Metal Hammer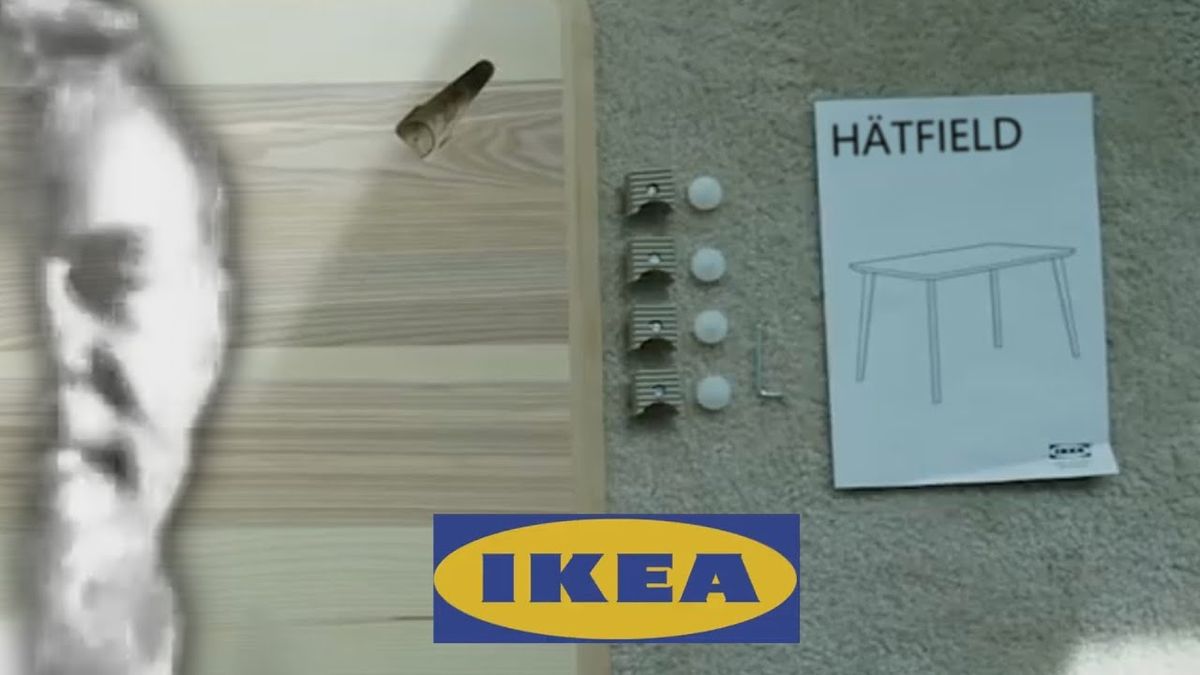 It's fair to say that Lulu, Metallica's 2011 collaboration with Lou Reed, is one of the more divisive albums in the San Franciscan band's esteemed catalogue.
That said, the 'challenging' long-player did unite Metallica fans in an unexpected manner, as just about everyone was tickled pink by James Hetfield's bellow of "I am the table" on The View, a lyric which subsequently spawned one thousand and one memes.
Inspired, no doubt, by that iconic moment of musical history, internet joker Lars von Retriever has crafted a special, and very silly, spoof home furnishing advert for the Hätfield table, a collaboration between Metallica and Ikea, or 'Metallikea', if you will. Pivoting around that glorious lyric, the video sees Metallica literally riffing on their Diamond Head cover Am I Evil, with a twist.
"My mother was a table," 'sings' James Hetfield. "She was burned alive. Thankless and unstable. For the tears I cried."
"My father was a table, too," the song continues. "Don't want to see his face. All blistered and burnt. Can't hide my disgrace."
In the fake ad, Hetfield then goes on to recommend a Hätfield table, retailing at a very reasonable "twenty-seven bucks". Bargain!
We'll let you watch the rest of the spoof ad for yourself, below:
The real Metallica will release their 12th studio album, 72 Seasons, on April 14 on their own Blackened Recordings label.
Produced by Greg Fidelman with Hetfield and Lars Ulrich, and clocking in at over 77 minutes, the 12-track collection is Metallica's follow-up to 2016's Hardwired…To Self-Destruct.
On the concept behind the album title, James Hetfield says: "72 seasons. The first 18 years of our lives that form our true or false selves. The concept that we were told 'who we are' by our parents. A possible pigeonholing around what kind of personality we are.
"I think the most interesting part of this is the continued study of those core beliefs and how it affects our perception of the world today. Much of our adult experience is reenactment or reaction to these childhood experiences. Prisoners of childhood or breaking free of those bondages we carry."
Louder Sound – "Am I table? Yes I am!": Watch Metallikea's spoof advert for a leading Swedish home furnishing company
Author:
Go to Source
January 18, 2023
Hits: 0