Daily Dead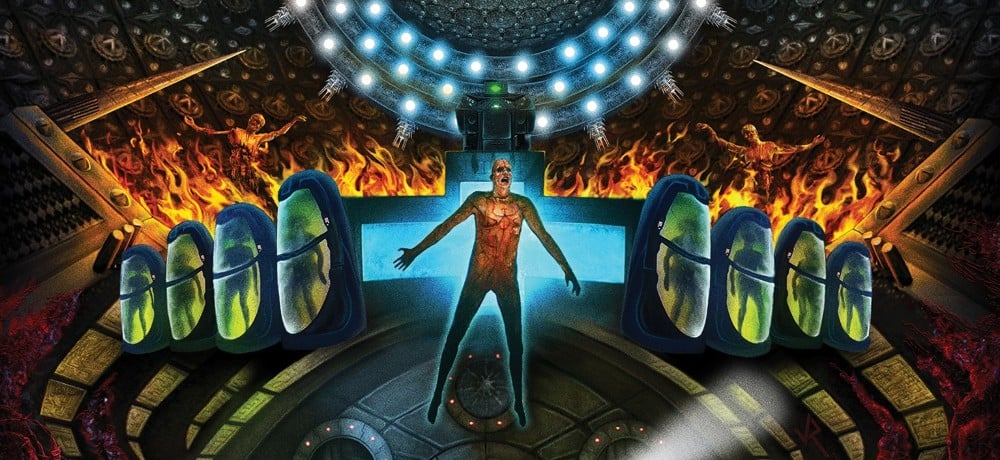 If you've listened to our Corpse Club podcast, then you know that several of us here at Daily Dead are very passionate fans of Event Horizon, so we're extra thrilled that Scream Factory will release the 1997 sci-fi horror film on a Collector's Edition Blu-ray. Previously slated for a release last fall, the Event Horizon Collector's Edition Blu-ray is now coming out on March 23rd (due to efforts to find lost footage from the film), and the full list of special features indicate that it will be well worth the wait.
We have the official press release with the complete list of bonus features below. Longtime Event Horizon fans may notice that the extensive bonus features don't include the movie's lost footage, but there is still a lot of new content to look forward to, and Scream Factory discussed their efforts to find the lost footage in a post on Facebook:
We do want address the natural question of "Were you not able to find more uncut footage?" that has been on many minds since we announced the release last year.

We did an exhaustive search for film elements for the director's cut, but as you'll hear in his new 2021 interview, director Paul W.S. Anderson doesn't think his cut will materialize. Unfortunately, much of the footage is lost and as he mentions, he'd need to shoot new footage. We moved the release date a few times because of some leads, but to our disappointment, they didn't pan out. We definitely tried our best.

We're still very proud of what we were able to deliver. We have a new 4k scan, as well as a robust slate of new interviews and additional bonus materials, so we hope you still enjoy the release.
Read on for the complete release details for the Event Horizon Collector's Edition Blu-ray:
Press Release: "Where we're going, we won't need eyes to see." This spring, bring home the terror that is Paul W.S. Anderson's blood-soaked sci-fi thriller Event Horizon with the new Collector's Edition Blu-ray from Scream Factory.

Available March 23, 2021, this collector's edition of the cult classic boasts a new 4k scan of the original camera negative as well as a bevy of brand-new bonus features, including an interview with director Paul W.S. Anderson, an interview with writer Philip Eisner, interviews with actress Kathleen Quinlan, actor Jack Noseworthy and actor Peter Marinker, an interview with production designer Joseph Bennett and much, much more! Fans can pre-order their copy now by visiting ShoutFactory.com

Its name: Event Horizon. The high-tech, pioneering research spacecraft mysteriously vanished without a trace on its maiden voyage seven years ago. But a weak, persistent signal from the long-missing craft prompts a rescue team, headed by the intrepid Captain Miller (Laurence Fishburne), to wing its way through the galaxy on a bold rescue mission. Accompanying Miller is his elite crew and the lost ship's designer (Sam Neill). What they uncover is unimaginable interstellar horror.

Event Horizon Bonus Features

NEW 4K scan of the original camera negative
NEW Reflecting on Hell – an interview with director Paul W.S. Anderson
NEW Ghost Galleon – an interview with writer Philip Eisner
NEW Organized Chaos – an interview with actress Kathleen Quinlan
NEW Compassion in Space – an interview with actor Jack Noseworthy
NEW The Doomed Captain – an interview with actor Peter Marinker
NEW Space Cathedral – an interview with production designer Joseph Bennett
NEW Something New – an interview with set decorator Crispian Sallis
NEW Taking Care of It – an interview with production manager Dusty Symonds
NEW Reinforcements – an interview with second unit director Robin Vidgeon
NEW Almost Real – an interview with location manager Derek Harrington
NEW Screams from the Cosmos – an interview with sound designer Campbell Askew
Audio Commentary with director Paul W.S. Anderson and producer Jeremy Bolt
The Making of EVENT HORIZON – a 5-part documentary
The Point of No Return – a 4-part look at the filming of EVENT HORIZON with narration by Paul W.S. Anderson
Secrets – deleted and extended scenes with director's commentary
The Unseen EVENT HORIZON – The un-filmed rescue scene and conceptual art with director's commentary
Theatrical Trailer
Video Trailer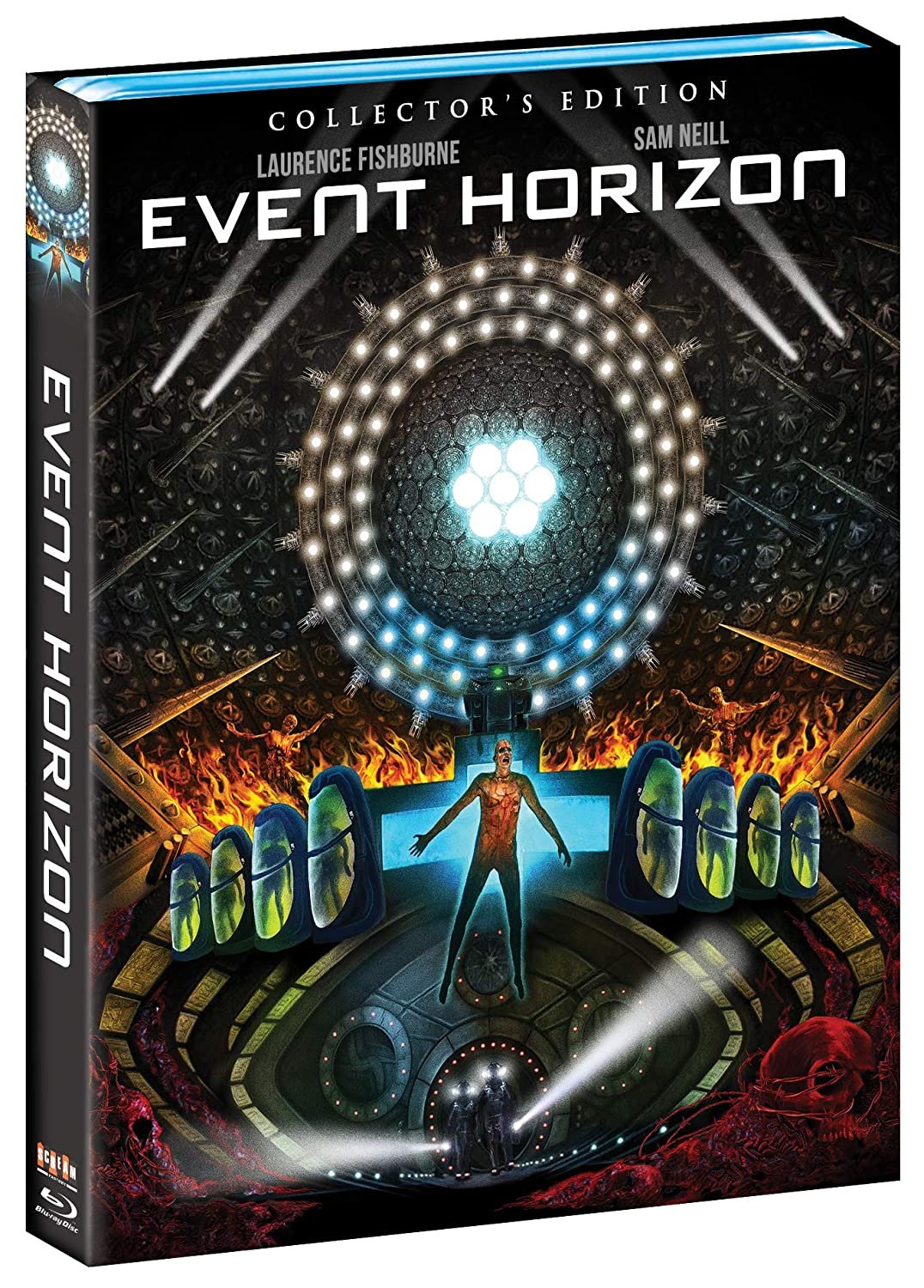 Go to Source
Author: Derek Anderson
Daily Dead
Hits: 0