Daily Dead
We're back with another installment of Horror Highlights! With Cannibal Corpse Killers now on DVD, we have an exclusive behind-the-scenes clip featuring sound designer Randall Barnes. We also have release details for the new comic book series Evil Cast and info on this year's virtual edition of the Telluride Horror Show.
Exclusive Behind-the-Scenes Clip from Cannibal Corpse Killers: "LOS ANGELES – From acclaimed horror director Joaquin Montalvan, Cannibal Corpse Killers arrives on DVD and On Demand on August 18 from Indican Pictures. The DVD will include behind-the-scenes featurettes and deleted scenes from the gruesome, heart-pounding thriller.
Cannibal Corpse Killers follows Pike (Dennis Haggard, Hole) and a group of survivors as they endure a long, treacherous mission to Jawbone, a hotbed for cannibals in post-apocalyptic America. Now that a deadly virus has wiped out the nation, the group must cope with the recurring memories of those who died before them and defend themselves against cannibal demons. As they migrate anxiously through the desert, endless trouble surrounds the group once they learn of The Magistrate (Ron Jason, Legend of the Hillbilly Butcher), a man with a dark agenda to build an army of his own cannibal corpse killers. Now, Pike and the group must fight for survival as they work together to retrieve the answers they need to stop The Magistrate and his growing army of cannibals.
Synopsis: Cannibal Corpse Killers follows Pike after a simple virus has led to a legion of demons overwhelming the planet and systemically killing humans, turning the world into an apocalyptic wasteland. Pike leads a group of survivors fighting demonically possessed corpses through the new America, while trying to make it to the epicenter – Jawbone. In his way stands The Magistrate (Ron Jason, Legend of the Hillbilly Butcher), an amoral leader using an army of cannibal corpses to serve him as he attempts to lead the new world. It all started in Jawbone and it will all end in
Jawbone.
Special Features
● Deleted Scenes
● Greetings from the Wasteland
● Sounds from the Wasteland
DVD + Digital Release
Street Date: August 18, 2020
Run Time: 100 minutes
Rating: Not Rated"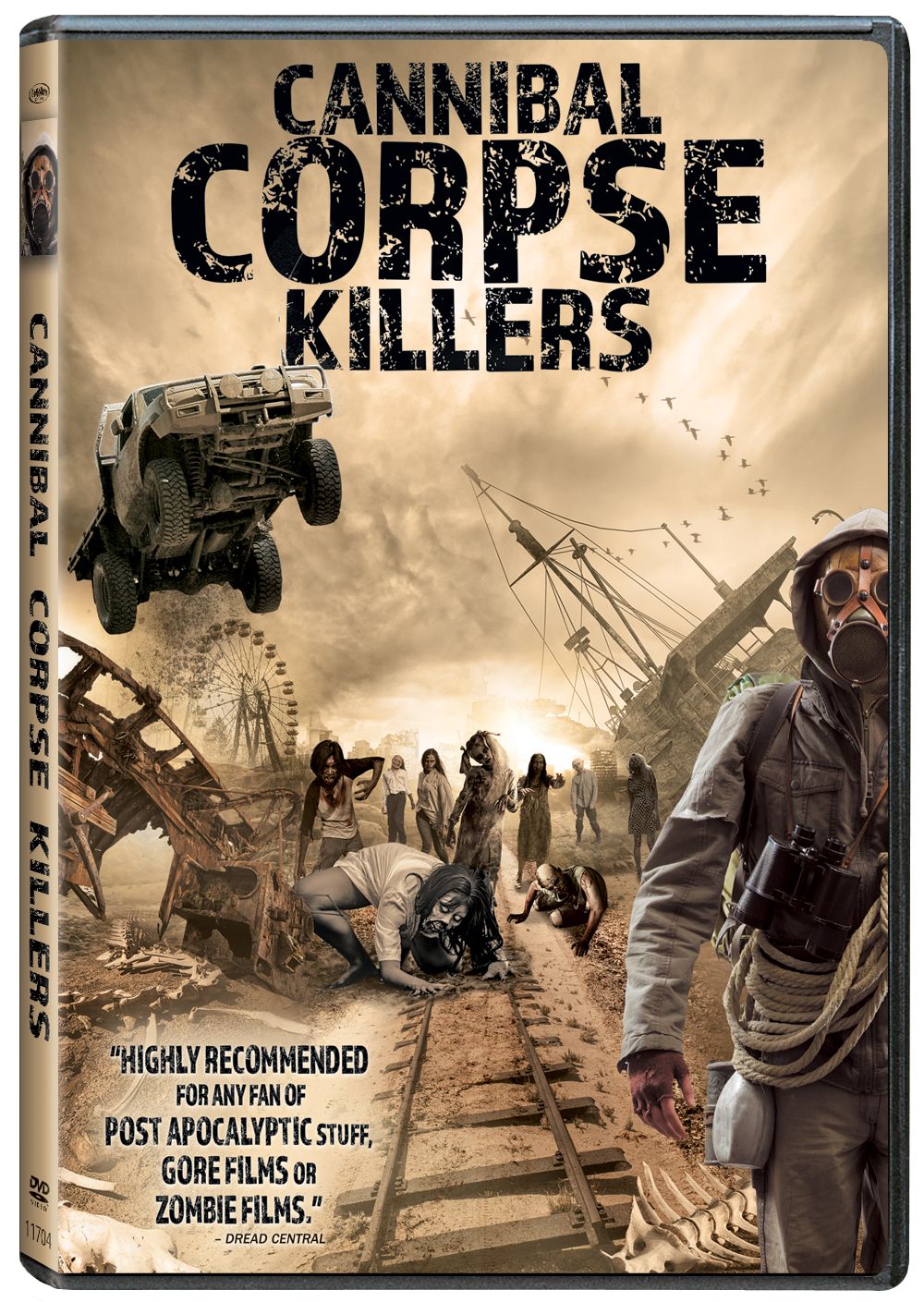 ———
EVIL CAST Comic Book Series: "Have you ever wondered if you'd survive a horror story? Most horror fans have—it's hard not to, especially when the genre is filled with characters prone to bad decision-making and protagonists who usually, inexplicably in the modern world, lack any awareness of horror movie tropes or monsters. These thoughts crossed the mind of author, filmmaker, and podcaster Kyle Stück (Give Me to the Waves, Humming Fools) more than once, and eventually in 2019 they resulted in the creation of Evil Cast, a love letter to horror, its conventions, and its fans.
Illustrated by Enrico Orlandi, creator of Dark Horse's The Flower of the Witch, this indie-comic bathed in blood and self-awareness, follows fictional versions of Kyle and his longtime collaborator Noah Baslé (Ominous Media) as they find themselves caught up in a horror adventure filled with all the monsters and evil they previously thought to just be stories.
If that sounds enticing, you're in luck, as the first three issues of the new series are currently available to read online for FREE and have already been a hit with die-hard horror readers and comic book fans alike. Whether it's through the recreation of classic horror movie posters for each issue or the playful tribute and subversion of tropes, this is a must-read for fans of the genre; deaths are bloody, jokes are sharp, and horror easter eggs abound.
"These characters feel real and three dimensional. The art's stunning and the visual jokes keep coming, panel after panel. This isn't a book that's meant to be read just once, it demands – and deserves – your time and attention." -Tony Farina of DC Comics News
Head on over to Ominous.Media to check out the series for yourself! And if you've got a question, critique, or steamy love letter for the creative team (or just want to say hi), they'd love to hear from you on their respective social medias or at officialominousmedia@gmail.com
Writer & Creator: Kyle Stuck https://www.instagram.com/ kyle_the_ecuadorian/
Illustrator: Enrico Orlandi https://www.instagram.com/ enric0rl/
Editor & Letterer: Noah Baslé https://www.instagram.com/ noahbasle/"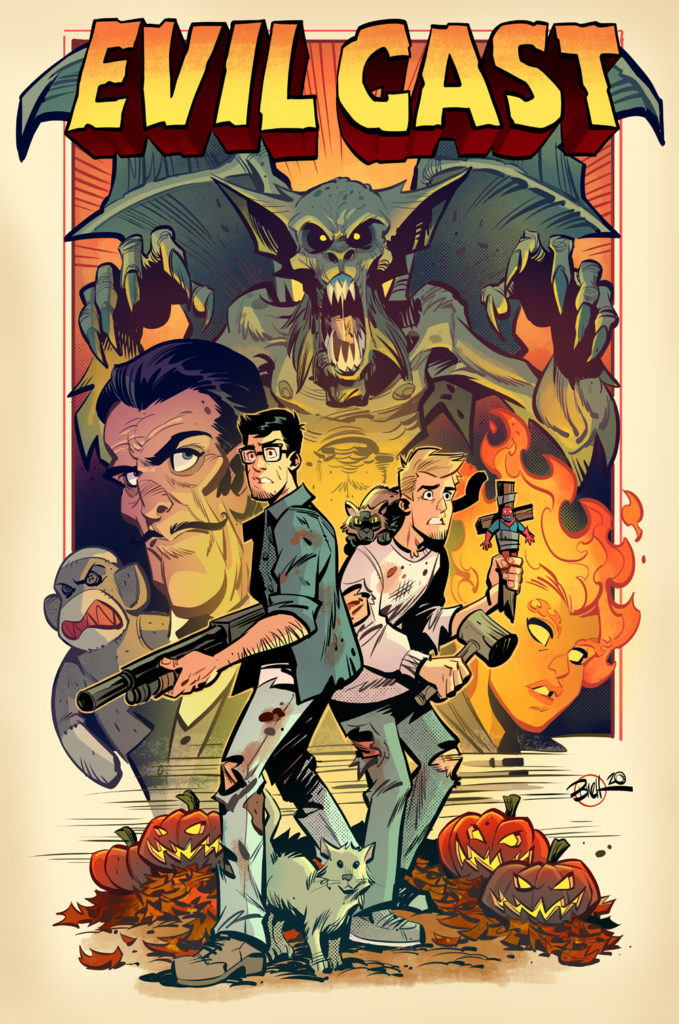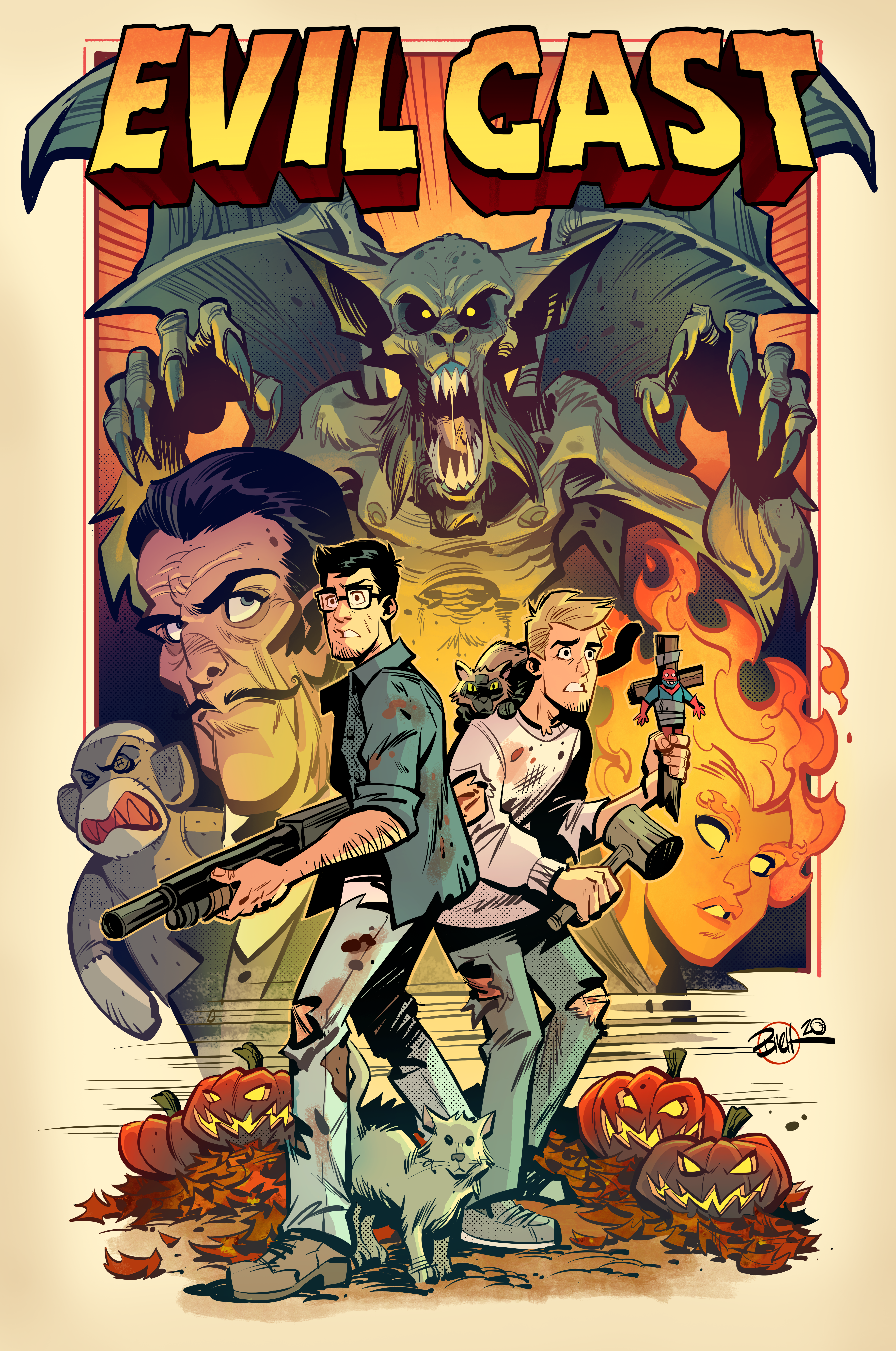 ———
Telluride Horror Show 2020 is Moving Online: "This year's Telluride Horror Show is moving online. The "Shelter-in-Place Edition" will take place virtually October 15-18, 2020, with an announcement of the first wave of films, guests, and pass sales coming in mid-September. Festival dates may expand depending on the final line-up.
While a virtual festival is incomparable to a live event in world-famous Telluride, the festival promises to keep the spirit alive and stay connected with its diehard and dedicated horror fans by showcasing the latest and best genre films from around the world. In keeping with the tradition of past festivals, programmers are also planning special events for the online edition.
Each year, fans look forward to the annual festival artwork, and they won't be disappointed in 2020. Merchandise (including new t-shirts and posters) will be available for purchase, so collections can continue.
Currently, Telluride Horror Show is accepting short and feature film submissions from the following categories: Horror, Thriller, Suspense, Fantasy, Sci-Fi, Genre Comedy, and Genre Documentary. Filmmakers are encouraged to submit their films through FilmFreeway by September 20, 2020, the final deadline.
Please stay tuned for the festival's September announcement."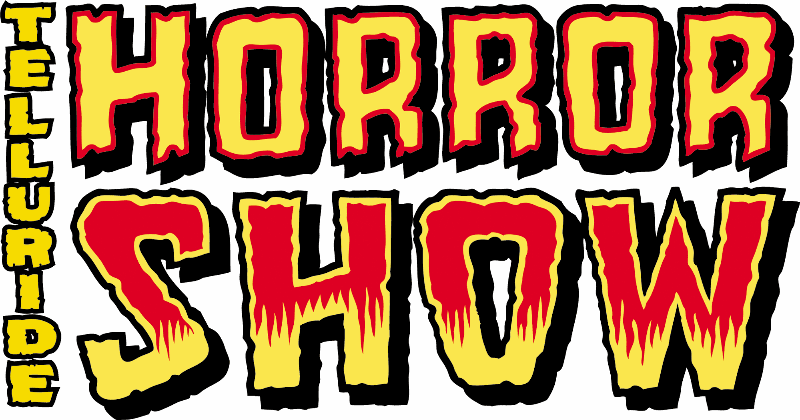 Go to Source
Author:
Jonathan James
Daily Dead
Hits: 0