Daily Dead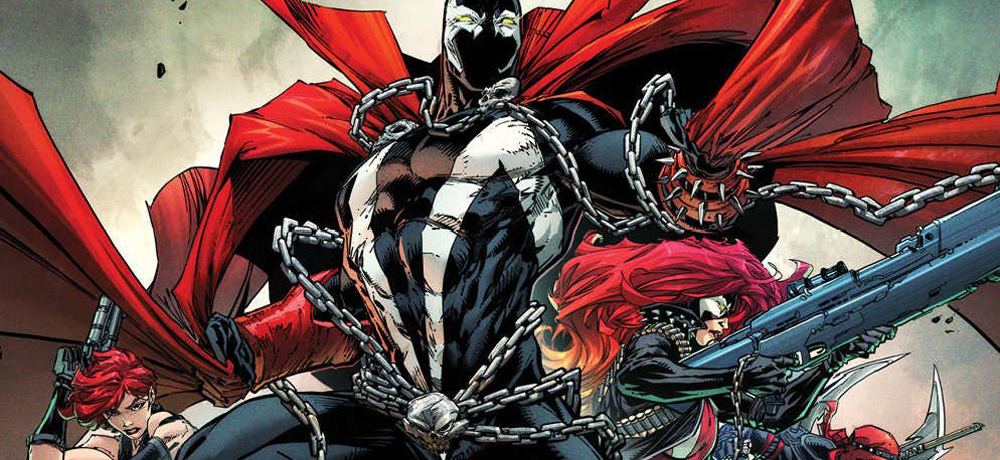 Cover Reveal for SPAWN'S UNIVERSE #1: "Beginning in June, Todd McFarlane officially releases the beginning of his new "world-building" universe. Nearly 30 years in the making, the highly anticipated SPAWN'S UNIVERSE #1 is set to visually expand with a reveal of some of the stunning artwork by superstar artists Jim Cheung and colorist FCO.  McFarlane takes on the writing duties for this inaugural book that will be the launchpad to build a bigger multi-character, interconnected comic book universe based around his top-selling monthly SPAWN comic.
SPAWN'S UNIVERSE #1 will be available with several variant covers. Most prominently, featuring the extraordinary artwork of J. Scott Campbell, who will be doing a set of four covers, each depicting one of the major characters who will be making the biggest impact in all the 2021 comic titles McFarlane is unleashing. Additional variant covers will be created by McFarlane and a group cover by artist Brett Booth – with inks by McFarlane. More covers and incentives will be announced later. However, these initial six covers will set the stage for over a dozen high profile artists to add their depiction of SPAWN and other fan-favorite heroes that will set the stage for three new monthly spin-off SPAWN titles: KING SPAWN, GUNSLINGER SPAWN, and THE SCORCHED, all releasing nationwide in 2021.
Contained inside SPAWN'S UNIVERSE #1 will be four different stories (SPAWN, SHE-SPAWN, MEDIEVAL SPAWN, and GUNSLINGER SPAWN) highlighting different SPAWN characters from the past and present. As well as the introduction of new villains. The acclaimed artists working on each of the chapters will be:
JIM CHEUNG – chapter with SPAWN
BRETT BOOTH – chapter with GUNSLINGER SPAWN, 
STEPHEN SEGOVIA – chapter with MEDIEVAL SPAWN
MARCIO TAKARA – chapter with SHE-SPAWN
 SPAWN'S UNIVERSE #1, a 52-page, one-shot issue, will launch in June with a retail price of only $5.99. Given the current pricing from other comic companies, this will be one of the comic's most outstanding value of the year!  
McFarlane's vision is to create new exciting superheroes and new major villains over the next year and beyond.  
Todd McFarlane said, "I've waited almost 30 years to be able to get to this moment. To deliver on ideas, I hope they will grow from this initial seed called SPAWN'S UNIVERSE #1 into a fully formed world populated with hundreds and hundreds of characters in the near future. The stage will be set with this book, and soon I'll be launching into new monthly titles for the first time since 1992. I can't wait to show comic readers all the crazy ideas in my head as well as opening up the floodgate to so many talented creators that have said they'd like to join me on this journey."   
It has been more than 28 years for collectors and fans since a SPAWN #1 title has released, and 2021 will bring four new Spawn-related #1 titles to comic retailers nationwide.  In 1992, the SPAWN comic's first issue was released and sold an unprecedented 1.7 million copies, a record still unsurpassed for a creator-owned comic book. The original SPAWN book is one of the world's bestselling and longest-running comics, with over 100 million copies sold in more than 120 countries. "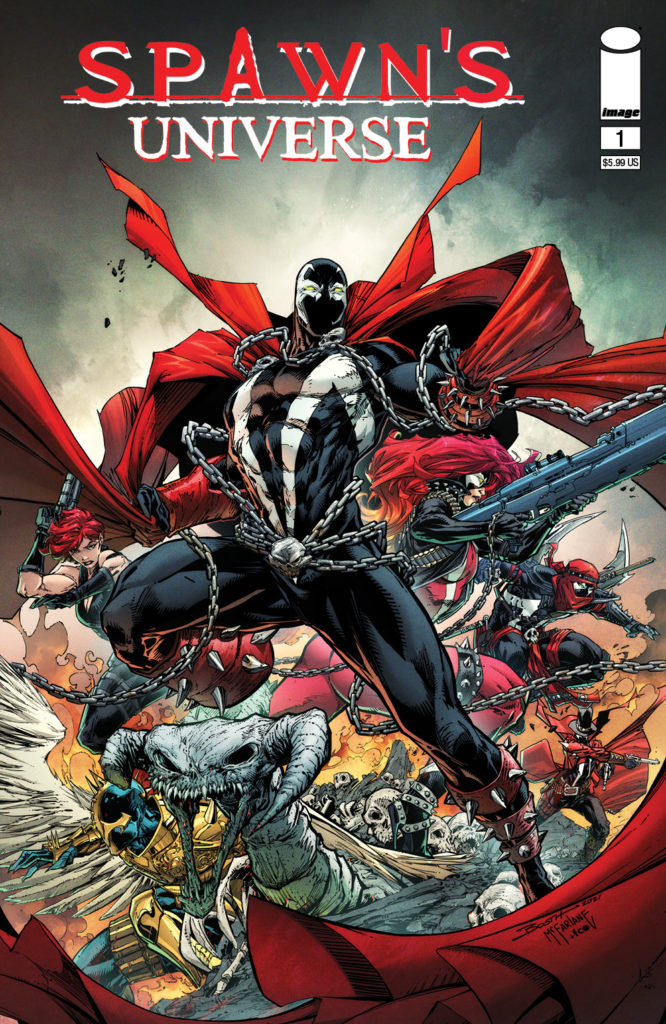 ———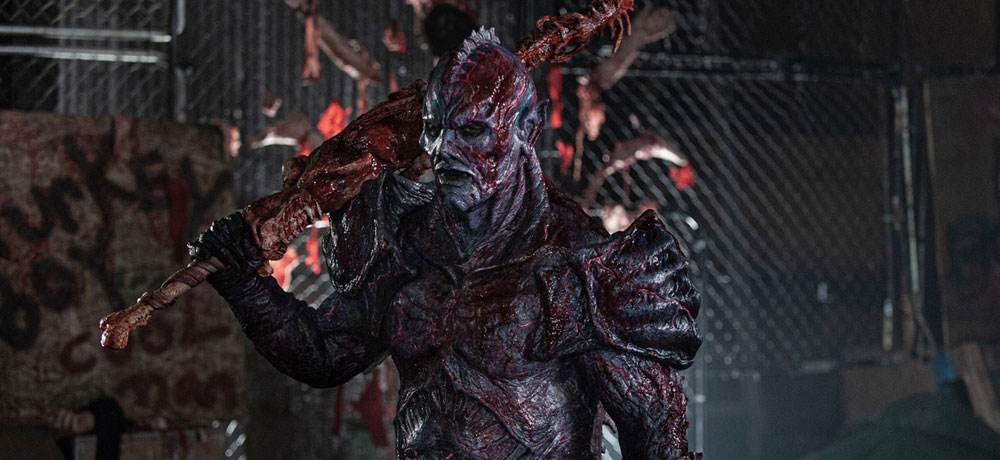 PSYCHO GOREMAN Global Watch-Along: Horror genre director/writer/makeup FX artist Steve Kostanski, Emmy Award winning makeup FX artist Todd Masters, founder of MASTERSFX, and movie actor Matt Ninaber will be holding a "Global Watch-Along" of their collaborative hit genre film "Psycho Goreman" on the evening of Thursday, April 1, 2021.
Kostanski, Masters, and Ninaber – star of "Psycho Goreman" – are asking fans to pop in their new Blu-ray discs of "Psycho Goreman" and press play at precisely 9PM Eastern/6PM Pacific time. The three men will then begin to LIVE TWEET as they watch the film along with fans. Kostanski, Masters and Ninaber will tell stories, and share never-before-seen behind-the-scenes images from the film.
Kostanski's Twitter page is HERE.
Masters' Twitter page is HERE.
Ninaber's Twitter page is HERE.
"Psycho Goreman," which was released theatrically in theatres across the U.S. and Canada, as well as on VOD, on January 22, 2021, was released on Blu-Ray March 16th. Says movie reviewer Adam Graham of the Detroit News: "'Psycho Goreman' is a hilarious gut-buster in every sense of the word." The Canadian Special Blu-ray edition of "Psycho Goreman" has already completely sold out.
As a sign of "Psycho Goreman's" popularity across Canada, Douglas Ford, Premier of Ontario, has even proclaimed April 1st "Psycho Goreman Day" in Toronto!
Kostanski wrote, directed, and created the monsters and makeup FX for "Psycho Goreman" – the film marks his fifth feature as a director. His earlier directorial projects have been "Manborg," "Father's Day" and "The Void" – both of which he co-directed – and "Leprechaun Returns" for SYFY.
One of today's most inspirational makeup FX artists, Steven Kostanski, who works in-house with the MASTERSFX Toronto studio, continues to push his talents even further, as a successful genre director. His most recent feature "Psycho Goreman" is a certified genre hit, returning nearly all of its modest budget in the first weekend of release. "Try that Hollywood!" says Masters.
Kostanski first began working with MASTERSFX when a movie the company was working on – "A Haunting in Connecticut" – came to his hometown of Winnipeg, and MFX needed some local help.
The effects work on "Psycho Goreman" was extensive, with the MASTERSFX Toronto team having pulled out every trick in the book to marinate the modest budgeted film in monsters. "Steve used his horror-making know-how to maximize every ounce of the practical monsters and gore FX that fill the picture," Masters explains. "The movie features several monsters, creatures, robots and dynamic armored alien beings, all of which sprang forth from Steve's and our Toronto team's creative minds. Even competing with the big-budgeted, studio monster and genre films out there, 'Pschyo Goreman' is being hailed as one of the best monster movies in recent years!"
Says Kostanski," The idea for 'Psycho Goreman' came to me right after I finished directing 'Leprechaun Returns.' Some friends of mine wanted to invest in a feature film, so I pitched them the idea about two kids who befriend an evil alien overlord who wreaks havoc on the world, while, at the same time, must obey their childish whims. The film is kind of an 'ET' style family adventure entertainment story mashed-up with an action sci-fi horror film. To me, the movie plays like a 'PG'-rated family film, and at other times it's really brutal and violent. I see it as more of a comedy than anything else."
"I don't think there's anything else like 'Psycho Goreman' out there right now," Kostanski continues. "It speaks to the video store kid who used to rent R-rated sci-fi and horror movies back during the '80s and '90s – movies that really were too intense for kids but that had to be seen anyway – like 'Terminator 2.' 'Psycho Goreman' is a tribute to the films of yesteryear that might traumatize a kid, but yet were still impossible not to watch."
Zane Knisely, Head of MFX's Toronto Studio, who also served as Associate Producer on "Psycho Goreman," adds, "We were bursting out our bay door with creatures during the making of this film. It was a creatively exhausting movie, but somehow we pulled it off! The monsters are fun and a key part of the movie. 'Psycho Goreman' tapped into a broad demographic, with a mindset ranging from a childlike to an adult experience. It transported me back to monster movies I loved when I was a kid. That's how I felt when I watched it. The film is almost nostalgic – I feel it's one of the best 'kid' movies ever made."
Next up for Kostanski, Todd Masters and MASTERSFX is the upcoming new SYFY miniseries "Day of the Dead," slated to debut during Fall 2021. For the new series, Kostanski directed several episodes, and both he and Todd Masters serve as Executive Producers. In fact, "Day of the Dead" will mark a first as Executive Producer for a TV series for Masters. 
———-
ARROW's April Lineup: "London, UK – Arrow Video is excited to announce the April 2021 lineup of their new subscription-based ARROW platform, available to subscribers in the US, Canada and the UK.
The April lineup is anchored by the April 19 release of Justin McConnell's Clapboard Jungle. "An insightful and engaging look at the trials and tribulations of indie genre filmmaking" (Daily Dead), Clapboard Jungle follows filmmaker Justin McConnell through five years of getting his latest feature off the ground, warts and all. McConnell enlisted an impressive number of directors and producers to share their ups and downs, including Guillermo del Toro, Mick Garris, Paul Schrader, Lloyd Kaufman, George Romero, Frank Henenlotter, Heather Buckley, Jovanka Vuckovic, Justin Benson & Aaron Moorhead, Travis Stevens, Izzy Lee and Graham Skipper, among others. Clapboard Jungle streams on ARROW in the US and the UK, while only the extras for the feature will be available in Canada.
ARROW Stories will be home to a host of over 50 exclusive extras for Clapboard Jungle, including short films, deleted scenes almost 30 extended interviews with filmmakers.
April 1 will see the arrival of Justin McConnell's Skull World, Death Has Blue Eyes, Switchblade Sisters and ARROW heads to Japan for the Takeshi Kitano Collection, featuring Violent Cop and Boiling Point.
April 5 ARROW Essentials: Westerns will debut with Django and Django, Prepare a Coffin as focus releases.
April 9 sticks to the behind-the-scenes theme with Keeping it Reel, documentaries that take audiences behind the curtain of making and releasing indie genre films, home grown horror and more. Titles include: VHS Lives!, Nightmares in Red White and Blue and That Guy Dick Miller.
April 12 serves up gristle and gore on the menu as ARROW debuts Bad Meat and Slaughterhouse alongside a collection of early shorts from Clapboard Jungle director Justin McConnell featuring Damned Selfie, Open Invitation and Cat, Lover.
April 16 brings audiences Marina Sargenti's demonic Mirror Mirror and a second collection of shorts – Do you See What I See? and Soul Contact – from Justin McConnell.
Also coming in April: Video Nasties: Moral Panic, Censorship and Videotape and Video Tape Nasties: Draconian Days."
"ARROW is available in the US, Canada and the UK on the following Apps/devices: Roku (all Roku sticks, boxes, devices, etc), Apple TV & iOS devices, Android TV and mobile devices , Fire TV (all Amazon Fire TV Sticks, boxes, etc), and on all web browsers at https://www.arrow-player.com."