Metal Hammer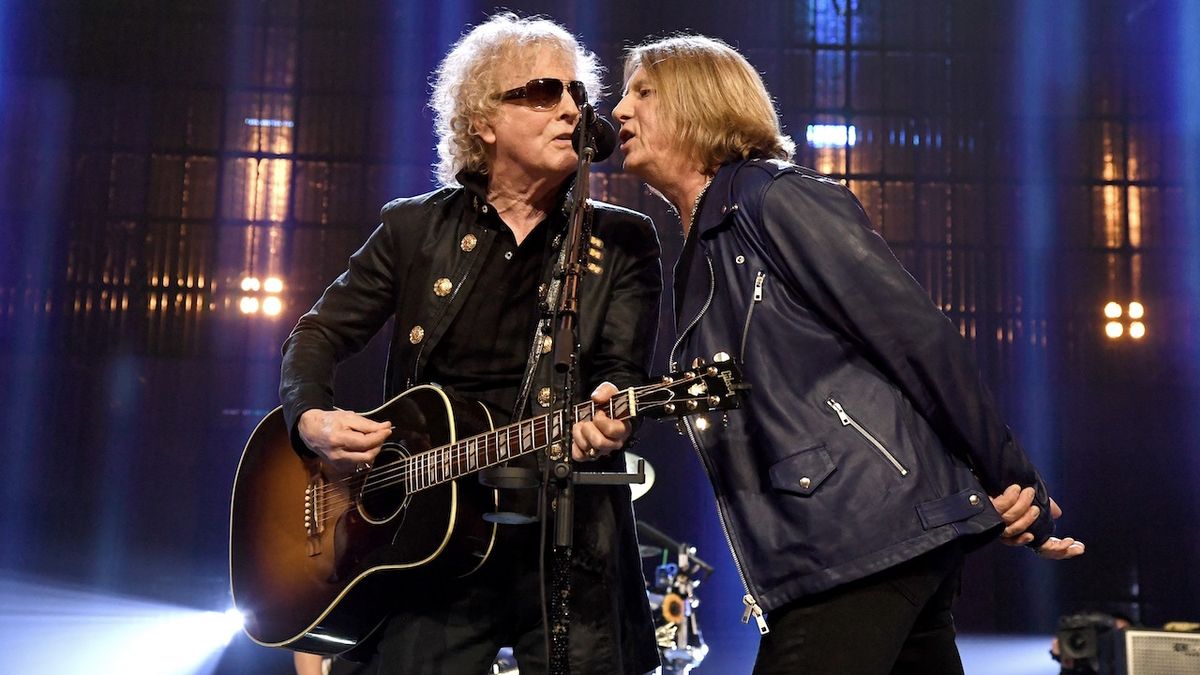 Ian Hunter has recruited a stellar cast of contributors/collaborators for his new album Defiance Part 1, including Guns N' Roses duo Slash and Duff McKagan, Def Leppard's Joe Elliott, film star/Hollywood Vampires guitarist Johnny Depp, ZZ Top's Billy F Gibbons, former Beatle Ringo Starr and the late Jeff Beck and Taylor Hawkins. 
Other guests include Metallica's Ron Trujillo, former Tom Petty and The Heartbreakers guitarist Mike Campbell, Wilco's Jeff Tweedy, Aerosmith's Brad Whitford, and Stone Temple Pilots trio Dean DeLeo, Robert DeLeo and Eric Kretz.
Talking about his all-star line-up, Hunter says, "It was a fluke. This was not planned. Really, I'm serious. I really couldn't believe some of them. I mean, it's amazing what's happened. It's been such a buzz."
As the former Mott The Hoople frontman explains, the global shutdown due to Covid played its part in the creation of the album.
"Everybody's sitting around," says Hunter. "It's Covid. Nobody's going anywhere. We started sending them out. Slash started doing something. Robert Trujillo from Metallica. Ringo Starr, Mike Campbell. Joe Elliott is on a few tracks. Johnny Depp said 'Jeff Beck's with me and we'd like to do a couple of songs.' I know Todd Rundgren, I toured with Todd way back, he's done an amazing job. Billy Gibbons. Billy Bob Thornton and JD Andrew from The Boxmasters. It's never ending. I mean, every day we'd get a phone call, this guy wants to do it, that guy wants to do it. It was like, I can't believe this."
The album track list is:
1. Defiance (featuring Robert Trujillo and Slash)
2. Bed Of Roses (featuring Ringo Starr and Mike Campbell)
3. No Hard Feelings (featuring Johnny Depp and Jeff Beck)
4. Pavlov's Dog (featuring Stone Temple Pilots' Dean DeLeo, Robert DeLeo, Eric Kretz)
5. Don't Tread On Me (featuring Todd Rundgren)
6. Guernica (featuring Mike Campbell and Joe Elliott)
7. I Hate Hate
8. Angel (featuring Taylor Hawkins, Duff McKagan, Brad Whitford)
9. Kiss N'Make Up (featuring Taylor Hawkins, Billy Bob Thornton, Billy F Gibbons)
10. This Is What I'm Here For (featuring Taylor Hawkins and Joe Elliott)
11. I Hate Hate (Alternate Version) (featuring Jeff Tweedy)
Watch the video for the album's first single, Bed Of Roses, below:
Defiance Part 1 will be released on April 21 via Sun Records.
"There are a lot of reasons for calling this album Defiance," says Hunter. "It's like, people my age shouldn't be making records, blah, blah, blah. But we've still got a bit left."
Louder Sound – Ian Hunter's new album features collaborations with Joe Elliott, Slash, Billy Gibbons, Johnny Depp and the late Jeff Beck and Taylor Hawkins
Author:
Go to Source
January 20, 2023
Hits: 1