Metal Hammer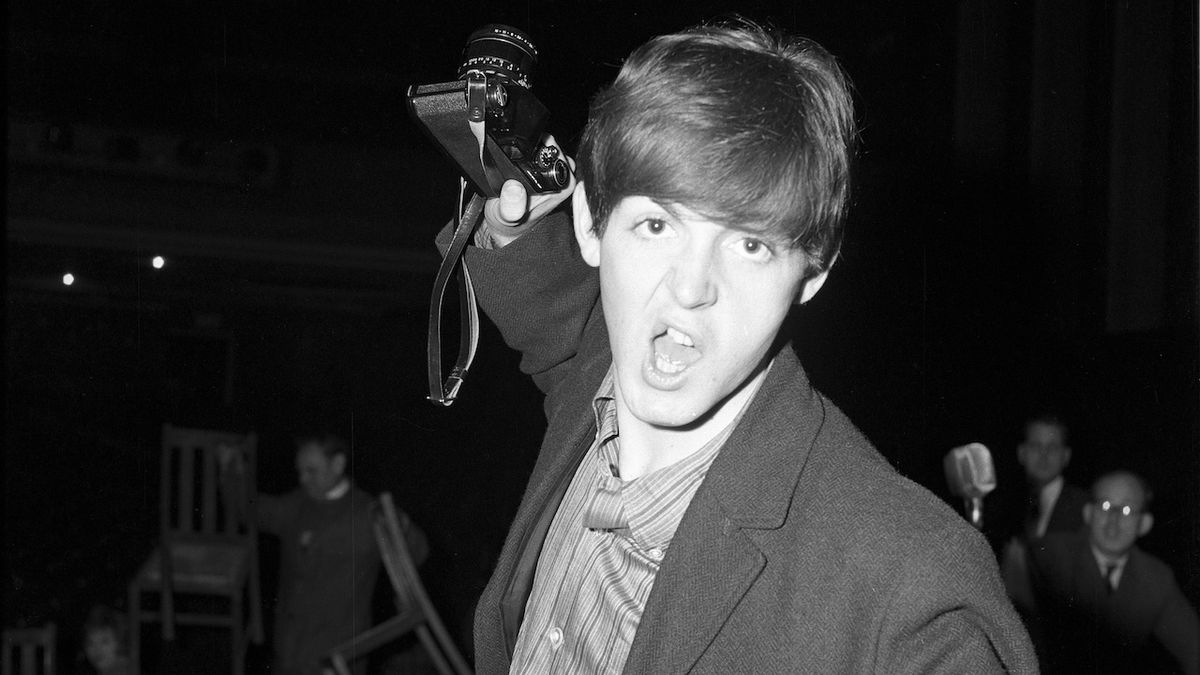 Unseen photos of The Beatles, shot by Paul McCartney between December 1963 and February 1964, are to go on show at the National Portrait Gallery in London when it re-opens this summer.
McCartney thought that the images in question had been lost, but rediscovered them in 2020.
The exhibition, Paul McCartney Photographs 1963-64: Eyes of the Storm, will run from 28 June to 1 October 2023.
The gallery's director, Nicholas Cullinan, tells The Guardian that the images will offer a "uniquely personal perspective on what it was like to be a Beatle" at the height of Beatle-mania.
He continues: "The photographs taken in this period captured the very moment that John Lennon, Paul McCartney, George Harrison, and Ringo Starr were propelled from being the most popular band in Britain to an international cultural phenomenon, from gigs in Liverpool and London to performing on The Ed Sullivan Show in New York to a television audience of 73 million people.
"At a time when so many camera lenses were on the band, these photographs will share fresh insight into their experiences, all through the eyes of Sir Paul McCartney."
McCartney will publish a book, 1964: Eyes Of The Storm, collating the photographs to coincide with his upcoming 81st birthday in June. The 275 photos in the collection were taken on a 35mm camera in New York, Washington DC, Miami, London, Liverpool and Paris.
In a statement, the musical icon says: "Anyone who rediscovers a personal relic or family treasure is instantly flooded with memories and emotions, which then trigger associations buried in the haze of time.
"This was exactly my experience in seeing these photos, all taken over an intense three-month period of travel, culminating in February 1964. It was a wonderful sensation to be plunged right back."
"Here was my own record of our first huge trip, a photographic journal of The Beatles in six cities, beginning in Liverpool and London, followed by Paris (where John and I had been ordinary hitchhikers three years before), and then what we regarded as the big time, our first visit as a group to America."
1964: Eyes Of The Storm is due for publication on June 13 via Penguin, and can be pre-ordered now.
Louder Sound – 'Lost' unseen Beatles photos shot by Paul McCartney are going on display at the National Portrait Gallery
Author:
Go to Source
January 25, 2023
Hits: 4