Daily Dead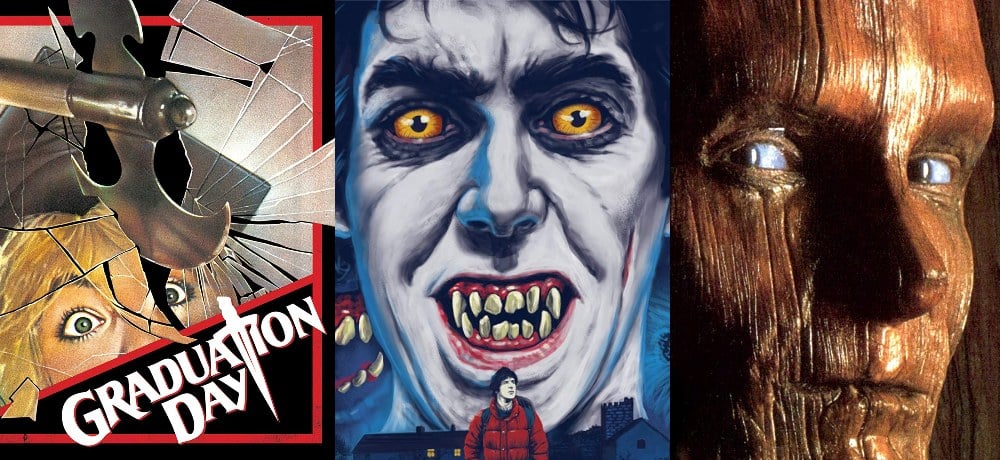 As we wrap up the month of March, we have one final round of horror and sci-fi home media releases on tap before we start looking towards April and beyond, and I hope you have your wallets ready, because this week's slate of titles is a budget killer, no doubt. Arrow Video is celebrating the 40th anniversary of An American Werewolf in London this year with a brand new limited edition Steelbook, and Warner Archives is showing some love to a few older titles this Tuesday as well: Isle of the Dead and The Bermuda Depths.
Vinegar Syndrome is keeping busy with a handful of new releases this week, too, including The Fear, Nightmare Weekend, Graduation Day, and Hitcher in the Dark. Severin Films is also celebrating a pair of films from Álex de la Iglesia with their Special Edition Blus for The Day of the Beast and Perdita Durango, and AGFA/Bleeding Skull are resurrecting Jungle Trap and Run Coyote Run in HD as well.
Other Blu-ray and DVD releases for March 30th include The Toll, 13 Ghosts, Homicidal, Mr. Sardonicus, Axecalibur, Hell Trip, and Robot Ninja.
An American Werewolf in London: Limited Edition Steelbook (Arrow Video, Blu-ray)
One of the greatest directors of the 1980s, John Landis (The Blues Brothers, Trading Places), expertly combines macabre horror with dark humor in the lycanthropic classic, An American Werewolf in London.
American tourists David (David Naughton) and Jack (Griffin Dunne) are savaged by an unidentified vicious animal whilst hiking on the Yorkshire Moors. David awakes in a London hospital to find his friend dead and his life in disarray. Retiring to the home of a beautiful nurse (Jenny Agutter, Walkabout) to recuperate, he soon experiences disturbing changes to his mind and body, undergoing a full-moon transformation that will unleash terror on the streets of the capital…
An American Werewolf in London had audiences howling with laughter and recoiling in terror upon its cinema release. Landis film has gone on to become one of the most important horror films of its decade, rightly lauded for its masterful set-pieces, uniquely unsettling atmosphere and Rick Baker's truly ground-breaking, Oscar-winning special makeup effects. Now restored and presented with an abundance of extra features, this big beast of horror can be devoured as never before…
LIMITED EDITION STEELBOOK CONTENTS:
2019 restoration from the original camera negative supervised by John Landis

High Definition Blu-ray (1080p) presentation

Original uncompressed 1.0 mono and optional 5.1 DTS-HD Master Audio

Optional English subtitles for the deaf and hard of hearing

Audio commentary by Beware the Moon filmmaker Paul Davis

Audio Commentary by actors David Naughton and Griffin Dunne

Mark of The Beast: The Legacy of the Universal Werewolf, feature-length documentary by filmmaker Daniel Griffith, featuring interviews with John Landis, David Naughton, Joe Dante and more

An American Filmmaker in London, an interview with John Landis in which he reflects on British cinema and his time working in Britain

I Think He's a Jew: The Werewolf's Secret, video essay by filmmaker Jon Spira (Elstree 1976) about how Landis film explores Jewish identity

The Werewolf's Call, Corin Hardy, director of The Nun, chats with writer Simon Ward about their formative experiences with Landis film

Wares of the Wolf, featurette in which SFX artist Dan Martin and Tim Lawes of Prop Store look at some of the original costumes and special effects artefacts from the film

Beware the Moon, Paul Davis acclaimed, feature-length exploration of Landis film which boasts extensive cast and crew interviews

Making An American Werewolf in London, a short archival featurette on the film s production

An Interview with John Landis, a lengthy archival interview with the director about the film

Makeup Artist Rick Baker on An American Werewolf in London, the legendary make-up artist discusses his work on the film

I Walked with a Werewolf, an archival interview with the make-up artist about Universal horror and its legacy of Wolfman films

Casting of the Hand, archival footage from Rick Baker's workshop as they cast David Naughton's hand

Outtakes

Storyboards featurette

Original trailers, teasers and radio spots

Extensive image gallery featuring over 200 stills, posters and other ephemera

Limited edition Steelbook featuring newly produced artwork by Gary Pullin

Limited edition booklet featuring writing by Craig Ian Mann and Simon Ward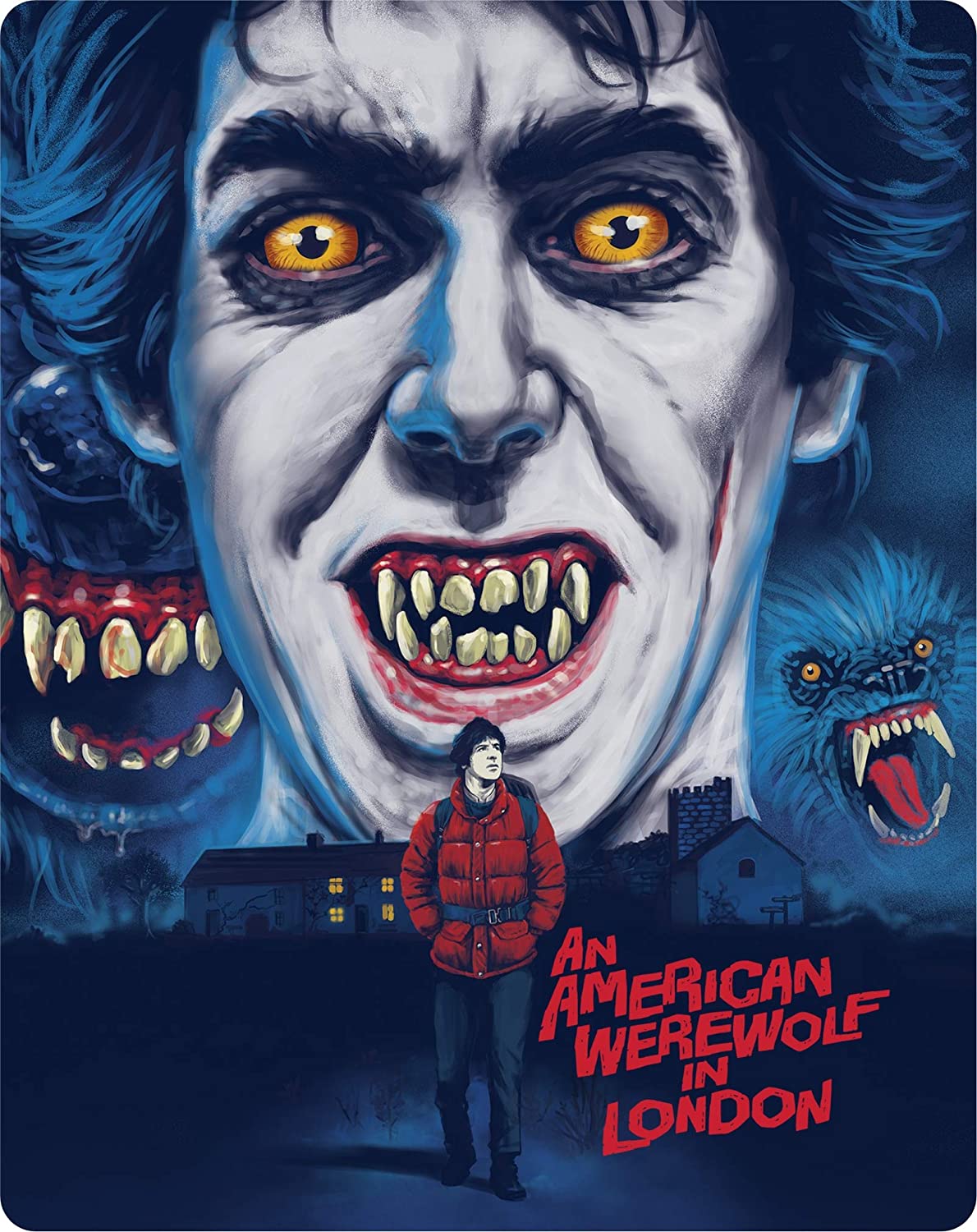 The Bermuda Depths (Warner Archives, Blu-ray)
What secret lurks 20,000 feet below the waves in the paranormal realm called the Bermuda Triangle? That is the question a scientist (Burl Ives), his student (Carl Weathers) and a young man (Leigh McCloskey) haunted by nightmarish memories of his Bermuda childhood ask themselves. The answer involves a beauty (Connie Sellecca) who has sold her soul for eternal youth and a giant sea turtle that leaves death in its wake. Eerie and hypnotic, The Bermuda Depths was produced by Arthur Rankin, Jr. and Jules Bass (The Year Without a Santa Claus), who meld their imaginative fantasy style with the live-action horror genre.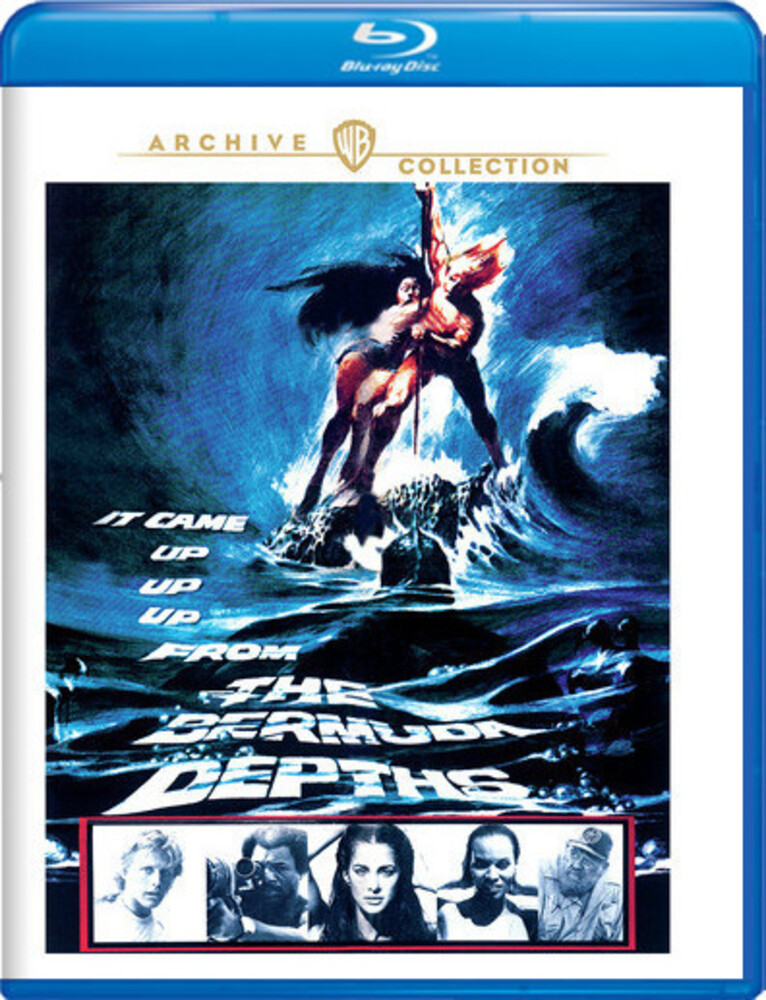 The Day of the Beast: Special Edition (Severin Films, Blu-ray & DVD)
In between his cult hit debut ACCIÓN MUTANTE and proudly depraved PERDITA DURANGO, writer/director Álex de la Iglesia delivered the international smash that remains one of the best horror comedies of our time: When a rogue priest (Álex Angulo of PAN'S LABYRINTH) discovers the exact date The Antichrist will be born, he'll enlist a Death Metal record store clerk (Santiago Segura of KILLER BARBYS) and a cheesy TV psychic (Armando De Razza) for an urban spree of "gore, sacrilege and twisted humor" (San Francisco Examiner) to prevent the Apocalypse by summoning Satan himself. Terele Pávez (800 BULLETS) co-stars in this "classic of modern Spanish cinema" (Screen Anarchy) – winner of 6 Goya Awards including Best Director – now restored in 4k from the original negative and loaded with all-new Special Features.
BLU-RAY SPECIAL FEATURES:
High Definition Blu-ray (1080p) presentation of The Day of the Beast

Heirs Of The Beast – Feature Length Documentary by Diego López and David Pizarro on the Making and Cultural Impact of DAY OF THE BEAST

Antichrist Superstar – Interview with Director Alex de la Iglesia

The Man Who Saved the World – Interview with Actor Armando De Razza

Beauty and the Beast – Interview with Actress Maria Grazia Cucinotta

Shooting The Beast – Interview with Director Of Photography Flavio Martínez Labiano

Mirindas Asesinas – 1990 Short Film by Alex de la Iglesia

Trailers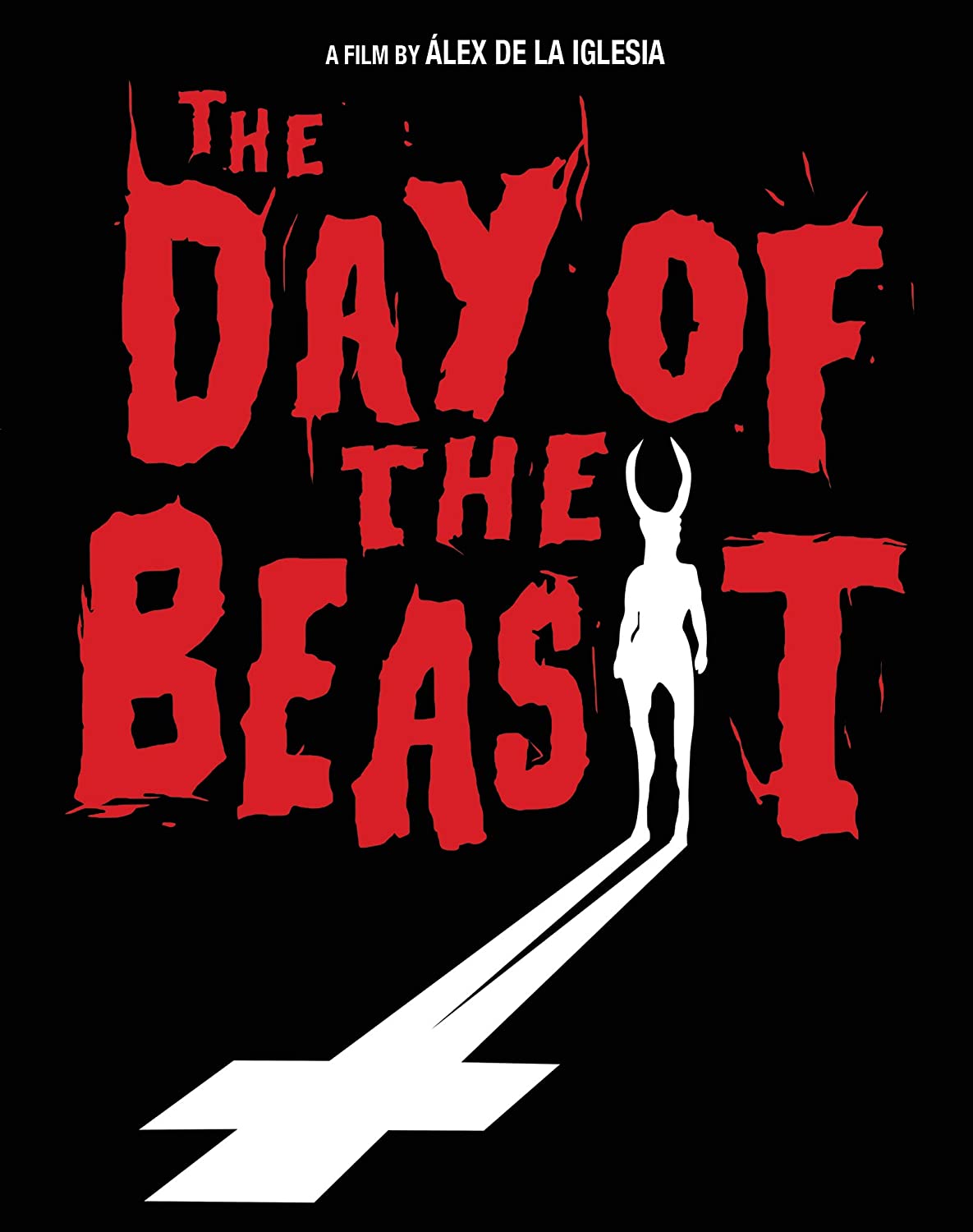 The Fear (Vinegar Syndrome, Blu-ray)
Richard is a college student who has decided to focus his attention on the study of fear and has invited a group of friends up to his family's secluded mountain cabin for the weekend, during which they've agreed to participate in his project and share what terrifies them. While the experiment seems harmless at first, when it comes time for Richard to reveal what he's afraid of, the answer comes in the form of a strange, lifelike, wooden carving of a man which has been in the cabin for generations and is named Morty. As the friends attempt to enjoy their wilderness seclusion, Morty comes to life and begins stalking and killing the youngsters in ways that go far beyond their most horrific nightmares.
One of the quintessential mid 90s indie horror films, Vincent Robert's THE FEAR features Heather Medway (TV's Viper), Ann Turkel (Humanoids From the Deep), Vince Edwards (The Killing), plus a rare acting role from legendary horror filmmaker, Wes Craven (A Nightmare on Elm Street). Taking full advantage of its scenic locales, THE FEAR ramps up its body count, leading to a tense and bloody climax and is headed to Blu-ray, fully uncut and uncensored in a new, 4K restoration of its 35mm camera negative.
Bonus Features:
Region Free Blu-ray

Newly scanned & restored in 4k from its 35mm original camera negative

Brand new commentary track with director Vincent Robert

Brand new commentary track with executive producer Greg H. Sims

"Face to Face with The Fear" – a 50 minute making-of documentary, featuring interviews with the crew and cast

Reversible cover artwork

English SDH subtitles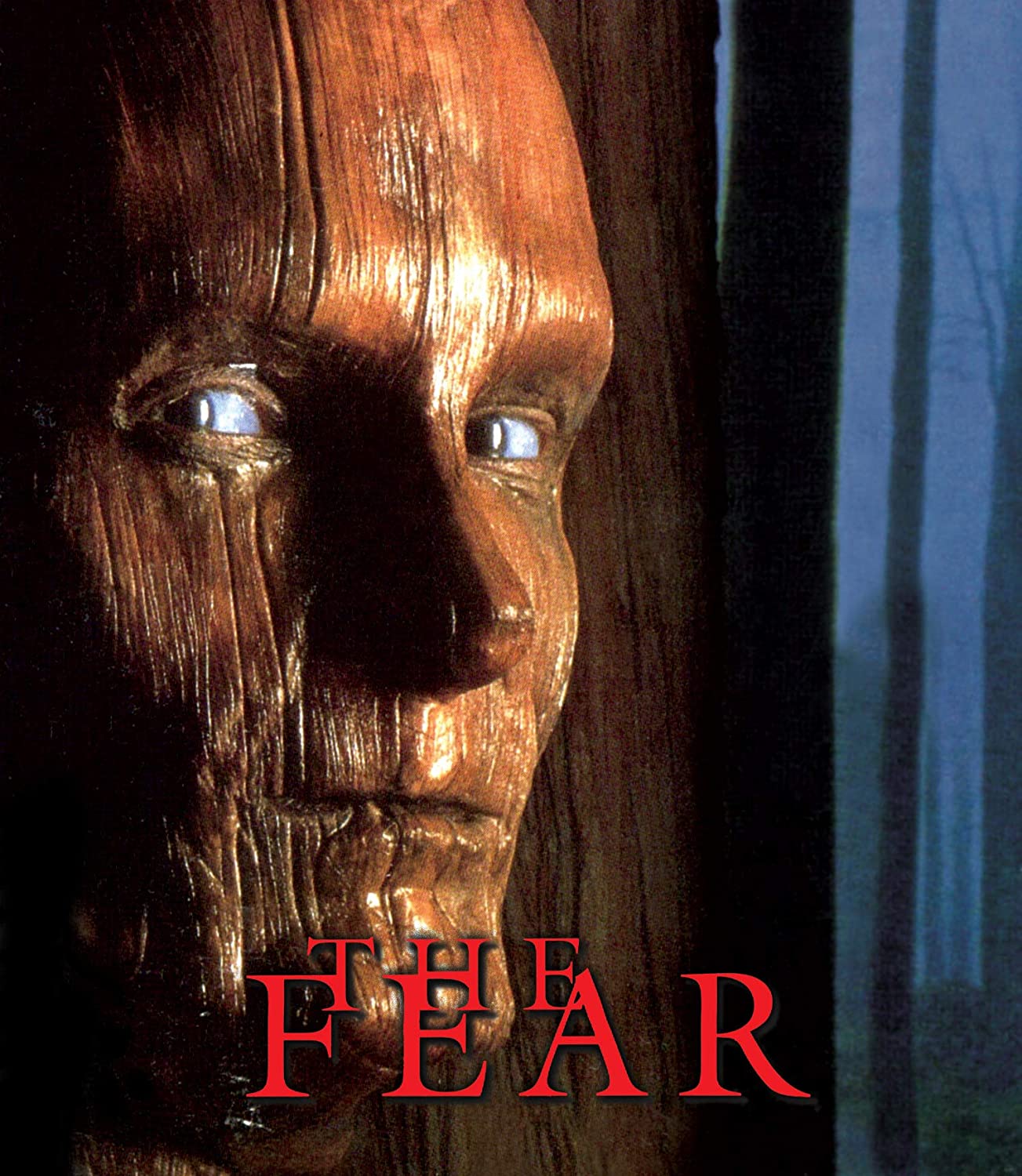 Graduation Day (Vinegar Syndrome, Blu-ray)
After the death of a high school track star during a race, a mysterious, fencing-mask wearing killer begins murdering her friends and teachers. Who could the killer be? Her disgruntled coach? Her angry sister? Her violent boyfriend? As the bodies pile up, a twisted mystery unfolds, slowly revealing itself as it moves towards its bloody climax. One of the quintessential high school set slasher films of the early 80s, Vinegar Syndrome is bringing GRADUATION DAY to blu-ray, newly restored in 4K and presented in its original aspect ratio for the very first time!
Bonus Features:
Region Free Blu-ray

Scanned & restored in 4k from a 35mm lab print

Commentary track with The Hysteria Continues

Commentary track with Producer David Baughn

Video interview with Director Herb Freed

Video interview with Star Patch Mackenzie

Video interview with Producer David Baughn

Video interview with Editor Martin Sadoff

Original Theatrical Trailer

English SDH subtitles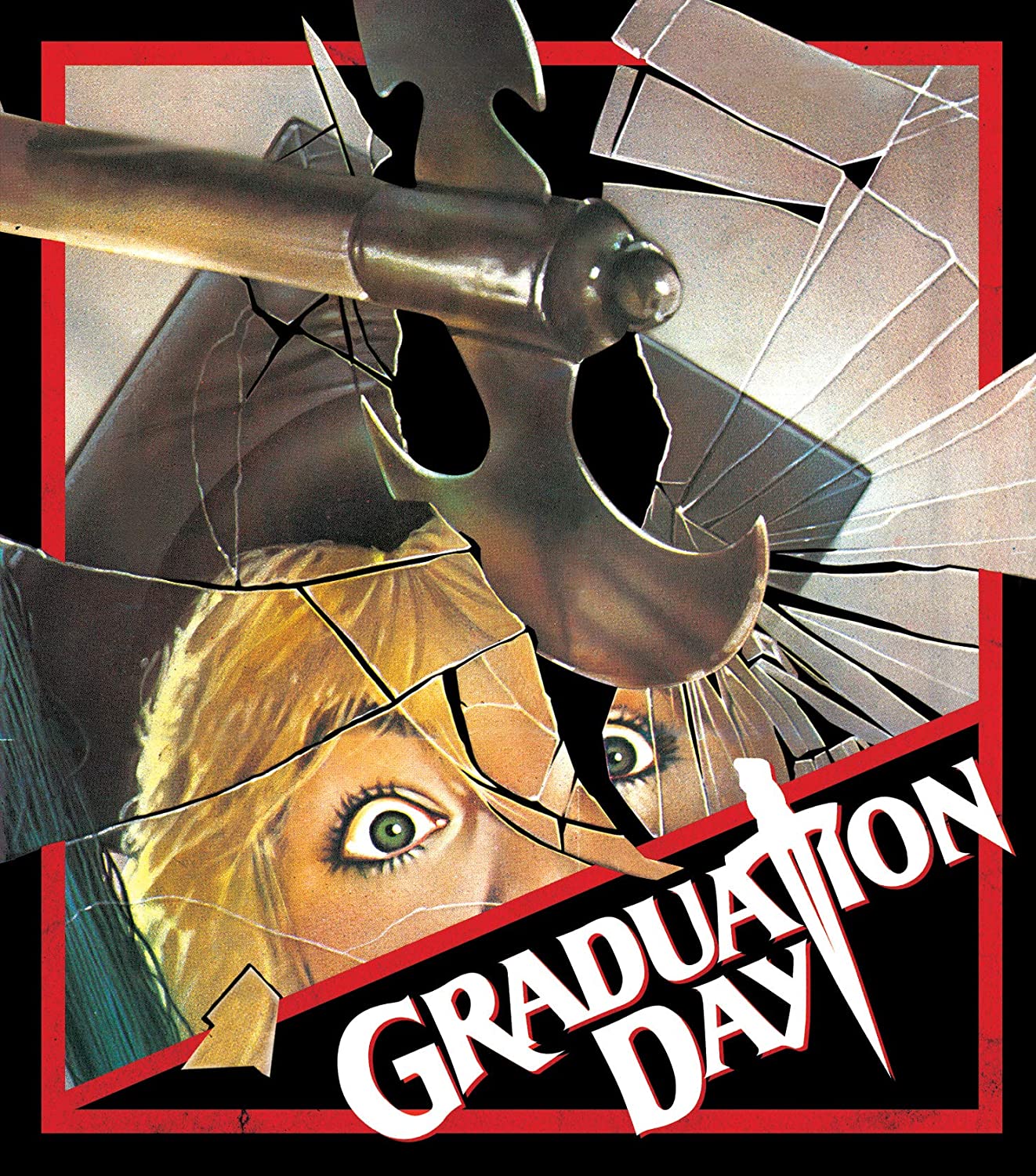 Isle of the Dead (Warner Archives, Blu-ray)
Once you visit the Isle of the Dead, there is no hope of returning to the land of the living. A small island off the coast of Greece holds a secret so dreadful that once you step onto its soil you must remain there forever. General Pherides (master of horror Boris Karloff) is one such visitor. Going to the island to honor the grave of his late wife, Pherides discovers that it is held in the grip of a terrifying plague, a sickness that enters the victims mind and drives them insane! Pherides leads the fight against the plague, but then falls prey to it himself. In his delirium, he believes that a woman named Thea (Ellen Drew) is a vrykolaka, a vampire responsible for the deaths. Insanity runs rampant, and grave robbery, premature burial and ghastly vampires are the unspeakable horrors that await on the Isle of the Dead.
Jungle Trap/Run Coyote Run (AGFA, Blu-ray)
JUNGLE TRAP is the final collaboration between James Bryan and Renee Harmon; a surreal horror dreamscape about a jungle hotel haunted by kill-crazy ghosts in loincloths. Shot in 1990, the movie was unedited, unscored, and unseen by human eyes for over two decades… until the Bleeding Skull! team meticulously edited the movie under Bryan's guidance and recorded a soundtrack utilizing vintage synthesizers.
RUN COYOTE RUN is the ambitious, nightmarish lost project from Renee Harmon and James Bryan. Compiled from over a decade of footage and a sequel to the earlier LADY STREET FIGHTER, this patchwork synapse-fryer features psychic cops, axe-murdering cult members, and reality-defying fist fights.
Bonus Features:
Region Free Blu-ray

JUNGLE TRAP transferred from the original 3/4″ master tapes

JUNGLE TRAP Commentary track with director James Bryan, star Heidi Ahn, and the Bleeding Skull! team

It Wasn't My Fault: The Making Of JUNGLE TRAP

JUNGLE TRAP outtakes

HORROR CON (1989): surviving footage from James Bryan's unfinished horror movie, scanned in 2K from the 35mm camera negative

Bonus movie: RUN COYOTE RUN (1987), transferred from the original 3/4″ master tapes

Reversible cover artwork

English SDH subtitles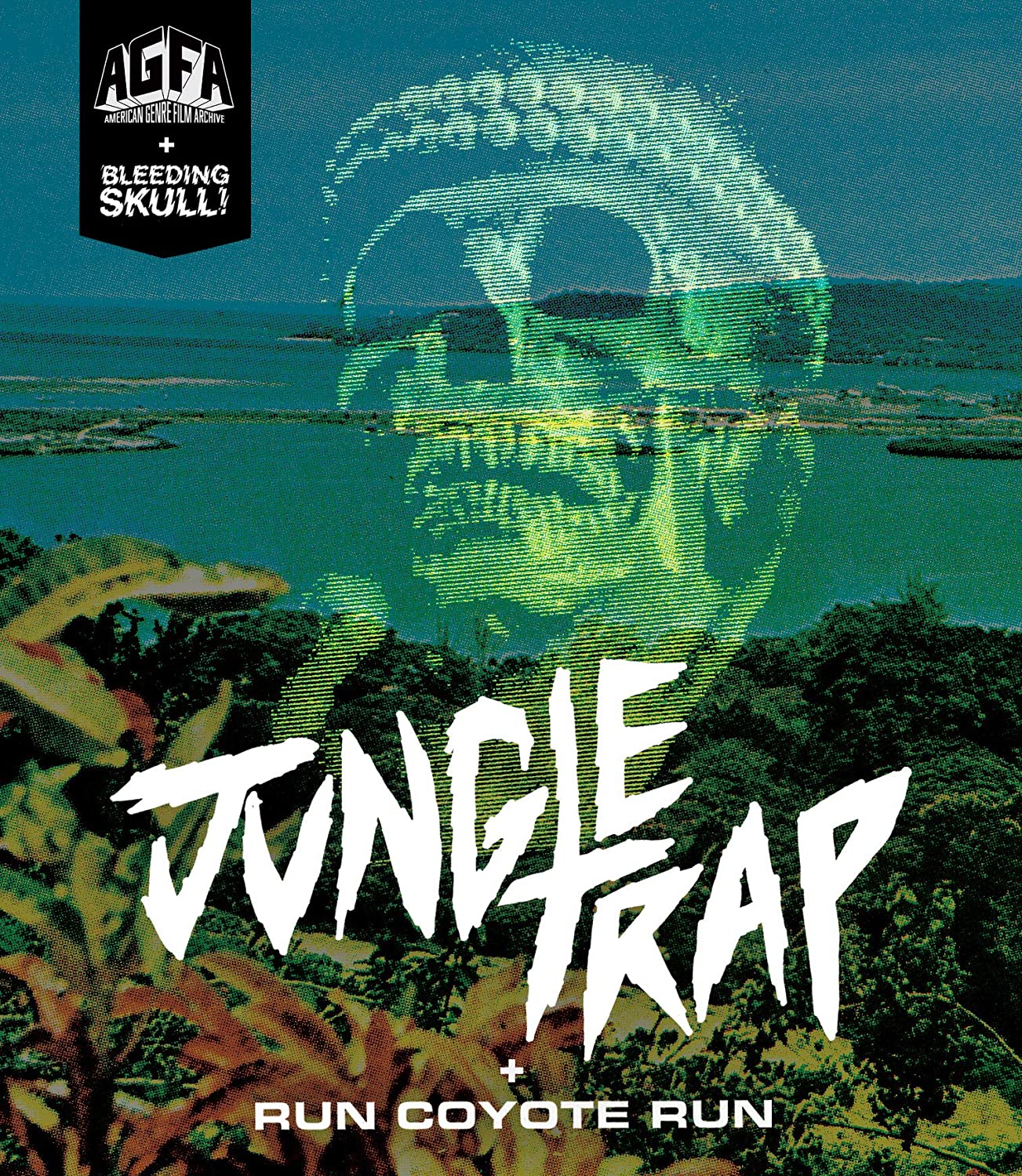 Nightmare Weekend (Vinegar Syndrome, Blu-ray)
A brilliant computer scientist has just finished work on his greatest creation: a super computer with the ability to transform the personalities of bad and disobedient people. In anticipation of sharing his work with the scientific community, the scientist invites a fellow expert to test the machine on a group of debauched young women. Little does he know that his colleague intends to use the computer to turn their subjects into bloodthirsty mutants!
Made by a French crew in Florida, NIGHTMARE WEEKEND is a non-stop assault on the senses. Head explosions, gratuitous nudity and softcore sex, bikers, roller-skating, and a telepathic hand puppet named George rank NIGHTMARE WEEKEND among the weirdest and most jaw droppingly absurd horror films of the 1980s. Long available only in low quality transfers of the R rated version, Vinegar Syndrome presents this forgotten trash masterpiece fully uncut and in widescreen, on Blu-ray for the first time!
Bonus Features:
Region Free Blu-ray

Scanned & restored in 2k from a 35mm internegative

"THANK GOD IT'S MONDAY" – Surviving Nightmare Weekend with Dean Gates (23min)

"KILLER WEEKEND" – An Interview with Marc Gottlieb (13min)

Alternate R rated edits

Original theatrical trailer

Reversible artwork

English SDH subtitles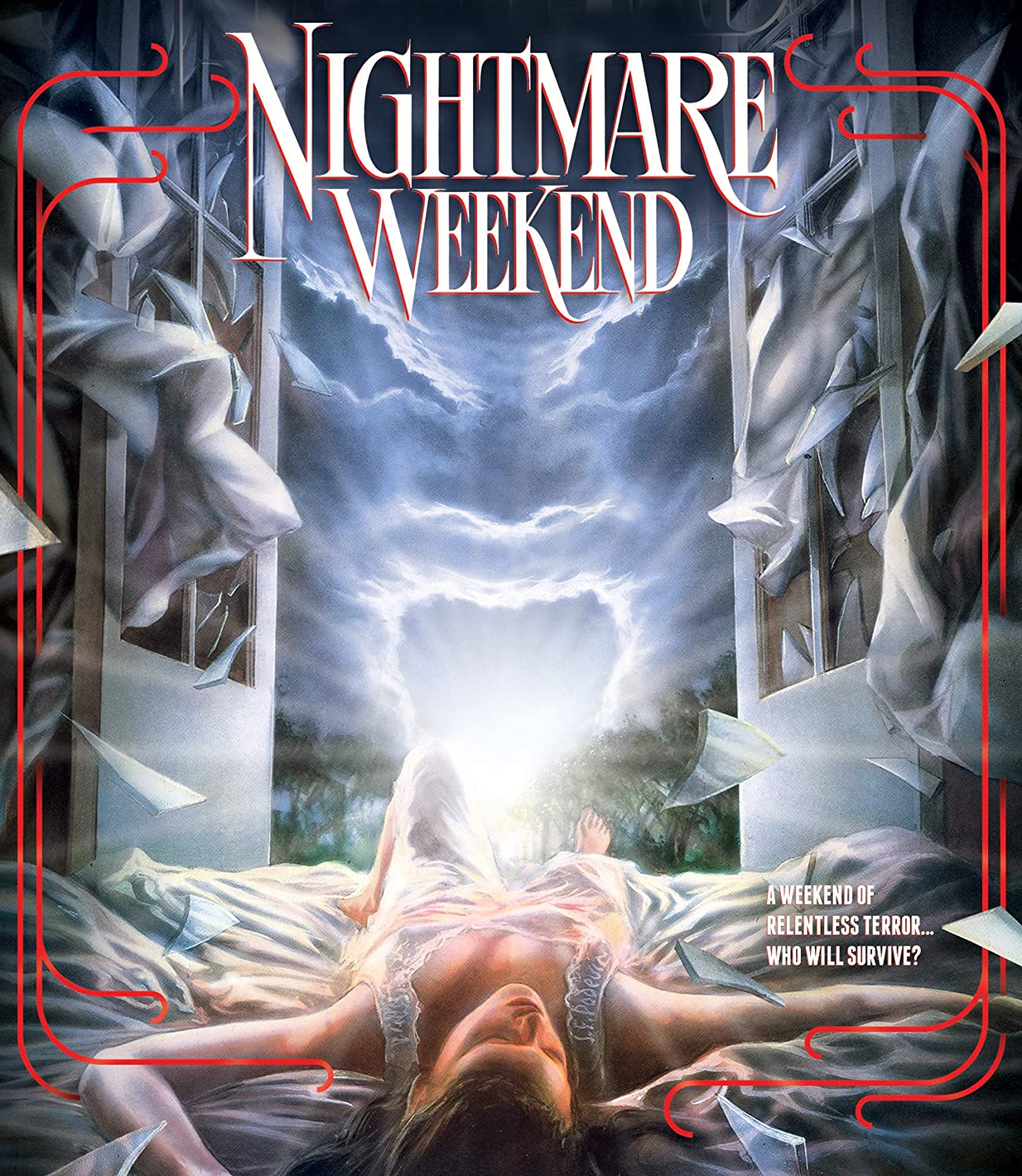 Perdita Durango (aka Dance with the Devil): Special Edition (Severin Films, Blu-ray)
For his English-language debut, writer/director Álex de la Iglesia (DAY OF THE BEAST) chose novelist Barry Gifford's prequel to WILD AT HEART featuring sociopath priestess Perdita Durango. But when the U.S. distributor saw the finished film, they slashed 10+ minutes of gleefully profane sex & violence and dumped it under the title DANCE WITH THE DEVIL. Severin is proud to present the complete Director's Cut starring Oscar® nominee Rosie Perez and Academy Award® winner Javier Bardem in the "amoral love story" (DVD Talk) filled with human sacrifices, kidnapping, murder, fetus trafficking and the dogged DEA agent (James Gandolfini, THE SOPRANOS) on the trail of it all. Don Stroud (DJANGO UNCHAINED), Demián Bichir (THE HATEFUL EIGHT), Alex Cox (REPO MAN) and Screamin' Jay Hawkins co-star in this "splendidly irresponsible" (Moria) joyride to the dark side, now restored in 4k with all-new Special Features.
BLU-RAY SPECIAL FEATURES:
High Definition Blu-ray (1080p) presentation of Perdita Durango

On The Border – Interview with Director Álex de la Iglesia

Writing PERDITA DURANGO – Interview with Writer Barry Gifford

Dancing With The Devil – An Appraisal By Film Scholar Dr. Rebekah McKendry

NARCOSATANICOS: PERDITA DURANGO and the Matamoros Cult – Interview with Abraham Castillo Flores and 'Cauldron of Blood' Author Jim Schutze

Canciones de Amor Maldito: The Music of PERDITA DURANGO – Interview with Composer Simon Boswell

Shooting Perdita Durango – Interview with Director of Photography Flavio Labiano

Trailers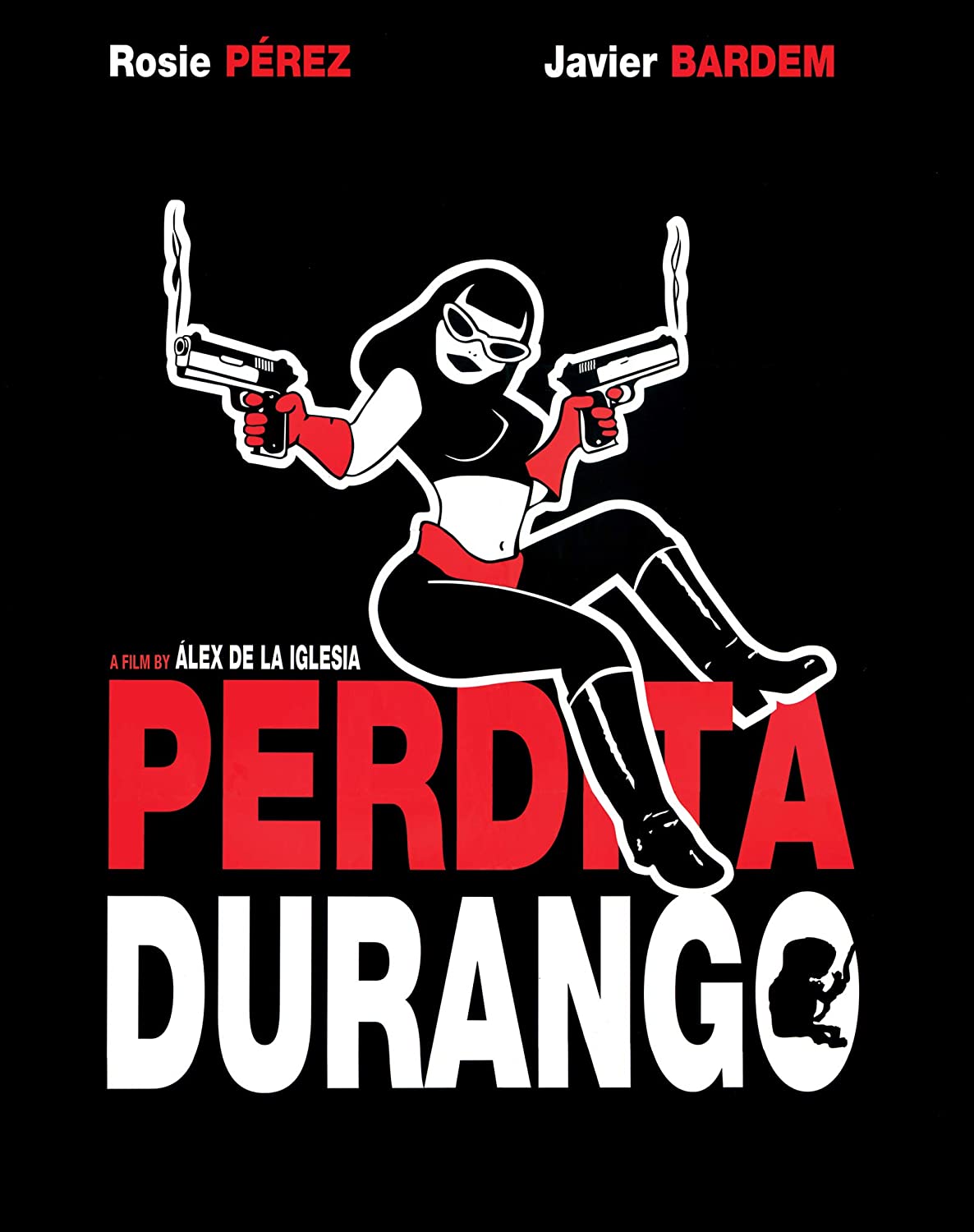 The Toll (Lionsgate, Blu-ray & DVD)
Supernatural terror and spine-tingling suspense highlight this gripping journey into fear. When Cami orders a taxi service to take her to her father's country home, she's hoping for a quiet and uneventful ride. But a wrong turn by Spencer, her chatty driver, results in the car stalling on a dark and remote road. After several threatening and inexplicable occurrences, Cami and Spencer realize they are being watched—by an unseen presence that sees them as trespassers, and is ready to exact a deadly toll.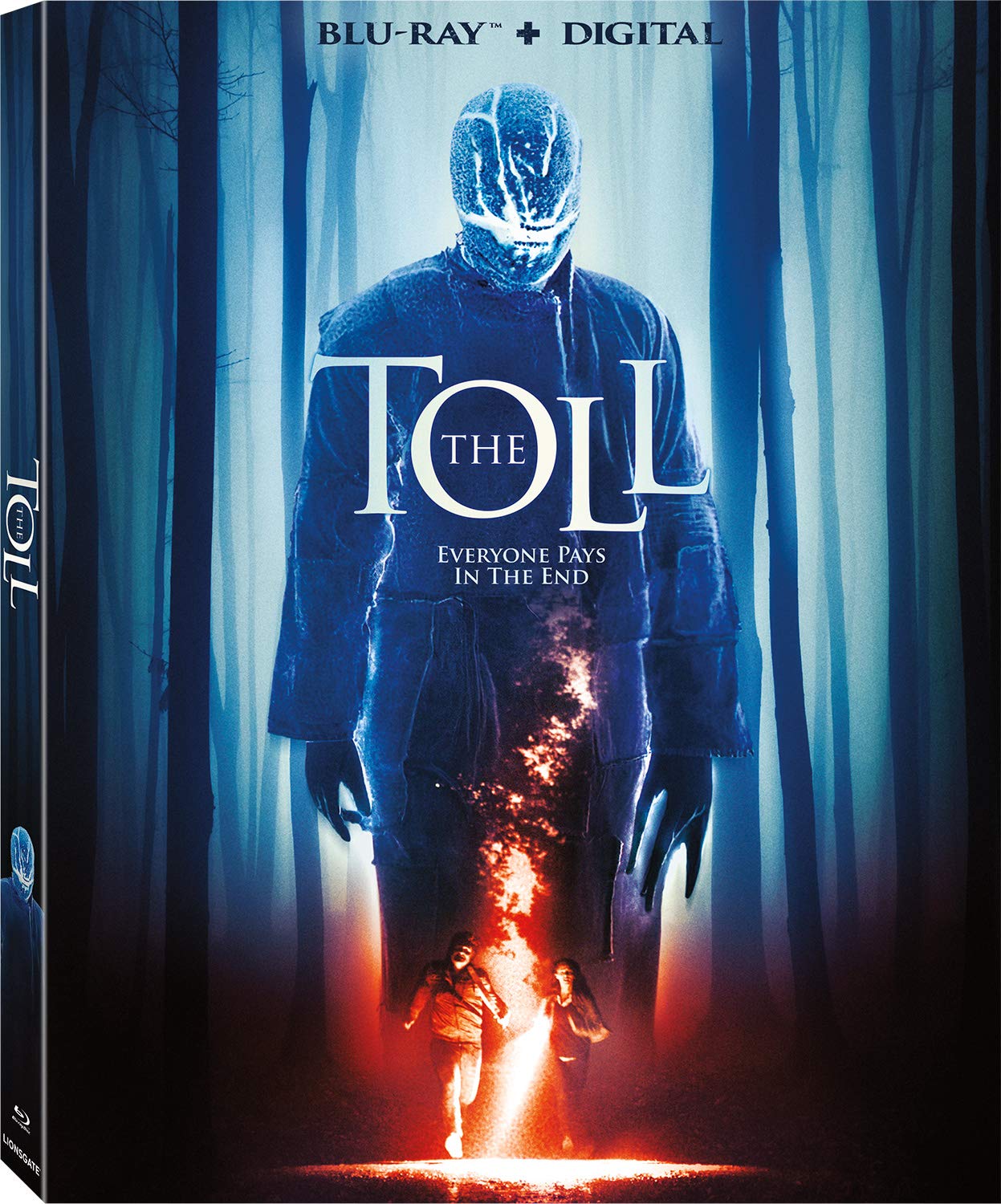 ALSO AVAILABLE THIS WEEK:
13 Ghosts (Powerhouse Films, Blu-ray)
Axecalibur (Wild Eye Releasing, DVD)
Frightmare (Vinegar Syndrome, Blu-ray)
Hell Trip (Gravitas Ventures, Blu-ray & DVD)
Hitcher in the Dark (Vinegar Syndrome, Blu-ray)
Homicidal (Powerhouse Films, Blu-ray)
Mr. Sardonicus (Powerhouse Films, Blu-ray)
The New York Ripper (Blue Underground, Blu-ray)
Nosferatu in Venice (Severin Films, DVD)
Robot Ninja (Tempe Digital, Blu-ray & DVD)
The Widow (Scream Factory, Blu-ray)
Go to Source
Author: Heather Wixson
Daily Dead
Hits: 2