Daily Dead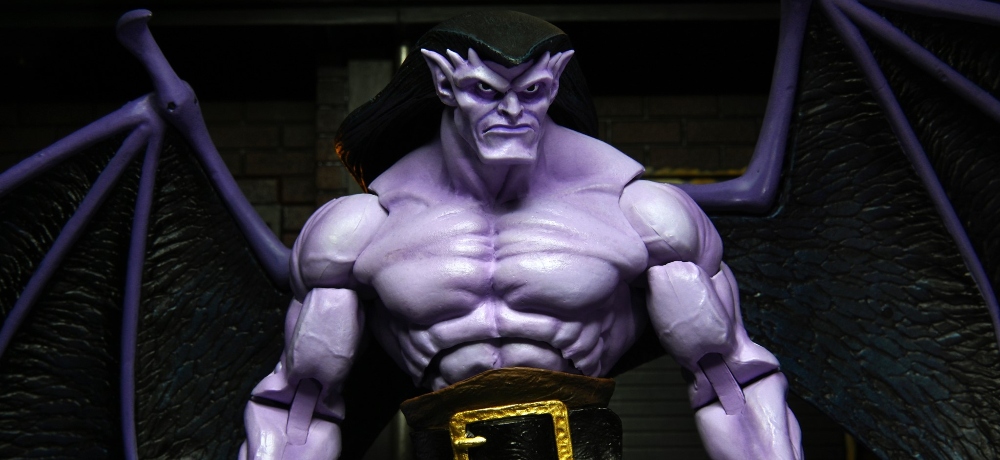 When I think of all the thought-provoking, entertaining, and downright amazing animated series from the 1990s, Gargoyles always comes to mind (along with X-Men, Spider-Man, Batman: The Animated Series, Beast Wars: Transformers, and so many others), which is why I'm especially thrilled that NECA is bringing the iconic character Goliath (who was voiced by Keith David) from the animated series to life in a new collectible figure this summer.
The new Goliath figure was announced on NECA's Facebook page, and below you can check out photos and details of the new collectible, which has a 16-inch wingspan and will be taking flight for shipments this July. To learn more and to view the full gallery of photos, visit NECA's website.
In addition to Goliath, NECA announced on Twitter that they have "5 more figures completed and more in development" in their Gargoyles line, so keep an eye out for future figures based on the series!
From NECA: "The time of the Gargoyles has come again! Arguably the best gothic cartoon of the 1990s, Gargoyles followed an ancient clan of gargoyles transported to modern-day Manhattan when their Scottish castle is relocated.

Leader Goliath joins the Ultimate line with an appropriately large 8″ action figure, with a wingspan of 16 inches! The figure features full articulation, including on wings and tail, and comes with plenty of accessories: wings, jalapeno pepper, book, and interchangeable heads and hands.

Comes in display-friendly window box packaging with opening flap."
Photos from NECA:
Go to Source
Author: Derek Anderson
Daily Dead
Hits: 0