Daily Dead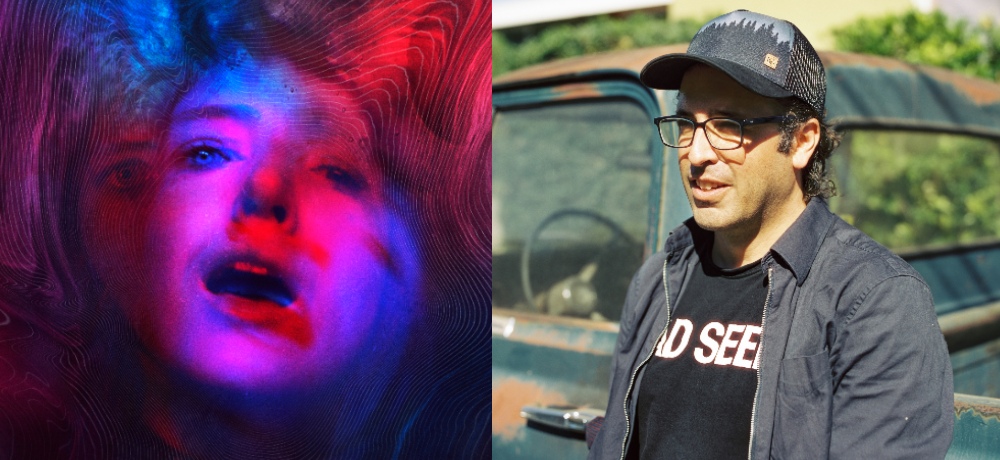 The fear of impending death is contagious in Amy Seimetz's new movie She Dies Tomorrow. Although the film explores a grim and timely topic, it's shot with a dreamlike beauty by director of photography Jay Keitel, and we were thrilled to discuss the film's indelible visuals with Keitel in a new Q&A feature.
Congratulations on She Dies Tomorrow, Jay! When did you first find out about this movie, and how long did you have to prepare for filming it?
Jay Keitel: Thank you! The director, Amy Seimetz called me early on and shared with me what she was writing. We talked about her thoughts on what direction the script was taking, the mood she was going for, and some character emotions and transitions. From there I did some personal creative exploration, gathering images and taking photos. And then we made some tests to kind of flesh out some visual ideas. It was quite a few months out at that point.
You and writer/director Amy Seimetz previously worked together on The Girlfriend Experience. Did you already have a creative shorthand coming into this project?
Jay Keitel: Amy and I have worked together for many years now before The Girlfriend Experience on projects such as Sun Don't Shine, as well as a number of other shorts and some features in and out of film school. Yes, things flow really well—you could call it a sort of shorthand. I think often on set we don't have to say what we're thinking. We understand each other very well at this point and there's a level of trust in each other. It's a great feeling to have on set and it's something I am extremely grateful for.
What do you enjoy the most about working with Amy?
Jay Keitel: She really brings a limitless enthusiasm, creativity, and intelligence that is contagious on set. Her level of trust in the process is courageous; she brings out the best in her cast and crew. It's amazing to see.
How much did you and Amy collaborate on the look of this film? Did you get a lot of creative freedom in how to shoot this story?
Jay Keitel: We worked a lot on the look of the film together. I thought about the general visual ideas and the script's ideas to try to home in on the look and feel of the camera and lighting. I took cues from conversations Amy and I had, and we made adjustments to stay within the bounds of the rules of the film.
She Dies Tomorrow covers a topic as serious as anything—death—and yet it is shot so beautifully. Was it important for you to have a contrast between the story's at times grim theme and its mesmerizing visuals?
Jay Keitel: I think counterpoint is important as an idea. I am often drawn to the opposite of what may be typical. For instance, deciding to arrive inside the flashbacks with a sharper set of lenses felt right for this film as opposed to a softer or more effected flashback sequence or sequences.
The lighting in She Dies Tomorrow really adds a dreamlike—and at times gorgeously nightmarish—layer to the story, as we see the close-ups of the characters illuminated in multi-colored glows. How did you and Amy come up with this bold approach to the lighting?
Jay Keitel: I may be wrong about this, but I think Amy got the idea from a dream. I also referenced some of my still photography. We were experimenting a lot and testing to get the right feel or impact. There were times that we decided to pull back, but were adjusting to fit the actor's performance or the tone of the scene. I thought it was really cool that during the color grade, Amy had our colorist Nat Jencks and I listen to the day's new sound design work and we took cues from that for our color grade. I listen to a lot of music and I love getting inspired by sound.
How many days did you have in your shooting schedule, and where did filming take place? Also, what type of a budget were you working with?
Jay Keitel: I think we were working with around 18 days, something like that. We shot in LA and the Antelope Valley, of course. Since Amy financed it herself, it was simply conversations about what we absolutely needed and what was going to be too expensive. Our producer David Lawson Jr. kept us all on the same page with all that; he's so good!
Ultimately, what do you hope viewers take away from She Dies Tomorrow?
Jay Keitel: For me, I can't speak for Amy or the cast or other crew, but I hope an audience member could walk away from the film feeling that they aren't alone. That with this sort of overwhelming anxiety many of us are feeling right now, it's going to be okay.
NEON is bringing She Dies Tomorrow to the big screen at drive-ins and at home on VOD. Do you have a preference for how viewers should experience this film?
Jay Keitel: It was a dream of mine to see a film I worked on at a drive-in and it was a lot of fun watching it at Vineland with everyone, but I think I prefer it to be seen on VOD in lieu of being able to enter a cinema now. The color is more saturated and the blacks are way richer.
With She Dies Tomorrow out now, what other projects do you have coming up, and where can our readers go online to keep up with your work?
Jay Keitel: I am reading a few scripts at the moment and doing some research for a horror film my wife, Dalila Droege, is writing and directing. There are a few projects looking for distribution that I already shot and more awesomeness soon from Amy & co.
———
In case you missed it, visit our online hub to catch up on our previous coverage of She Dies Tomorrow.
[Photo Credit: Above photo courtesy of NEON / Brett Allen Smith.]
Go to Source
Author:
Derek Anderson
Daily Dead
Hits: 0