Slash Film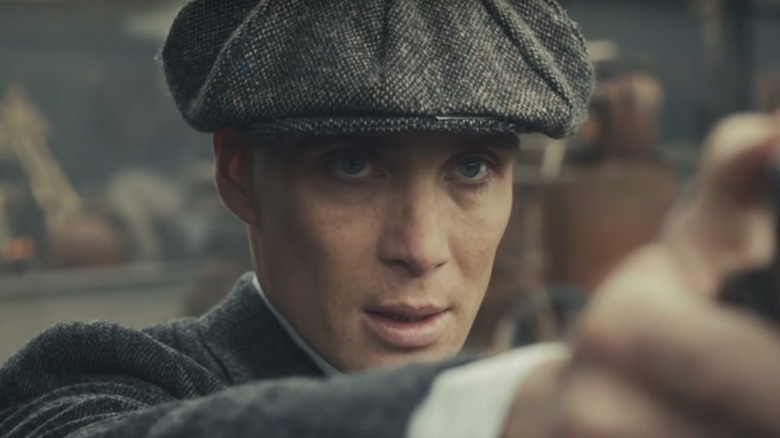 "Peaky Blinders" would be nothing without its main character, Thomas "Tommy" Shelby. The leader of the titular Peaky Blinders group, viewers have watched as Tommy constantly worked to find ways in which he can help elevate his family's status in the world. The end goal, motivated by his time serving during World War I among other things, has always been so that his family would never have to worry about being sacrificed at the altar of the most powerful again. 
Over the course of the series, we see the ebbs and flows of his success, and the toll his goals take on him and his psyche. Needless to say, it takes commitment and gravitas to execute such a complicated character. That's where Cillian Murphy came into the picture. Arguably considered one of his most iconic roles, Murphy has earned wide praise each season from critics and fans alike for his portrayal of the Shelby family patriarch. Over the span of a decade, he has unraveled and revealed layers of Tommy that have allowed viewers to continue rooting for him, even when the character embraces the darkest parts of his ambition. Wrapping up Murphy's complex performance is the magnetism he exudes onscreen even in moments of complete silence. 
No one can say at this point that Cillian Murphy isn't Tommy Shelby. Yet, there was a moment in the casting process where he almost missed out on the role because creator Steven Knight had another, more overtly intimating person in mind.
It's All About Physicality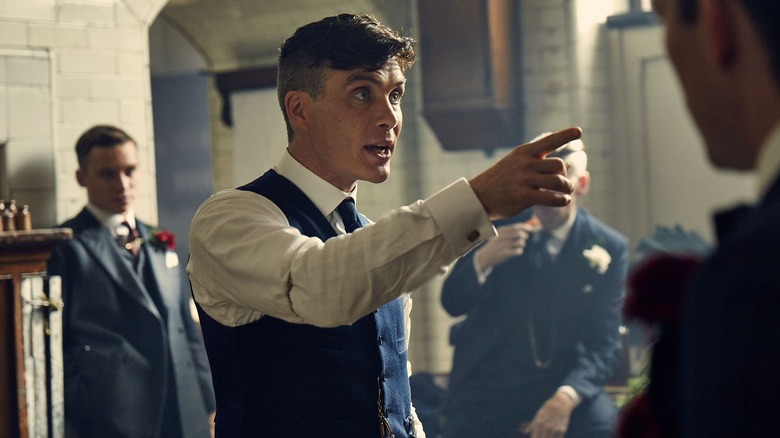 At the time of casting for Thomas Shelby, Steven Knight was looking at both Cillian Murphy and Jason Statham for the role. Knight had been leaning more towards Statham for the role, he explained to Esquire, because Murphy didn't come across as Tommy when they had met in person. Statham had the physicality needed for the role. As he shared with Entertainment Weekly, at the time of casting, Murphy wondered whether or not typecasting would cost him the opportunity to play such a meaty role. As it was, the odds were against him:
"There was slight hesitation," he said, "because I'd never really played that physically imposing sort of hyper-masculine type character. In fact, I'd probably played the opposite up to that point." Prior to "Peaky Blinders," Murphy was most known for playing the frail bike courier Jim in "28 Days Later," and for his collaborative relationship with Christopher Nolan. This relationship would get its start back when he auditioned for the role of Bruce Wayne for Nolan's "Batman Begins." While he physically did not embody the role, as Murphy shared with GQ, the director found another role for him as Jonathan Crane aka the Scarecrow. Looking over his filmography since, it's clear that hyper-masculine character roles really had eluded him leading up to "Peaky Blinders," which meant he had been typecast against those roles.
While it seemed the decision was set in Knight's mind, a gentle reminder brought Murphy back into consideration for the role.
'Remember, I'm An Actor'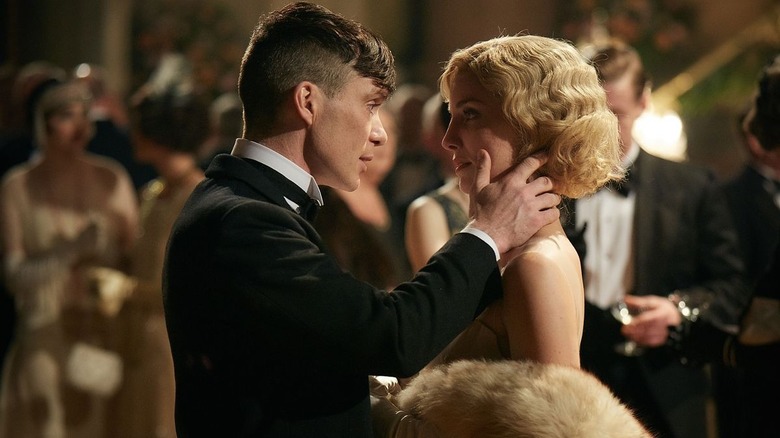 Steven Knight has talked at length in interviews about how he had initially not planned to cast Cillian Murphy in the role of Thomas "Tommy" Shelby. Describing Cillian and Tommy as polar opposites, Murphy's general vibe in person is not what you'd get out of someone who was a career gangster. But, as he explained to outlets like Esquire, all it took was a text from Murphy to remind the showrunner a simple, yet important truth — "Remember, I'm an actor."
This was just the jolt Knight needed to reconsider his casting decision and the rest is history. Murphy's opinion on the matter, as he relayed to EW, addresses the frustration of being a working actor in a system that habitually puts actors into safely categorized boxes:
"The thing about acting, you shouldn't be limited. In this business it can be slightly reductive. If you do one thing well once, the industry wants you to do that again and again and again. And it can be slightly myopic that way, but I've always tried to do the unexpected or play roles that are challenging so that you never get trapped in a career."
Ten years later, Murphy's portrayal of the menacing gangster, Thomas Shelby, has been a defining point in his career, and has provided ample evidence that he can portray roles outside of his general physicality. All that it required was a push and a simple reminder.
Read this next: The 15 Best TV Shows Of 2021 Ranked
The post Cillian Murphy Worried Typecasting Would Cost Him His Shot At Peaky Blinders appeared first on /Film.
/Film – 'Slash Film: Cillian Murphy Worried Typecasting Would Cost Him His Shot At Peaky Blinders'
Author: Sarah Musnicky
Go to Source
August 6, 2022
Hits: 0