Slash Film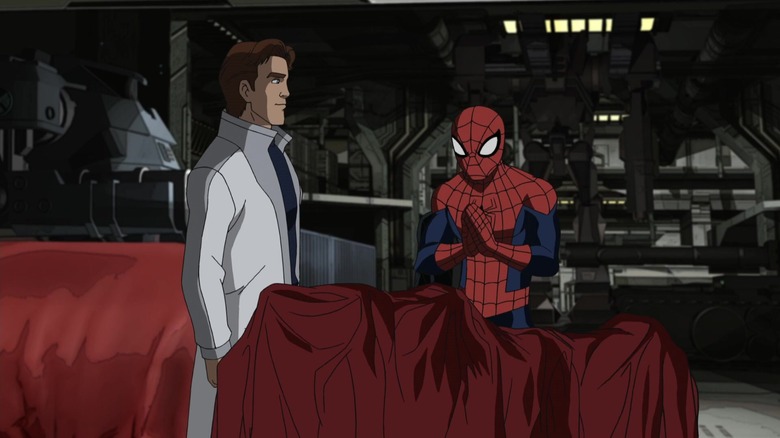 The world at large came to know Spider-Man in a big way when the character's first live-action movie, simply titled "Spider-Man," hit theaters in 2002. However, the Marvel Comics superhero has an iconic history in animated form, dating back to the 1967 animated series, as well as the much-beloved "Spider-Man: The Animated Series" in 1994, all the way up to the 2010s with shows like "Ultimate Spider-Man." 
Point is, for as much as many of us love the movies, animation is a place where the character thrives. The good news is, we're getting a brand new animated series from Marvel Studios centered on everyone's favorite webhead titled "Spider-Man: Freshman Year," and we're here to give you all of the details we have to offer.
What Is Spider-Man: Freshman Year About?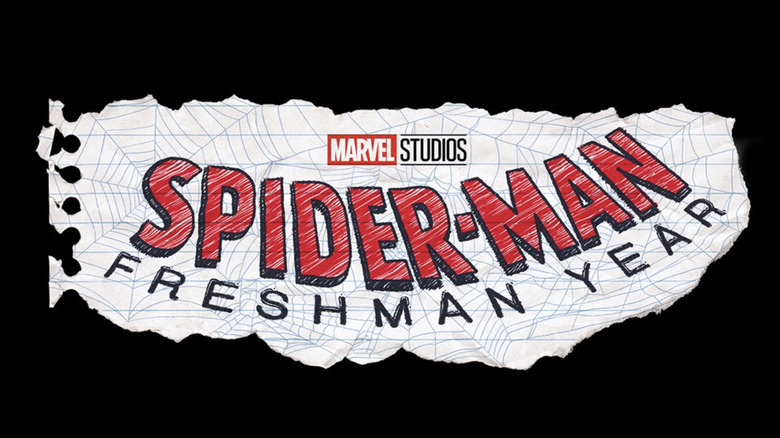 While specific details largely remain under wraps for the time being, "Spider-Man: Freshman Year" will actually take place within the continuity of the Marvel Cinematic Universe. It will show us Peter Parker's early days, which were largely glossed over in "Captain America: Civil War" when we first met Holland's version of the character. A brief logline for the series has been revealed, which reads as follows:
The animated series follows Peter Parker on his way to becoming Spider-Man in the MCU, with a journey unlike we've ever seen and a style that celebrates the character's early comic book roots.
This seems to imply that the show will serve as a prequel of sorts, finally telling us a bit more of the origin story for this iteration of the hero.
Will Tom Holland Return?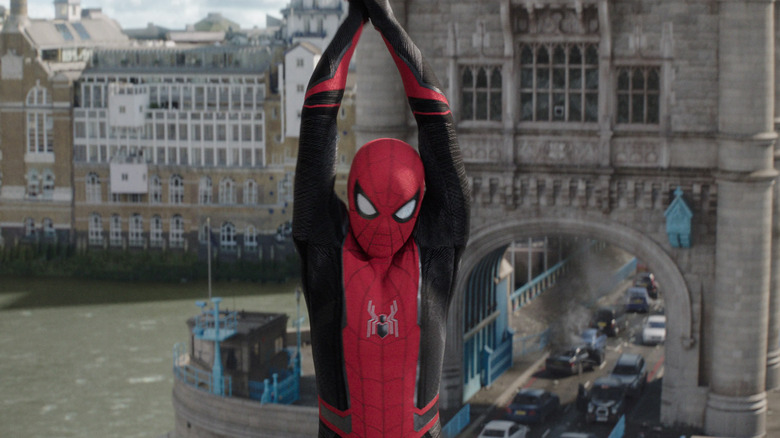 No casting has been confirmed as of this writing for "Spider-Man: Freshman Year." However, the big question right now, given that the show will take place within the confines of the MCU, is whether or not Tom Holland will reprise his role as Peter Parker/Spider-Man. Marvel Studios and Disney would undoubtedly love for that to be the case. And as we saw with the animated series "What If…?" many of the actors are happy to show up to do some voiceover work. Will Holland fall into that camp?
For one, Holland is in-demand with movies like "Uncharted" and other projects on the way. He also seems to want a little bit of a break from Spider-Man to explore other areas of his career. This one could go either way, but expect Disney and Marvel to try hard to convince Holland to return for this one. And, if that happens, we can probably expect other key stars to return as well. Though that is no guarantee, as that could get expensive in a hurry.
Spider-Man: Freshman Year's Creative Team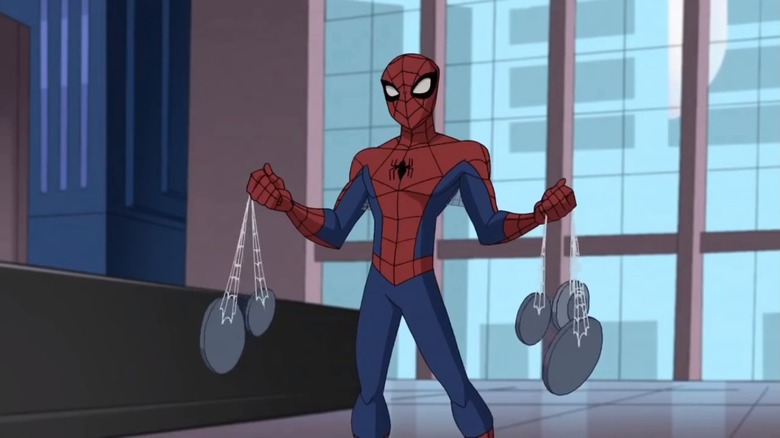 "Spider-Man: Freshman Year" is being headed up by Jeff Trammel, of "Craig of the Creek" fame. Trammel is set to serve as both executive producer and head writer of the show. There is no word yet on a director, or directors, but it will largely be Trammel steering the ship. Given that this takes place in the MCU, we would also expect Marvel Studios head Kevin Feige to be on board as a producer — though it is unclear how involved he would be, as he's a busy man.
When Will Spider-Man: Freshman Year Be Released?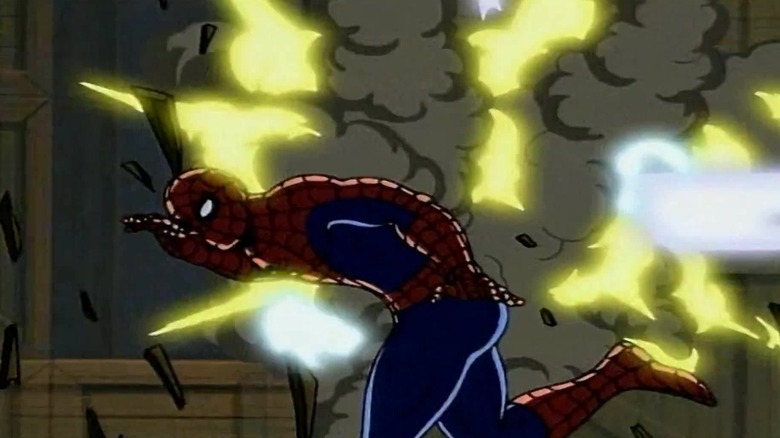 There is no word yet on a release date for "Spider-Man: Freshman Year." Quite honestly, with everything that was announced during Disney+ Day, coupled with everything we already knew was on the way between Phase 4 and Phase 5 of the MCU, it's tough to even speculate at this point, but 2023 seems like a reasonable guess. We'll be sure to keep you posted as any further details come our way.
Read this next: Spider-Man Movies Ranked From Worst To Best
The post Everything We Know About Spider-Man: Freshman Year So Far appeared first on /Film.
/Film – 'Slash Film: Everything We Know About Spider-Man: Freshman Year So Far'
Author: Ryan Scott
Go to Source
November 13, 2021
Hits: 1