Slash Film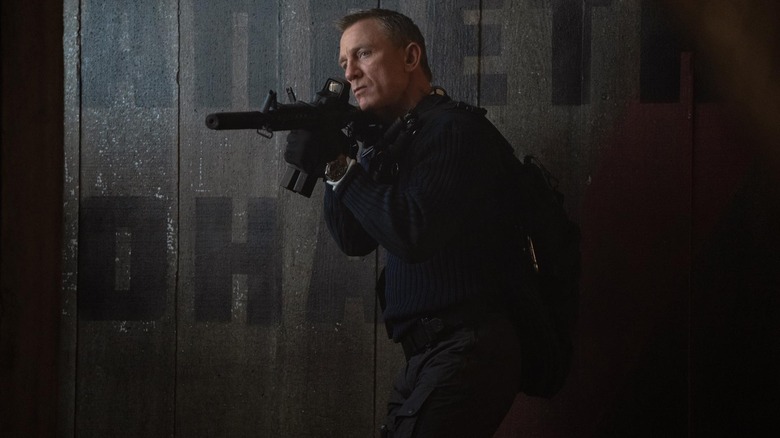 Daniel Craig's fifth and final "James Bond" flick "No Time to Die" finally arrived in theaters in North America over the weekend, just shy of six years after "Spectre" initially debuted. Bond fans did, indeed, turn up, with the movie setting a record for Thursday previews at the box office. But by Monday morning, the weekend total fell on the lower side of expectations. Good, not great. A little unexciting, all things considered. Even so, there is an important lesson or two to be learned from the numbers, especially as it relates, very specifically, to this franchise and its potential future. Let's dig into the numbers, shall we?
Bond Returns Stateside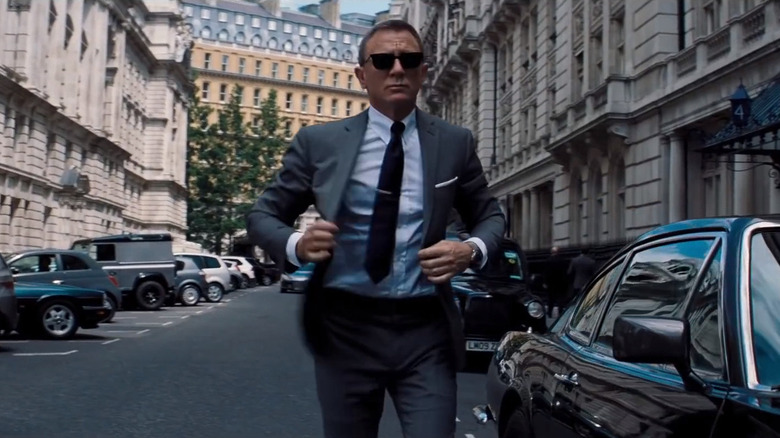 "No Time to Die" opened to $56 million in its first frame at the domestic box office. Excitement ran a little high when the movie earned $6.3 million in Thursday night previews, a record for the franchise domestically. However, it appears that it was a bit front-loaded with eager fans who had been waiting a long time to see Craig return as 007. Not only had it been years since "Spectre," but this movie had been delayed multiple times as a result of the pandemic.
That signaled that the movie could be heading to a $70 million opening — or even higher. So when the numbers came in, for some, it was a bit underwhelming. That said, it is literally only Craig who has had bigger openings in the States with his previous Bond movies "Quantum of Solace" ($67.5 million), "Spectre" ($70.3 million), and "Skyfall" ($88.3 million). So, especially under the current circumstances, $56 million is quite good. Only several movies, such as "Shang-Chi and the Legend of the Ten Rings," "Black Widow," "Venom: Let There Be Carnage," and "F9," have had bigger opening weekend in the COVID era.
The big takeaway here is that, for various reasons, we shouldn't really have expected a James Bond movie to open as big in the U.S. as, say, a new Marvel movie. Even "Skyfall," the highest-grossing movie in the history of the franchise, didn't quite do superhero movie numbers on its opening weekend domestically. In the end, it only made 27.4 percent of its $1.11 billion at the domestic box office. The fact of the matter is that Bond is a global franchise and the U.S. is just one part of the equation. And the U.S. is proving to be a big enough part of that equation, in the early going anyway, this time around.
007 Kills It Overseas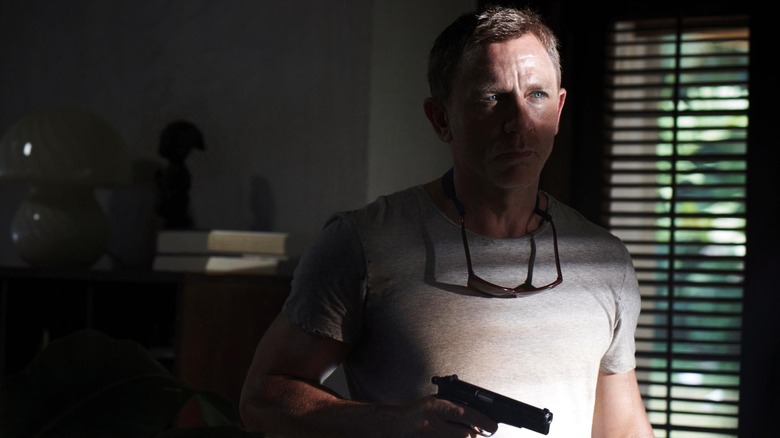 "No Time to Die" got a headstart internationally and has thus far absolutely crushed it. To date, director Cary Joji Fukunaga's entry in the series has earned $257.2 million internationally since it began rolling out in theaters across the world on September 29. It grossed $89.5 million in its second weekend overseas, representing just a 28 percent week-to-week drop. This suggests that the movie will have long legs, and it still has many key markets to open in over the coming weeks. Not only that, but "No Time to Die" crossed the $300 million mark in record time for the pandemic era, with its total now standing at $313.2 million.
If it continues to be leggy, and if the domestic/international split mirrors previous Craig-era "Bond" movies, we can expect the movie to earn anywhere between $600 and $750 million worldwide. Even with the reported $250 million production budget, that would be one heck of a win for MGM. All of this to say, any perceived disappointment that can be read from the domestic opening weekend isn't taking the big picture into account. This is, all around, an excellent result, especially considering the movie is nearly three hours long. "Venom: Let there Be Carnage" had the advantage of a 90-minute runtime. Bond had a bigger hurdle to jump in that regard this time around.
Bond Will Remain A Global Asset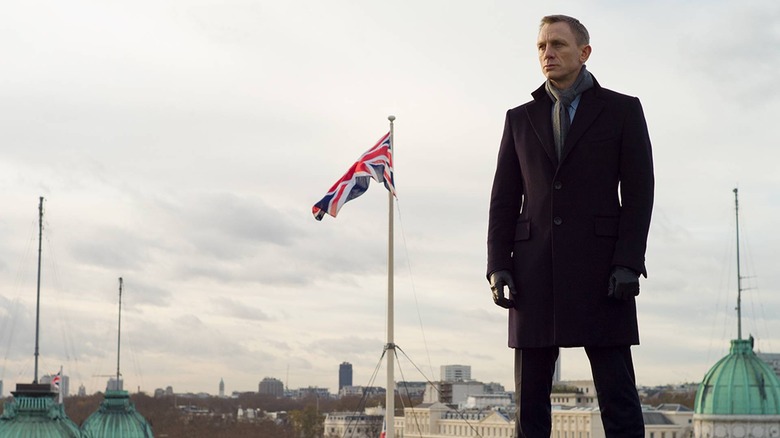 No matter what comes of the Amazon deal to acquire MGM, the James Bond franchise will remain a global entity. Most Hollywood blockbusters have had to become friendly to overseas audiences, as international markets have become increasingly important to big movie's success, especially as budgets have skyrocketed. The good news is that this particular franchise was always built that way. And, if "No Time to Die" proves anything at all, it's that 007, in the future, is likely to stay that way.
Now, we can ask a great many questions about the actor who should replace Craig, what direction the series should take, and how one might go about keeping this relic of the Cold War relevant in the modern era, but the equation, as it exists, is not broken. This is not an "America first" situation, and it probably never will be.
The state of the box office being what it is, North America still needs James Bond. A big hit like this is welcome right now, especially after the uneven summer we had. It's just that this franchise isn't going to make its hay strictly via American audiences. "America needs Bond more than Bond needs America" might be a reductive way to look at it.
And The Rest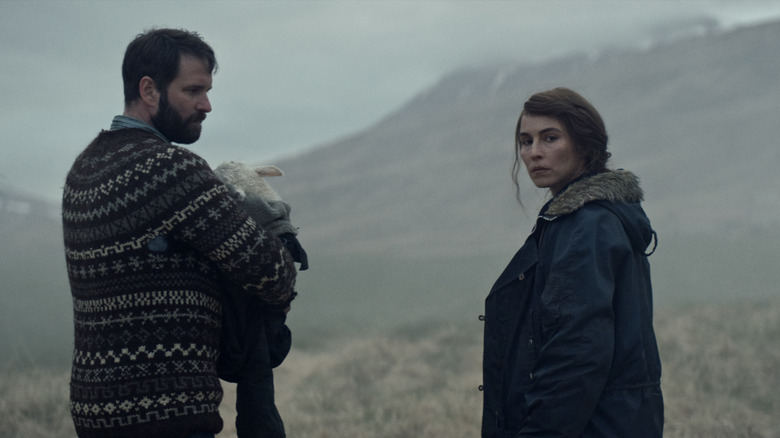 Taking a look at the rest of the movies this week, "Venom: Let There Be Carnage" came in second with $32 million. That's pretty solid, though it does represent a steep 64.5 percent week-to-week drop, indicating it was pretty front-loaded in its record-breaking first weekend. Sometimes a big opening weekend can be misleading in that way. However, Sony still has every reason to be happy with the movie's box office prospects in the long run.
"The Addams Family 2" took in another $10 million in the number three spot. The family-friendly flick is doing fine, but isn't leaving a lot of room for inspired conversation. "Shang-Chi," at number four, took in another $4.2 million, pushing it past the $400 million mark worldwide. Marvel is, undoubtedly, very happy. Rounding out the top five is "The Many Saints of Newark," which plunged 68.8 percent in its second week, taking in just $1.4 million. It's a flop, folks, no two ways about it.
One of the major takeaways from this weekend has to do with the specialty box office. A24's "Lamb" made $1 million in 583 theaters. It seems smaller, specialty indie flicks are still having a tough time breaking through in the pandemic era. What does that mean for the future? It's tough to say, but this trend has persisted for months and it will be interesting to see what — if any — smaller movies can break through to become hits at the box office in the new world we're emerging into.
Looking ahead to this upcoming weekend, we've got "Halloween Kills" and Ridley Scott's "The Last Duel" hitting theaters. It should make for a competitive weekend.
Read this next: 13 Box Office Bombs That Are Truly Worth A Watch
The post No Time to Die Proves Bond (Still) Doesn't Depend On America appeared first on /Film.
/Film – 'Slash Film: No Time To Die Proves Bond (Still) Doesn't Depend On America'
Author: Ryan Scott
Go to Source
October 11, 2021
Hits: 0