Slash Film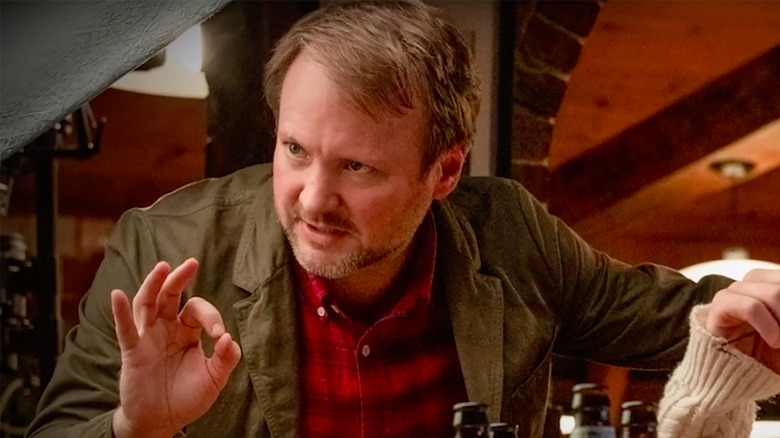 After putting his unmistakable mark on the "Star Wars" franchise with "The Last Jedi," Rian Johnson quickly pivoted to the passion project that he'd always wanted to make: "Knives Out." The star-studded murder-mystery not only became an instant hit at the box office, led by a fantastic Ana de Armas and Daniel Craig's fan-favorite eccentric detective Benoit Blanc, but it even managed to snag a Best Original Screenplay nomination at the Academy Awards while on its way to becoming a major franchise of its own.
If you thought that the acclaimed "Breaking Bad," "Looper," and "Brick" filmmaker had gotten all that stuff out of his system, however, you'd be wrong. Whodunits are the next big thing and, well, Rian Johnson is helping to lead that resurgence.
Rian Johnson is currently working on "Poker Face," a murder-mystery series announced back in March of 2021. Though "A Rian Johnson-created murder-mystery series" should be all anyone needs to get excited about this, we can add a little more detail about the production. While the show won't hit the airwaves anytime soon, we have enough information out there for a round-up of everything we know about "Poker Face."
When And Where To Watch Poker Face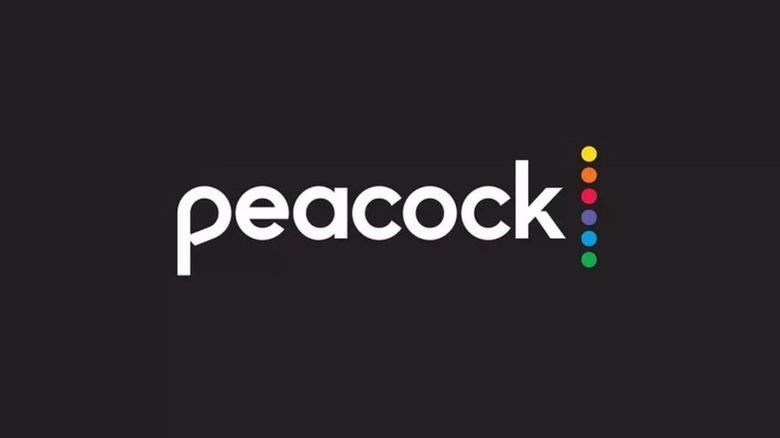 Disney+ is the exclusive home of all things "Star Wars," Netflix swooped in to snatch the sequel rights to "Knives Out" with a mind-meltingly lucrative deal, and AMC+ is streaming every episode of "Breaking Bad" (and "Better Call Saul," too!). So what streaming service decided to partner up with Rian Johnson for "Poker Face"? Well, if that big image right above this didn't give it away already, it's Peacock. Subscribers will be able to stream all 10 episodes of this series once it makes its debut on the relatively nascent Peacock platform. 
In this world of so much television and so many streaming services all fighting for our attention, there was inevitably a bit of a letdown when it was announced that NBCUniversal's Peacock would be in charge of distribution for "Poker Face." The platform does offer a free subscription, but all the best features are only available to those who pony up for the paid tiers of $4.99 a month and $9.99 a month (at the time of this writing).
In any case, "Poker Face" still has yet to receive an official release date at this point.
What We Think Poker Face Will Be About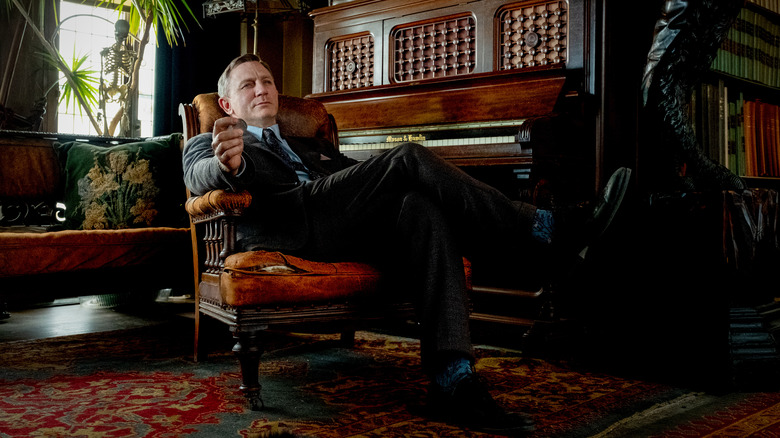 No exact plot details have been released to the public about "Poker Face," though that evocative title and some tidbits that have slipped through in recent months at least help us to paint a picture of what to expect in general. The series will be made up of 10 total episodes with a runtime of roughly an hour each, all of which are expected to follow a "case-of-the-week" structure. As Rian Johnson said in a statement at the time, when "Russian Doll" star Natasha Lyonne was announced as the lead:
"I'm very excited to dig into the type of fun, character driven, case-of-the-week mystery goodness I grew up watching. It's my happy place. Having Natasha as a partner in crime is a dream, and we've found the perfect home at Peacock."
A procedural whodunit series tackling new crimes and new characters each week, with Rian Johnson and Natasha Lyonne both involved, almost sounds too good to be true, doesn't it? The scripts for each story continues to remain under wraps, but at this point, the impressive creative team has earned the benefit of the doubt.
What We Know About The Poker Face Cast And Crew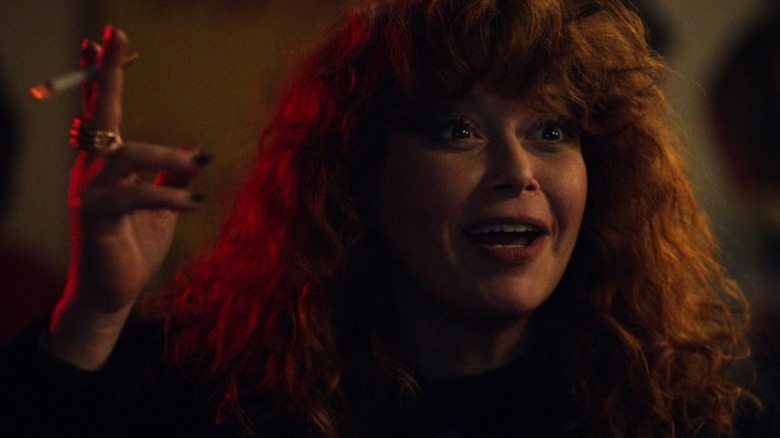 The cat's already out of the bag as far as Natasha Lyonne is concerned, seemingly stepping into the main detective role that has been made famous by Sherlock Holmes, Hercule Poirot, Miss Marple, Encyclopedia Brown, Benoit Blanc, and many, many more before her. Other cast members include David Castañeda ("Umbrella Academy"), Stephanie Hsu ("Everything Everywhere All At Once"), frequent Rian Johnson collaborator Joseph Gordon-Levitt ("Super Pumped"), Benjamin Bratt ("Traffic"), Dascha Polanco ("Orange is the New Black"), Lil Rel Howery ("Bad Trip"), and Adrian Brody.
Rian Johnson is set to write and direct the series, though with Nora and Lilla Zuckerman ("Fringe," "Prodigal Son," "Agents of SHIELD," "Suits") taking on co-showrunner duties. They will also executive produce with Johnson and Lyonne, alongside Maya Rudolph, Danielle Renfrew Behren, Ram Bergman, and Nena Rodriguez. As Johnson's first writing gig in the medium of television (he previously directed a couple of brilliant episodes of "Breaking Bad," of course), expectations couldn't be higher for whatever "Poker Face" has in store for us.
Read this next: The 18 Best Crime Dramas In TV History
The post Poker Face: Everything We Know So Far About the Rian Johnson Mystery Series appeared first on /Film.
/Film – 'Slash Film: Poker Face: Everything We Know So Far About The Rian Johnson Mystery Series'
Author: Jeremy Mathai
Go to Source
June 22, 2022
Hits: 1