Slash Film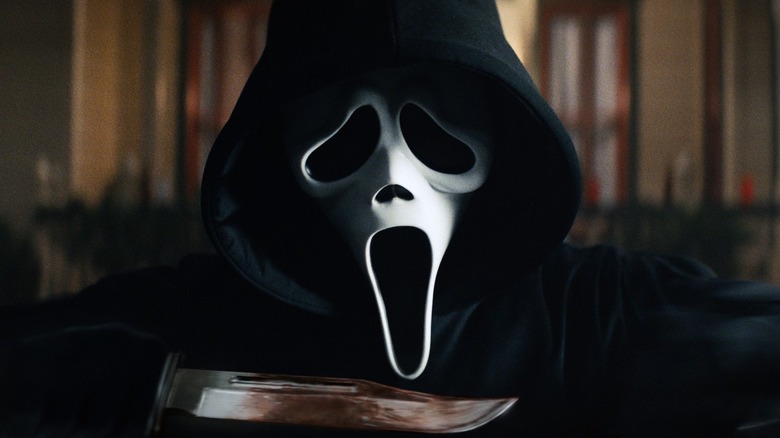 Like Ghostface himself, the "Scream" franchise just won't quit. It's your needy ex or a Scam Likely caller, still ringing you up to make meta horror jokes and pack in some gore-ridden mysteries year after year. There's a lot to be said about the franchise that Wes Craven built with "Scream," but one things for sure, it comes back slashing time and time again. So it's no surprise that after the reboot (or "requel" in the parlance of the film) "Scream" dropped in 2022 that a scant few months later "Scream 6" (or maybe "Scream 2?") was announced. 
Will those crazy kids finally make it out of Woodsboro once and for all? Will Ghostface be laid to rest? Or will we spend the rest of our lives watching a continuum of pretty clever to incredibly stupid young people get murdered in a variety of fun ways all while taking bets on who's actually behind the slayings? Honestly, I'll take whatever the horror gods give me, for who am I to critique their grand plan?
When To Watch Scream 6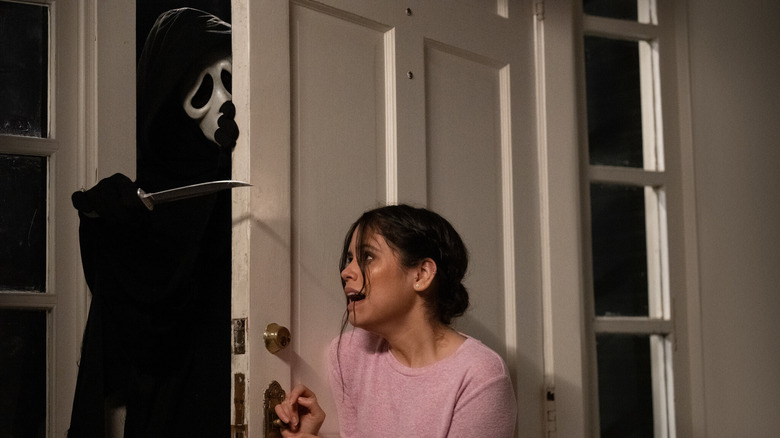 If you dug all of the elevated horror jabs and high energy killings doled out by directors Matt Bettinelli-Olpin and Tyler Gillett in the last film, it sounds like this upcoming film, which will premiere on March 31, 2023, will hit the spot. In the hilarious words of Gillet via Collider, making "Ready or Not" and "Scream," "scratched an itch we don't know we had, and I think it'll continue to itch."
What We Think Scream 6 Will Be About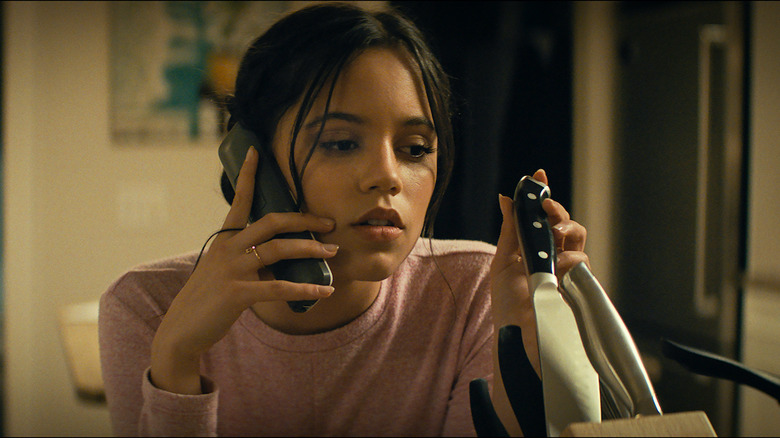 They should name it "Scream 666," right? Yes, they absolutely should and I'll be mad if they don't take the opportunity to go all out and make this "Scream" feel a little more satanic, but since they called the 2022 reboot "Scream," I feel like we should all be mentally preparing for "Scream 2" (which is so 1997). While all of the gory details about the films plot are (understandably) hush hush right now, we do know that 1) It will involve the four survivors introduced in the last movie. 2) They'll all be attempting to leave the murder capital of America (AKA Woodsboro) for real this time and 3) Courteney Cox adored the script. 
What We Know About The Scream 6 Cast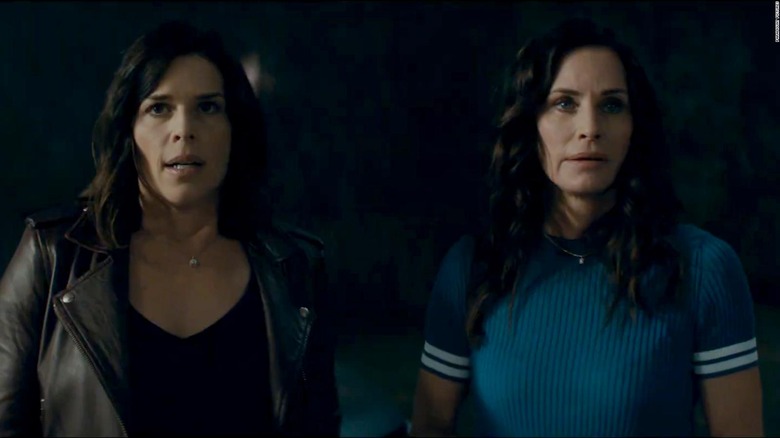 It's their job, you know! The cast of any given "Scream" movie is such a key piece of the puzzle and it looks like the next film will solidify the changing of the guard by bringing back some new friends, while swapping out some old. According to Deadline, Josh Segarra ("Arrow), Jack Champion ("The Night Sitter"), Liana Liberato ("The Beach House"), and Devyn Nekoda ("Ginny & Georgia") are the latest fresh meat to be added to the "Scream 666" (Shhh I'm manifesting) cast list. 
Don't worry though, your good pals Melissa Barrera, Jasmin Savoy Brown, Mason Gooding and Jenna Ortega will all be back for round two. On top of all that, fan favorite Hayden Panettiere is back as Kirby, who is tagging out forever final girl Neve Campbell as she gracefully bows out of the franchise. Of course, Courteney Cox is holding down the film as the only old head left in the game. It's a fun little mix of new, old, and even newer, and the best part of "Scream" is that you never quite know who is going to make it to the end.
Read this next: The Best Movies Of 2021
The post Scream 6: Everything We Know About So Far appeared first on /Film.
/Film – 'Slash Film: Scream 6: Everything We Know About So Far'
Author: Kaylee Dugan
Go to Source
June 17, 2022
Hits: 1