Slash Film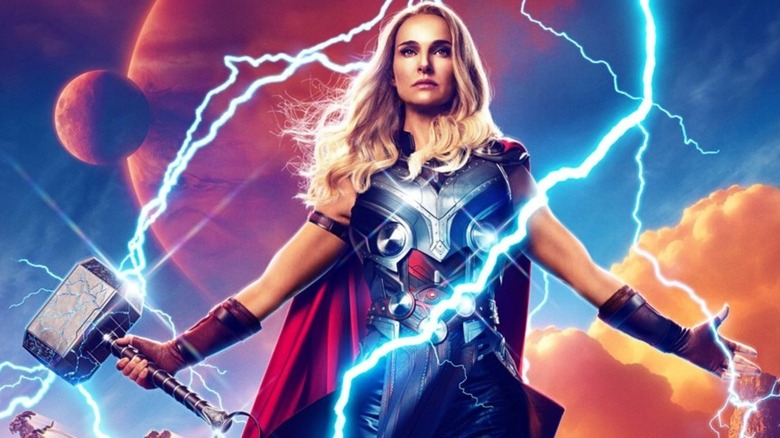 (Superhero Bits is a collection of stories, updates, and videos about anything and everything inspired by the comics of Marvel, DC, and more. For comic book movies, TV shows, merchandise, events, and whatever catches our eye, this is the place to find anything that falls through the cracks.)
In this edition of Superhero Bits:
"Thor: Love and Thunder" gets a bunch of new posters.
Details on the scrapped "The Batman" spin-off TV show.
Ethan Hawke's Arthur Harrow might not be done in the MCU.
"Shazam: Fury of the Gods" director hypes up the sequel.
Eugene Cordero Is Returning As Casey In Loki Season 2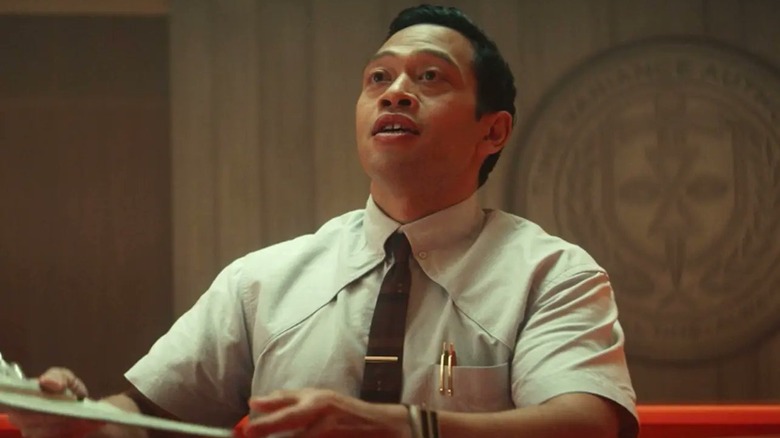 Much remains mysterious about "Loki" season 2 but we know that it's happening and now, thanks to the folks at ScreenRant, we know at least one more actor who is coming back to the MCU fold. Eugene Cordero, who played Casey in the first season, has confirmed that he will indeed be reprising the role. Says Cordero:
"Yes, yes, you can [look forward to more Casey]. You know, I can't [tease anything], because I don't even know. There's so many passwords and passcodes that I have to fill out just to even look at the pages that I'm on, and the way that it works is things constantly change in a great way. There's so many moving parts in that universe that things keep changing, so I can't really nail it down, but I'm excited. I'm excited to do more and I don't know to what capacity I'll be able to be a part of it, but I'm excited to do it. So yeah, get ready, it'll be fun, I hope? No, it will be, it'll be great. [Chuckles]"
So yeah, unfortunately, Cordero had to say a lot to say very little, but at least we know one member of the Time Variance Authority will be in place trying to keep the timeline together.
Marvel's Wastelanders: Wolverine Podcast Gets A Trailer
Picking up in the aftermath of the "Hawkeye" and "Black Widow" scripted podcasts, "Marvel's Wastelanders: Wolverine" has arrived. The first episode debuted today and Marvel has released the above trailer to hype up the release and build some awareness. The all-star cast includes Robert Patrick as Wolverine, and features performances by Ashlie Atkinson (Kitty Pryde), Rachel Crowl (Red Skull), Isabella Ferreira (Sofia), Jennifer Ikeda (Rachel Summers), Justin Min (Justin), Clarke Peters (Professor X), Daniel Sunjata (Cyclops), and Carl Tart (Kevin). The logline for the series reads as follows:
Thirty years ago, Super Villains did the unthinkable, they won. After killing the Avengers, the X-Men, and nearly every other Super Hero, Red Skull assumed the office of President of the United States. Since that day, a traumatized Wolverine (Robert Patrick) has wandered in a daze of survivor's guilt and self-loathing over his failure to protect his fellow X-Men and their mutant students. Wolverine encounters Sofia, a young mutant in-hiding and vows to transport her into the safe hands of estranged former X-Men Kitty Pryde and Rachel Summers. When the Red Skull and his top lieutenant Crossbones frame Wolverine and escalate anti-mutant sentiment to dangerous new levels, our hero realizes that his only option may be to face Red Skull and his savage allies head on. But a shocking, terrible truth may destroy Wolverine first…
"Marvel's Wastelanders: Wolverine" is streaming now through your podcast provider of choice.
Joe Barton Explains Getting Fired From His The Batman Spin-Off Show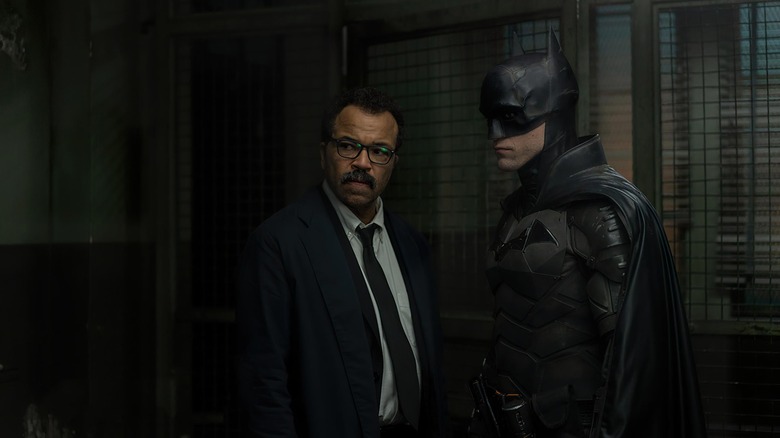 HBO Max has a couple of "The Batman" spin-off shows in the works and, at one point, Joe Barton ("The Ritual") was developing one such series that, in a recent interview with The Telegraph, he described as "The Wire set in Gotham City, is the lazy pitch." Well, Barton has reflected on getting fired from that gig and, the way he tells it, things went from a highest of high to a lowest of low pretty quickly.
"I gave the script over in November and HBO called to say they loved it and they were really excited. And then in January my agent called to say I'd been fired."
What's worse is that Barton explains with the film coming out shortly after, he simply couldn't escape it. "If you're going to get fired from a massive franchise, don't do it two months before the film comes out. I saw Batman everywhere."
Check Out The New Thor: Love And Thunder Theatrical Poster
Today, tickets for "Thor: Love and Thunder" officially went on sale. To hype up the forthcoming release, Marvel Studios revealed a brand new poster for the film, which you can check out above. It's a pretty standard superhero poster, with all of the main characters hanging out, and Christian Bale's Gorr the God Butcher looming large in the background. The big difference here is that the poster is quite a bit more colorful than we're accustomed to with many of these films. Though that isn't all that surprising after "Ragnarok."
Deadpool 3 Brings In Raymond Chan As Production Designer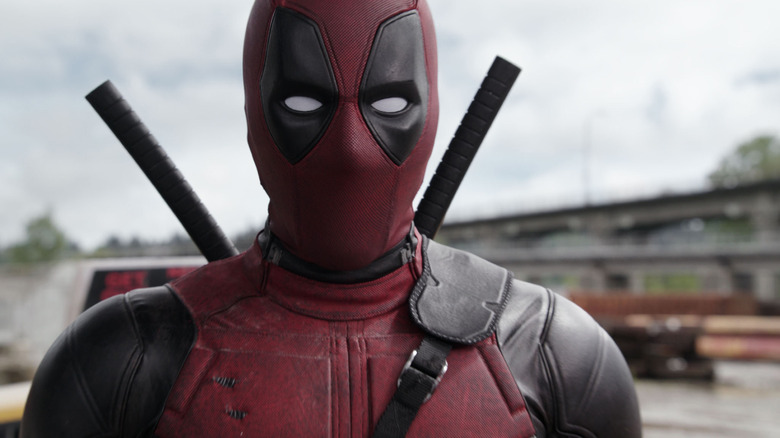 The folks at Discussing Film bring an encouraging update relating to "Deadpool 3" today as they report that Raymond Chan ("Doctor Strange," "Avengers: Infinity War") has been brought on board to serve as the film's production designer. Chan is an MCU vet and has served as the supervising art director on several other films over the last handful of years. What's more, the outlet notes that the studio is deeper into production than some might have expected and that main crew members are already being hired. So this could actually happen sooner rather than later under the direction of Shawn Levy ("Free Guy"). Here's hoping.
New Thor: Love And Thunder Spot Brings Together The Greatest Team Ever
As mentioned, tickets are now on sale for "Love and Thunder" and Marvel also decided to release a new TV spot to commemorate the occasion. The spot does feature a bit of new footage, even though it mostly serves as a way to remind people to pick up tickets for opening weekend. But we do get a glimpse at Thor attempting to assemble what he believes will be the greatest team ever in an effort to stop Gorr the God Butcher, and that involves seeing more of his ever-blossoming bromance with Korg. Check it out for yourself above.
Shazam! Fury Of The Gods Is Much Bigger Than The Original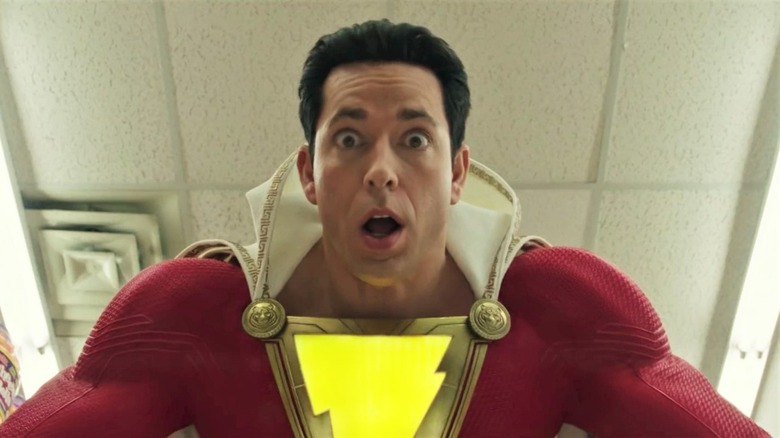 Aside from an impending match-up with "Avatar 2" later this year, little is known about "Shazam! Fury of the Gods," the sequel to 2019's shockingly delightful DC superhero flick. Well, director David F. Sandberg, in responding to a fan on Twitter, recently shed a little bit of light, in terms of what we can expect. In a word? Bigger.
"It's a MUCH bigger movie than the first one. There's so much stuff that I can't wait for people to see. I hope they put a lot of it in the trailer. I don't even care about spoilers, I'm just eager to show off our creatures, action, etc."
With any luck, we'll get a look at the action and the creatures sooner rather than later in the form of a full-length trailer. Fingers crossed.
New Thor: Love And Thunder Character Posters
Lastly, today also brings a new batch of character posters for "Thor: Love and Thunder" to go along with the theatrical poster and the TV spot. The series highlights Chris Hemsworth's God of Thunder, as well as Natalie Portman's Jane Foster/Mighty Thor. Gorr, Valkyrie, Korg, and Russell Crowe's Zeus also get in on the action. Most notably, Marvel decided to give the space goats that usher around Thor's new ship a poster as well, which is an indication that this movie is going to be a pretty wild ride. "Thor: Love and Thunder" is set to hit theaters on July 8. Check out all of the posters for yourself in the above post.
Read this next: Superman Movies Ranked From Worst To Best
The post Superhero Bits: Thor: Love And Thunder Character Posters, The Scrapped Gotham P.D. Show & More appeared first on /Film.
/Film – 'Slash Film: Superhero Bits: Thor: Love And Thunder Character Posters, The Scrapped Gotham P.D. Show & More'
Author: Ryan Scott
Go to Source
June 14, 2022
Hits: 3