Slash Film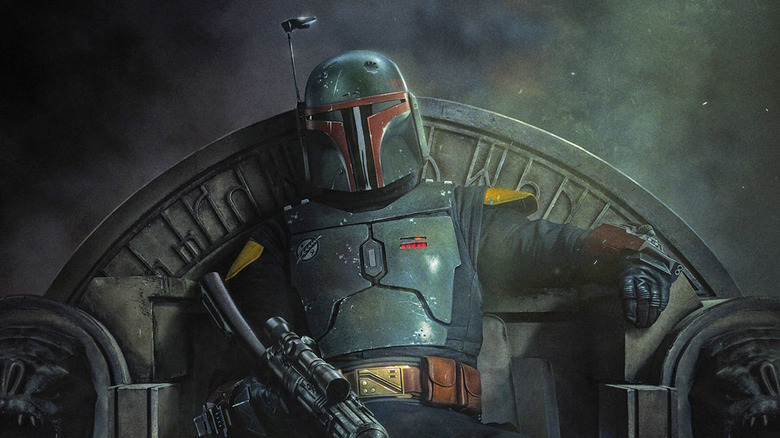 November has already come to an end (mentally I'm still in March 2019, but "Boba Fett" has pulled me out of my reverie), and Disney+ has finally unveiled its slate of releases for December 2021. It's going to be an exciting month for the streaming service and its subscribers, thanks to the never-ending list of titles that are soon going to become available.
Next month's list is led by soon-to-become holiday favorites such as "Christmas…Again?!" and "Disney Holiday Magic Quest" along with the iconic "Edward Scissorhands," the sixth and final episode of "Hawkeye," and of course, the premiere of "The Book of Boba Fett," the first live-action Star Wars miniseries since "The Mandalorian." There's also Lin-Manuel Miranda's "Encanto," which will head to the platform a month after its theatrical release.
Before taking a look at the full list of Disney+ titles for December, here's a look at our most anticipated ones!
Welcome To Earth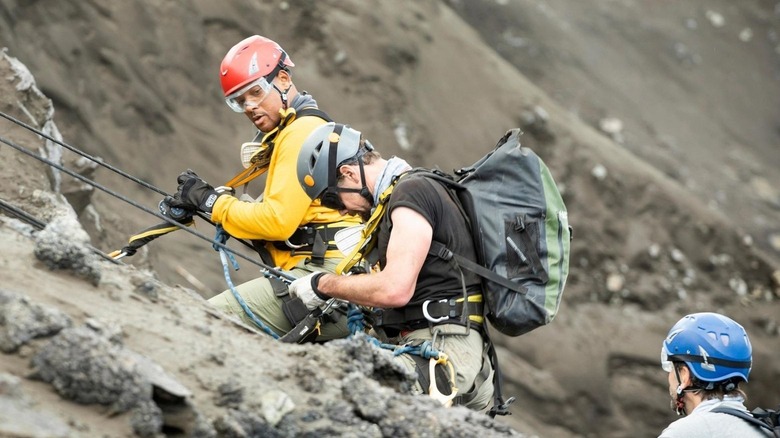 If you've watched "Independence Day," you'll remember how badass Will Smith looked when he punched the alien in the face and said, "Welcome to Earth." The trailer for the National Geographic original documentary series sees the actor conquer his ultimate fears and make once-in-a-lifetime experiences as he travels to the ends of the planet. He climbs mountains, ventures into the secrets of the ocean, and takes over volcanoes and dunes. "Welcome to Earth" is a six-part limited series executive produced by Oscar-nominated filmmaker Darren Aronofsky, along with Protozoa Pictures, and Jane Root's Nutopia as well as Westbrook Studios. (Coming December 8)
Hawkeye Season Finale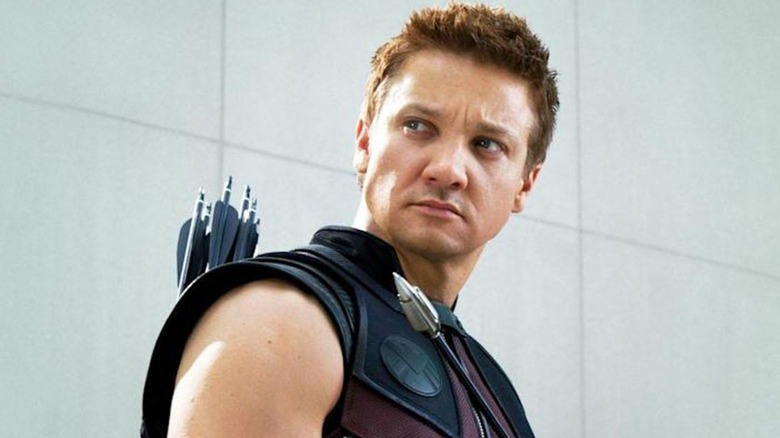 I can't be the only one losing sleep over the premiere of "Hawkeye," an upcoming Disney+ miniseries based on the MCU and comics characters of Clint Barton/Hawkeye (Jeremy Renner), Kate Bishop (Hailee Steinfeld), and Yelena Belova (Florence Pugh). I've always loved Barton as a character because he is a testament to the fact that you don't need superpowers to be a hero, an idea you don't see much of in Marvel superhero movies. "Hawkeye" finally explores Clint's character, with a focus on his skill set. Brownie points for the series being set against the backdrop of Christmas in New York, I never imagined an MCU production could look this festive! The addition of comic book characters Kate Bishop, who is a mentee to Barton, and Lucky the Pizza Dog makes the release all the more exciting. Though the season will premiere on November 24, the sixth and final episode of the series will be released in late December. (Airing December 22)
Encanto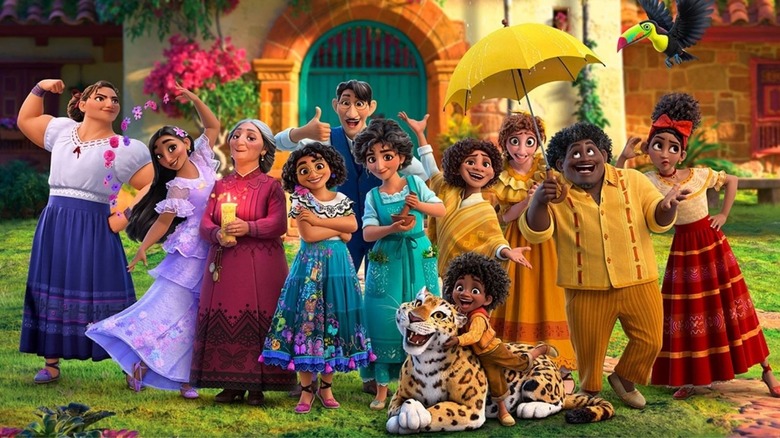 "Hamilton" creator Lin-Manuel Miranda is back with his newest Disney venture, "Encanto," a celebration of Colombian representation and spirituality. The animated movie stars Stephanie Beatriz as the voice of Mirabel, the only non-magic-wielding member of the extraordinary Madrigal family who live in a magical town in the mountains of Colombia (a fantasy version of the country). Mirabel soon discovers that her family's magic is under a threat, and there is a possibility that they may lose it forever. And she is the only one who can save it. The colorful trailer is brimming with vibrant sequences that put the spotlight on Colombia's food and rich culture, and of course, the spectacular music (from Lin-Manuel Miranda himself) that has magic of its own. It's one of the most beautiful trailers from Disney that I've seen in recent times. The animated movie will be released in theaters worldwide on November 24, but the film will arrive on the streaming service a month later. (Coming December 24)
The Book Of Boba Fett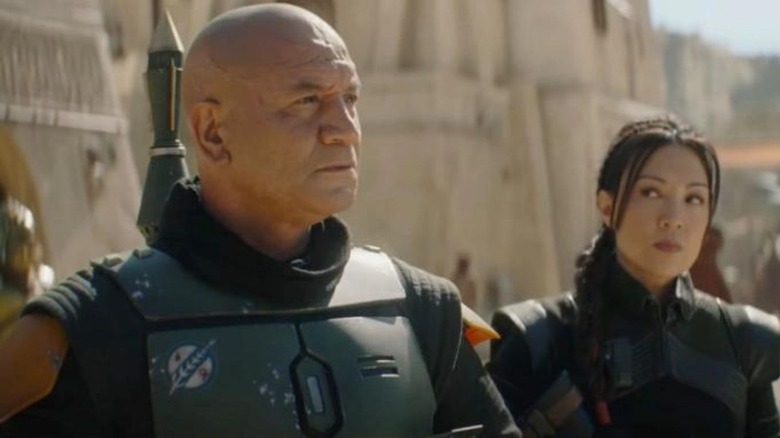 Star Wars fans, reunite! Disney+ is ending 2021 in the best way possible, with the premiere of "The Book of Boba Fett." 
A spin-off of "The Mandalorian," the series picks up right up where his story arc in "The Mandalorian" concludes, and follows Boba Fett (portrayed by Temuera Morrison) the most legendary and feared bounty hunter in the galaxy, and his companion Fennec Shand (the incomparable Ming-Na Wen). The duo will set off on an adventurous journey that marks their return to the sands of Tattooine, where they will stake their claim on the territory once controlled by the crime lord Jabba the Hutt. Judging from the trailer, Boba Fett will be displaying his face sans the helmet a lot more often, which is a good change from the original "Star Wars" films where he never really had a reason to show his face in public. (Premiering December 29)
Movies And Shows Coming To Disney+ In December 2021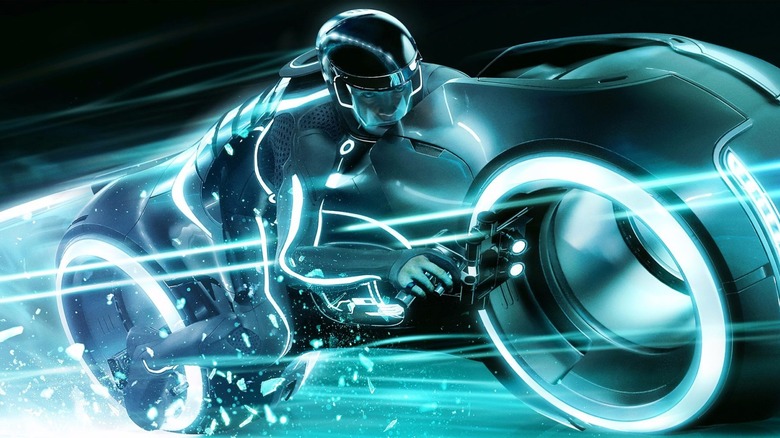 December 3
Christmas… Again?!Diary of a Wimpy KidDisney Holiday Magic QuestEdward ScissorhandsIce AgeIce Age: Continental DriftMickey & Minnie Wish Upon A ChristmasMillion Dollar ArmMr. Popper's PenguinsThe Rescue
December 8
The Chicken Squad (S1, 4 episodes)Gabby Duran & The Unsittables (S2, 11 episodes)Life Below Zero: Northern Territories (S1)Muppet Babies (S3, 4 episodes)Spidey And His Amazing Friends (S1, 4 episodes)Welcome to EarthWicked Tuna: Outer Banks (S8, 10 episodes)
December 10
Tron: Legacy
December 15
Disney's Magic Bake-Off (S1, 4 episodes)FoodtasticGigantosaurus (S3)Life Below Zero (S17)Science Of Stupid (S8)
December 17
Arendelle Castle Yule Log: Cut Paper EditionHome Alone 4Home Alone: The Holiday Heist
December 22
Minnie's Bow-Toons: Party Palace Pals (S1, 5 episodes)
December 24
EncantoKing Tut In ColorLost Tombs Of The Pyramids
December 29
T.O.T.S. (S3)The Book of Boba Fett
December 31
80s Top Ten (S1)
Read this next: 14 Remakes That Are Better Than The Original
The post The Best Movies and Shows Coming to Disney+ in December 2021 appeared first on /Film.
/Film – 'Slash Film: The Best Movies And Shows Coming To Disney+ In December 2021'
Author: Fatemeh Mirjalili
Go to Source
November 23, 2021
Hits: 1