Slash Film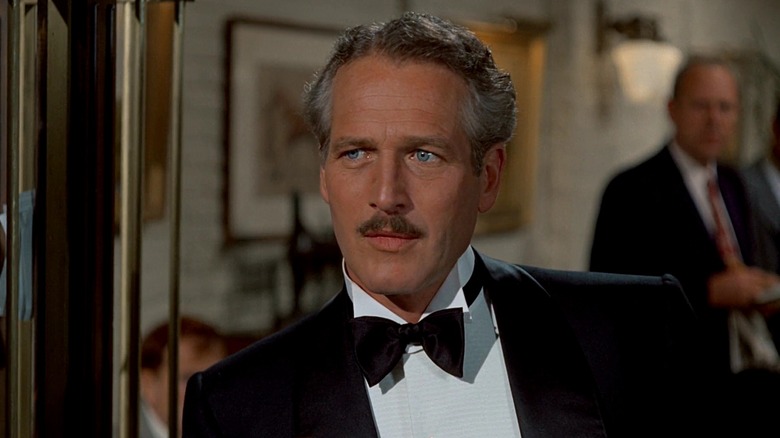 You often hear that there are no new ideas in Hollywood. You could point to the recent boom period of sequels, prequels, reboots, side-boots, and multiverses as proof. Last year, The Atlantic's Derek Thompson outlined that the steady growth of Hollywood blockbusters since 2000 really are primarily sequels, adaptations, and reboots, rather than original works.
Thompson later backtracked from his original thesis that screenwriters are running out of new ideas. He pointed out that the flood of recycled content is market-driven rather than stemming from a lack of originality. Despite the rationale, the numbers prove that a risk-averse Hollywood prefers pre-owned to new, opting for the safe bet of a known entity.
It's all about options, or a lack thereof. But how long has this been the case? Nearly 50 years ago, a lack of options is why one of Hollywood's hottest actors wanted to move from in front of the camera to behind it. Despite a string of hits that made him a megastar, Paul Newman found the scripts presented to him as an actor to be lackluster, prompting the actor to search for another creative outlet.
Newman Felt Like He Was Missing Out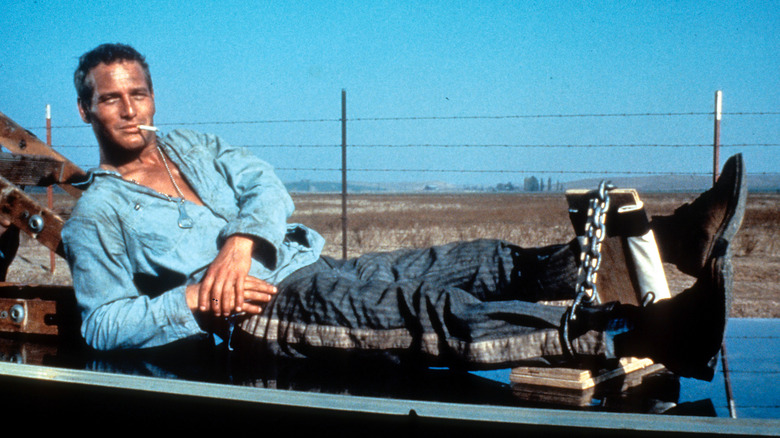 Paul Newman is a Hollywood icon. His breakout role came in 1956 as boxer Rocky Graziano in "Somebody Up There Likes Me." By the 1960s he was a superstar, grabbing titular lead roles in the rebellious "Cool Hand Luke" and the Western "Butch Cassidy and the Sundance Kid."
But by the late 1960s, Neman became frustrated with his options as an actor. In a 1969 interview with San Francisco's KRON TV, Newman said:
"The reason I started directing was that it was very, very difficult to find scripts to do as an actor. There were scripts I read as an actor that I would have said, 'Gee I would have loved to have been connected with that project.' Well now I'll be able to be connected to projects that may not be able to include me as an actor."
At the time, Newman was one of Hollywood's most successful actors, coming off a Best Actor Oscar nomination for "Cool Hand Luke." That didn't matter to the actor, and Newman made the move to the director's chair the following year. While his directorial debut was successful, his work as a director is curiously under-appreciated when it comes to his legacy.
His First Film Was Nominated For Best Picture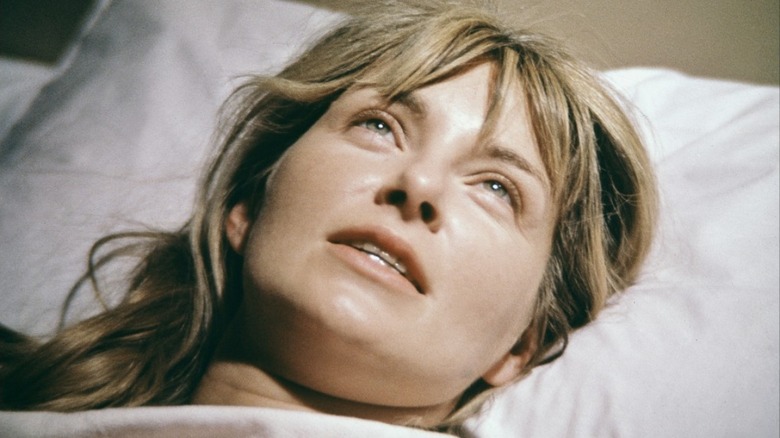 Paul Neman made his directorial debut in 1968 with the drama "Rachel, Rachel." The film starred his longtime wife, Joanne Woodward. The film offers a complex look at life as a woman in her mid-30s. Woodward's performance as Rachel, a lonely school teacher who experiences a mid-life awakening, earned her an Academy Award nomination for Best Actress. The film also made /Film's Top 15 Best Paul Newman's Movies list.
The New York Times called the film "The best written, most seriously acted American movie in a long time." The collaboration earned Newman praise as a first-time director and "Rachel, Rachel" was nominated for an Academy Award for Best Picture. Despite the success of his first film as director, Newman would only direct six films in all, five of which would star or feature Woodward.
The following year, Newman took matters into his own hands as an actor, founding the First Artists production company with Sidney Poitier and Barbra Streisand. It gave Newman more versatility and choices as an actor, and he would star in several films produced by the company in the early 1970s.
Newman was a man of many interests. He was an avid race car enthusiast, a philanthropist, and of course, continued acting. He is one of only six actors to receive Academy Award nominations in five different decades. Newman would eventually win an Oscar for Best Actor in 1986 for "The Color of Money." Despite his success and notoriety as an actor, the six films directed by Newman remain an important but long-forgotten part of the actor's legacy in Hollywood.
Read this next: The 15 Best Paul Newman Movies Ranked
The post The Career Frustrations That Pushed Paul Newman Into The Director's Chair appeared first on /Film.
/Film – 'Slash Film: The Career Frustrations That Pushed Paul Newman Into The Director's Chair'
Author: Travis Yates
Go to Source
August 5, 2022
Hits: 0