Slash Film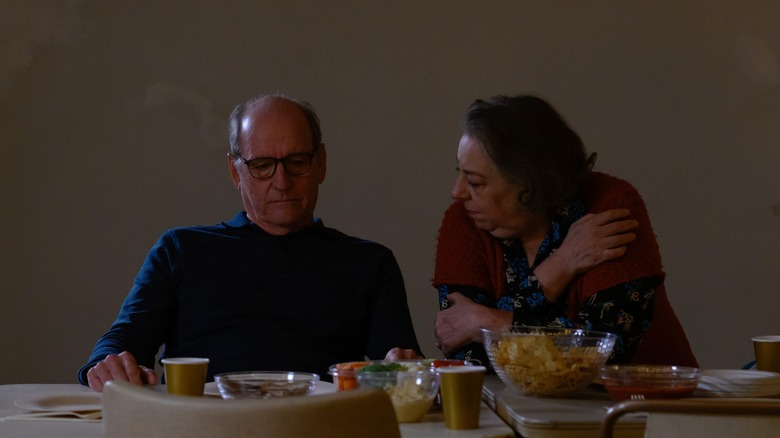 (Welcome to …And More, our no-frills, zero B.S. guide to when and where you can watch upcoming movies and shows, and everything else you could possibly stand to know.)
"The Humans" recently screened at the Toronto International Film Festival, receiving mostly positive reviews — including from /Film's Chris Evangelista, praising it as an effective family drama blended together with a surprising amount of horror. As he puts it, "There's a good chance this movie is going to give you the creeps, simply due to how unnatural and haunting everything appears here. While there's nothing supernatural at work in "The Humans," it feels like there could be. As if there are ghosts lurking just off-camera, waiting to come out when the end credits roll."
The movie may very well be setting itself up as the next big hit to ride off film festival buzz, so you won't want to be caught unprepared. Read on for everything you need to know about "The Humans."
The Humans Release Date And Where You Can Watch It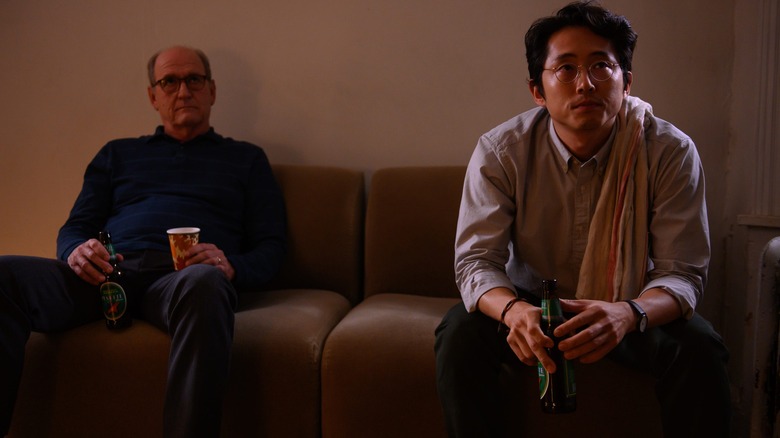 "The Humans" debuted at TIFF on September 12, 2021 and is set for a wider release later in the year, at a date to be announced. It will be produced and distributed by indie studio A24, which has developed its own brand as a haven for low-budget fare that perhaps wouldn't receive much traction elsewhere in our current moviegoing climate (read: blockbusters or bust). In other words, don't expect to catch "The Humans" on streaming. It's safe to say the film will receive a traditional theatrical window, particularly after its successful premiere at TIFF.
What Is The Humans?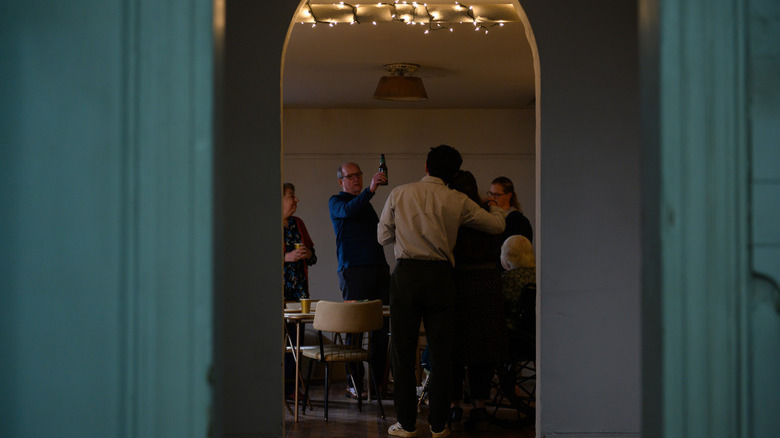 "The Humans" actually began as an award-winning Broadway play in 2016. Thanks to his established history in both Hollywood and the theater world, super-producer Scott Rudin took a lead role in taking this adaptation to the big screen (though his credits have since been removed, stemming from numerous allegations of misconduct and abuse). As with the play, the film takes place during Thanksgiving in the New York apartment of a musician and her boyfriend. The impending holiday means — what else? — an uncomfortable dinner with an influx of disapproving family members who come saddled with all sorts of drama. Complicated family dynamics, class, religion, and even the haunting specter of 9/11 loom large over the story. Here's the synopsis:
Set inside a pre-war duplex in downtown Manhattan, The Humans follows the course of an evening in which the Blake family gathers to celebrate Thanksgiving. As darkness falls outside the crumbling building, mysterious things start to go bump in the night and family tensions reach a boiling point.
The Humans Director, Writer, And More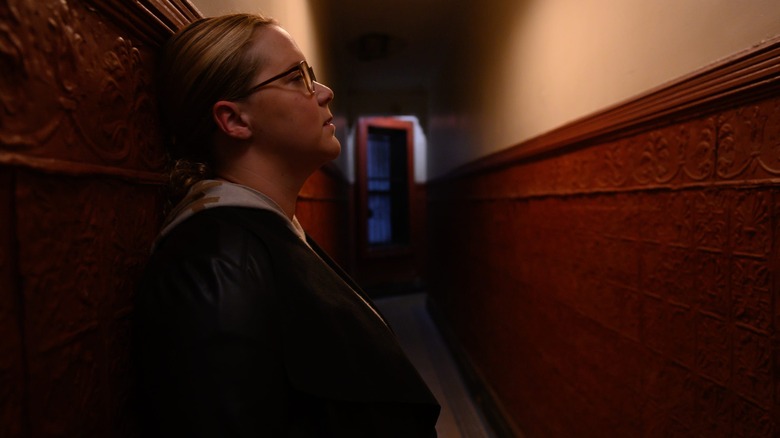 "The Humans" is written and directed by Stephen Karam, who also directed the theatrical play of the same name. The idea of a writer adapting his own work for an entirely different medium is an intriguing one, especially considering that the play was a one-act production that went on to become a finalist for the Pulitzer Prize for Drama and won a Tony award for Best Play.
The Humans Cast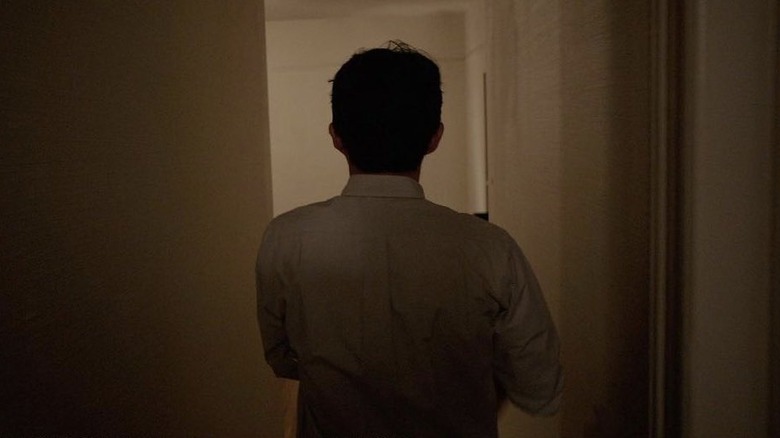 "The Humans" is led by the trio of Richard Jenkins ("The Shape of Water"), Amy Schumer ("Trainwreck"), and Steven Yeun ("Minari"). The cast also includes Beanie Feldstein ("Booksmart") as well as Jayne Houdyshell, who is reprising her role from the Broadway show.
Read this next: The Humans Review: A Surprisingly Scary Horror Movie Disguised As A Family Drama [TIFF 2021]
The post The Humans: Release Date, Cast And More appeared first on /Film.
/Film – 'Slash Film: The Humans: Release Date, Cast And More'
Author: Jeremy Mathai
Go to Source
September 15, 2021
Hits: 1