Slash Film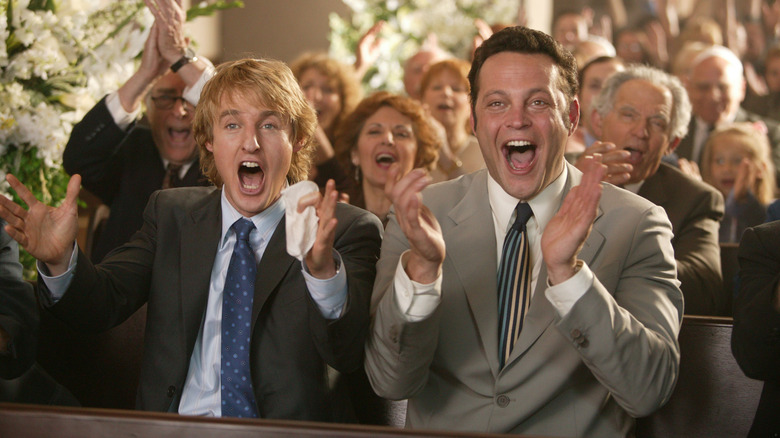 It has been 16 years since "Wedding Crashers" united Owen Wilson and Vince Vaughn in one of the most successful comedies of the 2000s. A sequel never materialized, but that doesn't mean it hasn't been discussed a great deal. That begs the question, what is going on with "Wedding Crashers 2?" We're here to break it down: the good, the bad, and the confusing of it all.
The good news is that many of the key players are interested in making this movie happen, and a lot of movement has been taking place somewhat recently. The problem seems to be that those involved keep finding ways to keep themselves busy. So, here is everything we currently know about "Wedding Crashers 2."
Wedding Crashers 2 Was Very Close To Happening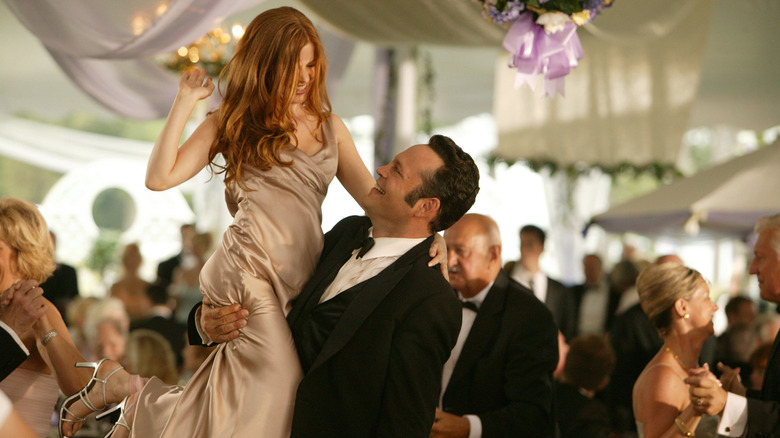 "Wedding Crashers 2" had been rumored and discussed for some time. Various members of the cast, such as Isla Fisher, Jane Seymour, and Christopher Walken, had expressed a desire to return. Yet it never came together — until relatively recently, when things finally took a turn, or so it seemed. It all really started when a report from Production Weekly suggested HBO Max had managed to make "Wedding Crashers 2" happen after more than 15 years. The entire core cast was set to return, as was director David Dobkin.
For his part, Owen Wilson downplayed things in the press. Though in an interview with Variety, he did say they would be willing to do the movie if the idea was right.
"If we all agree that we have a good idea, then we're trying to make something good. But it's sort of figuring out what that idea would be and if we think we could do something worthwhile."
In a separate interview with Collider around the same time, Wilson sounded a bit more sure, saying the following:
"Yeah, there is a script and David Dobkin – who directed the first one – has been working on it, and we've been talking about it. It's been nice talking to Vince, and it's one of those movies that really seemed to connect with people. If we can come up with something we think could be great, then I'm sure we'll do it."
The Wedding Crashers Sequel Recently Fell Apart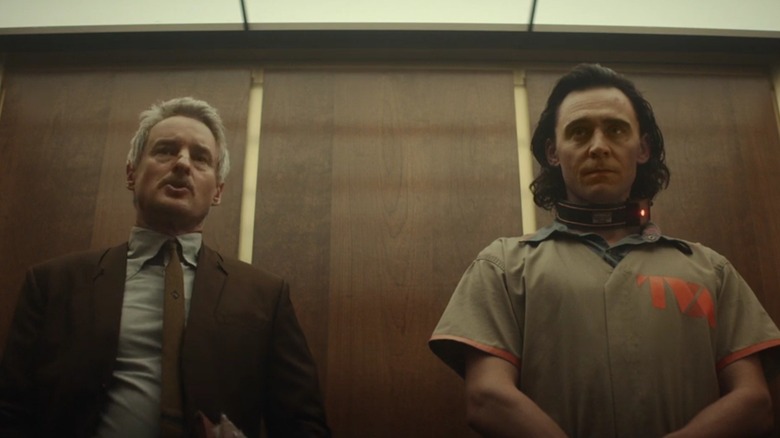 All of the pieces were seemingly in place. A script was written, the cast was seemingly ready to go, the original director was poised to return, and a major streaming service was ready to pony up the dough. Unfortunately, Hollywood had other plans. A report from Puck explains that things fell apart right at the finish line.
According to the report, plans were in place to begin production in September 2021. It was that far along that everyone was essentially on the start line. However, Owen Wilson recently signed on for Disney's "Haunted Mansion" remake, which is said to have presented a major scheduling conflict. Wilson is likely then moving on to "Loki" season 2, whereas Vince Vaughn is committed to the series "Bad Monkey." That means, as of this writing, it is probably at least a year (if not more) until the sequel can be revisited. And, as anyone who follows this stuff knows, much can change in a year.
It's Not Totally Dead In The Water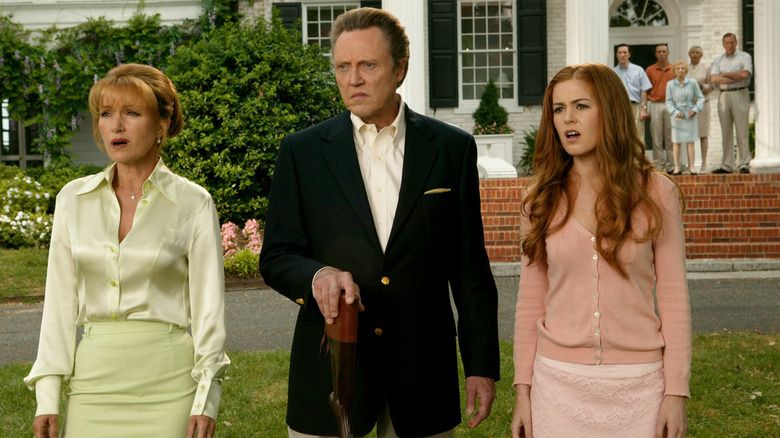 The fact of the matter is, the only reason anyone is talking about a "Wedding Crashers" sequel this many years after the fact is because money talks. The original movie made straight-up blockbuster money, taking in $283 million at the box office. Not to mention, per The Numbers, it has earned a truly amazing $147 million in home video sales. All working from a $40 million budget. That is a studio's dream.
All of that being said, even though the recent delay doesn't help matters, all necessary parties are still interested, and this could be a great way to draw subscribers to HBO Max. Plus, Owen Wilson is having himself quite the moment, not to mention Vince Vaughn's increasingly interesting career choices. "Wedding Crashers 2" is not happening soon, but it may well still happen down the line.
Read this next: The 15 Best '90s Comedies Ranked
The post Wedding Crashers 2: Everything We Know So Far appeared first on /Film.
/Film – 'Slash Film: Wedding Crashers 2: Everything We Know So Far'
Author: Ryan Scott
Go to Source
October 10, 2021
Hits: 0