Slash Film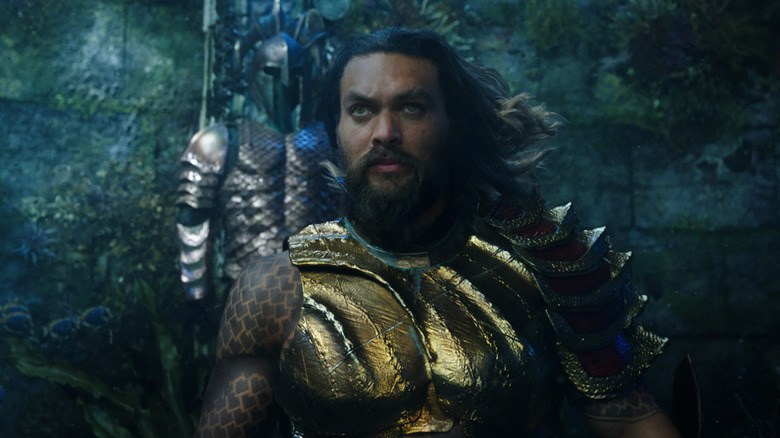 James Cameron's track record is, frankly, impressive in any universe. In ours, he's helmed some of the highest-grossing films of all time, but Cameron is an equally successful director in the world of "Entourage." Cameron famously played himself in the HBO series, but with one small difference: Before breaking the box office with "Avatar," he directed movie star Vincent Chase (Adrian Grenier) in an adaptation of "Aquaman." The fictional version of the film boasted a pretty solid cast, with Mandy Moore, Ray Liotta, and Sharon Stone supporting. And seeing as this is James Cameron we're talking about, the film was another massive hit, surpassing Tobey Maguire's "Spider-Man" in its opening weekend and kickstarting a lucrative franchise.
Ironically, Cameron was once also attached to direct a "Spider-Man" film at one point in real life. But short of his work behind the scenes of "Alita: Battle Angel," Cameron largely steers clear of comic book adaptations. He's not even sure he would ever be able to direct his own version of "Aquaman" in real life — especially not now that he's seen James Wan's fantastical take on the character.
'It Doesn't Look Real'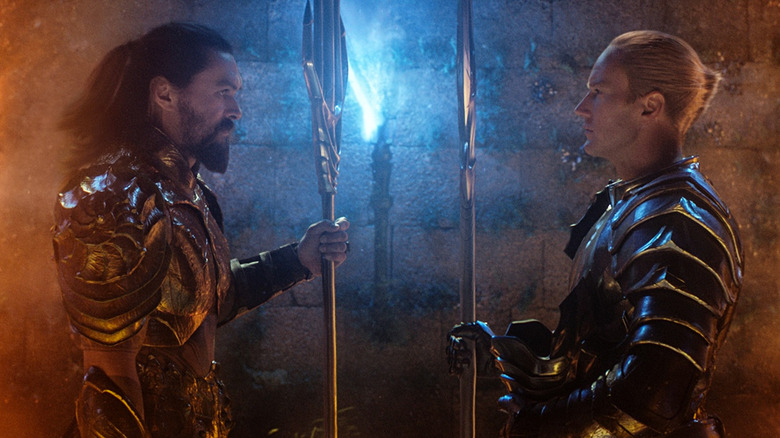 Cameron revealed his thoughts about the Jason Momoa-led version of "Aquaman" in an interview with Yahoo Entertainment. Though the director found it "great fun," he couldn't really get on board with its disregard for underwater physics. As Cameron has had a busy second career producing and directing nature documentaries, he's kind of an expert on that sort of thing. "I've spent thousands of hours underwater," he told Yahoo, and while he definitely enjoyed "Aquaman," it largely failed to resonate with Cameron "because it doesn't look real."
Cameron's own work isn't always grounded in realism, but there is a clear reverence for the science at work in films like "Titanic" and "Avatar." Because of that, Cameron doesn't think he could have ever made "Aquaman" — at least not in the way Wan did. "It requires this kind of total dreamlike disconnection from any sense of physics or reality," Cameron said. "People just kind of zoom around underwater, because they propel themselves mentally, I guess, I don't know. But it's cool! You buy it on its own terms." It should be interesting to see how much of a connection to physics and reality "Avatar: The Way of Water" has when that movie (finally) arrives in December.
Despite their disparate perspectives on moviemaking, Cameron still credited Wan for weaving some environmentalism into the "Aquaman" plot. He also congratulated the director for surpassing $1 billion at the global box office — but not without issuing a friendly challenge. "Come back when you hit your second billion and you're on your way to your third — then we'll talk."
Read this next: The Best Movies Of 2021
The post Why James Cameron Doesn't Think He Could Pull Off His Own Aquaman Movie appeared first on /Film.
/Film – 'Slash Film: Why James Cameron Doesn't Think He Could Pull Off His Own Aquaman Movie'
Author: Lyvie Scott
Go to Source
July 31, 2022
Hits: 2