Slash Film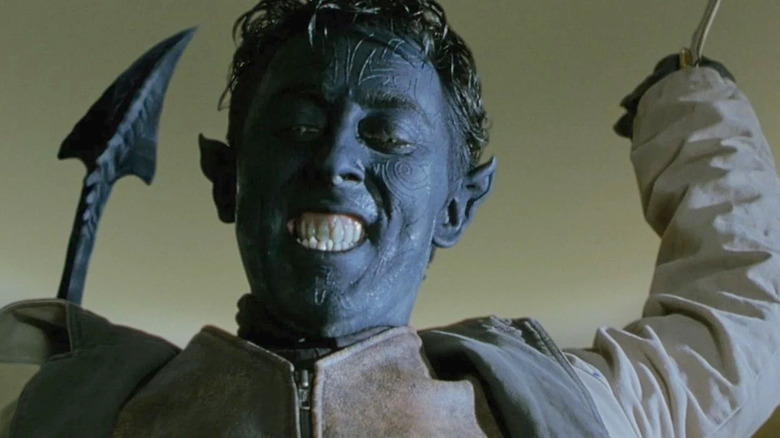 The "X-Men" franchise has certainly had some depressing lows to match its incredible highs, but for me, "X2: X-Men United" is the best "X-Men" movie. The 2003 film, very loosely based on the famed graphic novel "X-Men: God Loves, Man Kills," improved on its predecessor in every way. There are plenty of amazing moments and standout performances, but few are as memorable as Alan Cumming's Nightcrawler. That opening scene is one of the most fantastic moments of the entire franchise, and getting to know Nightcrawler is a highlight of the film.
Whether he's giving a Tony Award-winning performance as the Master of Ceremonies in "Cabaret" or playing political games in "The Good Wife," the Scottish actor brings his one-of-a-kind spark to every character he portrays, and Nightcrawler is no exception. Sadly, as much as fans adored his version of the character, Cumming did not have a good experience making the second "X-Men" film. It would be his first and only appearance in the entire franchise.
"X2's" director, Bryan Singer, has had an undeniable impact on the superhero genre, but the string of allegations that have surfaced against him can't help but taint that legacy. Aside from the multiple accusations of sexual assault leveled against Singer, he was apparently also quite difficult to work with. Several actors have spoken up about his behavior over the years, and it even led to his high profile firing from "Bohemian Rhapsody." Singer was also removed as director from the upcoming "Red Sonja" film. But for a long time his issues were simply brushed aside by studios, leading to experiences like Cumming's on the set of "X2," which sounds like an absolute nightmare.
'A Miserable Blue Mutant'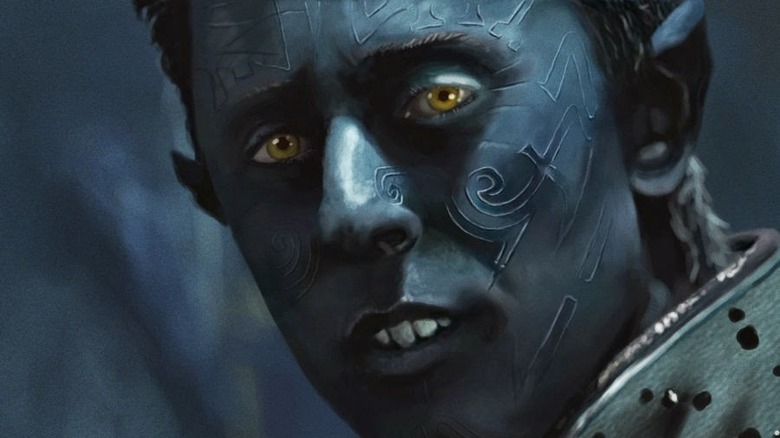 When "X-Men: Days of Future Past" was announced, fans couldn't wait to see who from the old and new classes of X-Men would be colliding in the film. In an interview with Sirius XM (via Yahoo), Alan Cumming explained that he hadn't been asked to come back for the 2014 movie, but that he wouldn't have been available anyway. Perhaps he simply had no desire to work with Bryan Singer again. Last year, Cumming talked about his "X2: X-Men United" experience with Kate Thornton on the "White Wine Question Time" podcast (via Yahoo). He said:
"We were really in a very bad working situation. It was dangerous, it was abusive, and the studio didn't care. All the actors said something and they still just went, 'Oh, nevermind. It's only gonna be a few more weeks, don't worry. And it's gonna make a lot of money.' They actually said that and also, 'you're under contract'. And I said, 'I don't want to feel dirty about going to work'. I would cry, it was just tragic."
The experience sent Cumming to a dark place. "I would be in that awful blue makeup," he recalled. "I put on loads of weight during that because I would just eat, I was exhausted. My boyfriend at the time would make all these crazy big meals. I would go home, eat a ton, have a couple glasses of wine, burst into tears and go to sleep. And then go and be a miserable blue mutant [the next day]."
Someone Call The X-Men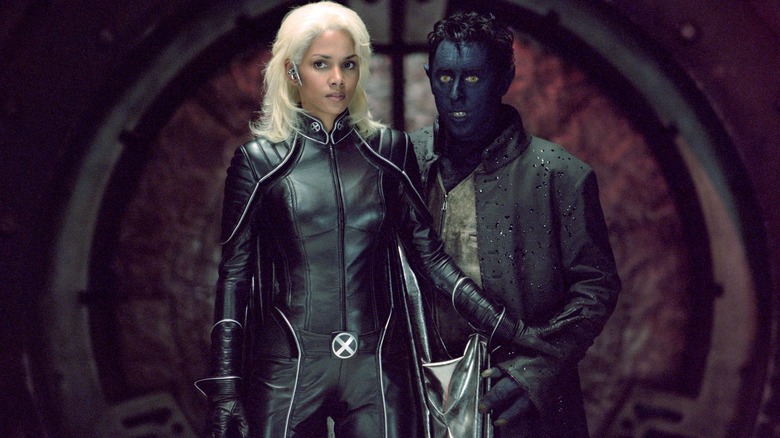 According to The Hollywood Reporter, Bryan Singer's history of misconduct can be traced back to well before 2000's "X-Men." But his behavior escalated during the filming of the sequel, to the point where producer Tom DeSanto tried to shut down production. DeSanto recalls a day where Singer and other members of the crew had taken narcotics, and DeSanto worried someone could be hurt. Singer refused to stop filming, and even moved up a stunt scene involving Hugh Jackman's character Wolverine, though the stunt coordinator wasn't scheduled to come in until the following day. The stunt was badly bungled, leaving Hugh Jackman bleeding and forcing producer Ralph Winter to halt production. The next day the studio sided with Singer and requested DeSanto head back to LA. This led much of the cast — in full X-Men garb no less — to confront Singer in his trailer, letting him know they would quit if DeSanto left. Singer's rep denies this took place.
In Alan Cumming's memoir, "Baggage: Tales from a Fully Packed Life" (via Independent) he states that while the actors were all concerned for their own safety, they were also basically staging an intervention for Singer's drug use. According to Cumming, the director began berating the cast, leading to Halle Berry finally saying, "You can kiss my Black a**." While Berry has since spoken to Variety about the difficulties of working with Singer, she also expressed compassion for those struggling with addiction:
"Bryan's not the easiest dude to work with. I mean, everybody's heard the stories — I don't have to repeat them — and heard of his challenges, and what he struggles with. I would sometimes be very angry with him. I got into a few fights with him, said a few cuss words out of sheer frustration … But at the same time, I have a lot of compassion for people who are struggling with whatever they're struggling with, and Bryan struggles."
A Different Career Path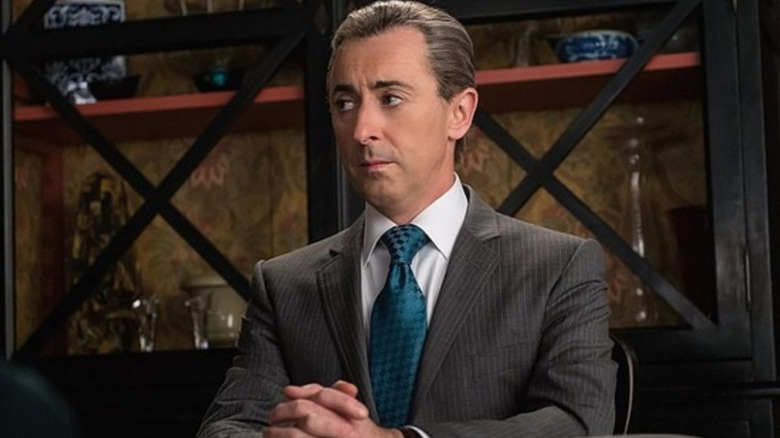 On Kate Thorton's podcast, Alan Cumming discussed how the experience of filming "X2" altered his career trajectory (via Yahoo). The actor explained that he initially seemed to be headed in the direction of doing more blockbusters, but ultimately chose a different path. When asked about his lack of interest in those types of films, he said, "It's like the corporate nature of them and the sort of, formula of them, and you're just this cog in a massive machine that doesn't really care about you."
After hearing about Cumming's experience on "X2: X-Men United," it's easy to see why he felt the need to move on. After all, his concerns (and the concerns of other performers) were brushed aside in favor of the bottom line. However, none of this has stopped the actor from carving out a unique niche for himself in the entertainment world.
In addition to reprising his "The Good Wife" role of Eli Gold in the upcoming season of Paramount+ spinoff, "The Good Fight," and his part in the Apple TV+ series, Schmigadoon!, the actor remains busy between work in theater and film. Now that everything in the Fox universe is basically MCU canon, perhaps Cumming will don Nightcrawler's blue face paint again — but that's doubtful. Fans may be crushed that one Nightcrawler film appearance from Cumming is all we've got, but the performer appears to be quite happy with the direction his rather fascinating career has taken.
If you or anyone you know has been a victim of sexual assault, help is available. Visit the Rape, Abuse & Incest National Network website or contact RAINN's National Helpline at 1-800-656-HOPE (4673).
Read this next: Batman Movies Ranked From Worst To Best
The post Why the X-Men Franchise Was a Nightmare for Alan Cumming appeared first on /Film.
/Film – 'Slash Film: Why The X-Men Franchise Was A Nightmare For Alan Cumming'
Author: Jamie Gerber
Go to Source
June 11, 2022
Hits: 3