What is an Ossuary…..
An ossuary is a chest, box, building, well, or site made to serve as the final resting place of human skeletal remains. They are frequently used where burial space is scarce. A body is first buried in a temporary grave, then after some years the skeletal remains are removed and placed in an ossuary. The greatly reduced space taken up by an ossuary means that it is possible to store the remains of many more people in a single tomb than if the original coffins were left as is.
https://en.wikipedia.org/wiki/Ossuary
The first time i created "The Ossuary" was around 2004/5, it was a place for friends to chat online  about Horror Films and Music.
The name originated from one of my favourite films, Dellamorte Dellamore. 
Main character had his own ossuary down in the cellar as shown on the picture to your right.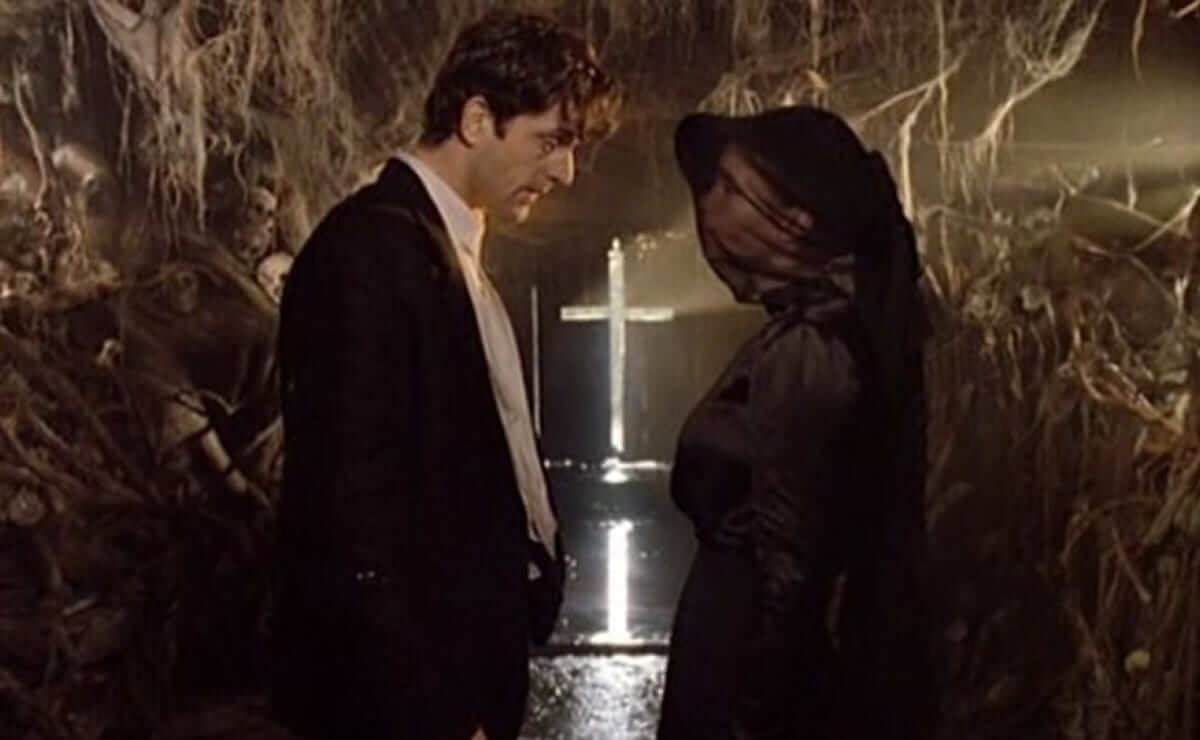 As time went on I added and took away several features. The last main feature I had on here was a section showing places I wanted to go to and places I had been to. At first it was mainly ghost towns and cemeteries that was on it but as i went deeper into finding places it expanded into more about the travelling and experience and less on the scary stuff. I decided to create a new site for that part and moved everything about places to the Places2Explore site. Also all the blog posts about our travels will be moved over there.
In 2019 I have revamped The Ossuary to a new set up. Have removed a bunch of the older stuff that is either no longer relevant or needed. What is staying is  all of the concert photography and  video footage along with other horror related things. Have added a news portal that i use to go through the latest news on creepy films and creepy music. If i ever get time i will hopefully be adding some more info on some of the collectibles that i have, like films, music, bubble heads and skulls.
 Press HERE if you wish to see our other sites including the old Ossuary site
Hits: 7083